2017 Fantasy Football Draft Prep: Preseason takeaways on Marcus Mariota, Carlos Hyde, Ameer Abdullah and more
The standout performances from the second week of the preseason -- for better or worse -- involve two quality quarterbacks and a handful of running backs.
Note: Draft season is upon us, for the best draft party have your draft at B-Dubs! Players receive food & drink specials plus a free draft kit. Sign up HERE today!
You couldn't have asked for a much better showing that what Tennessee Titans quarterback Marcus Mariota offered against the Panthers. 
The third-year passer completed six of eight passes (one attempt was a throwaway while under pressure), averaged 7.6 yards per attempt, hit Delanie Walker on an easy touchdown and even rushed for 9 yards on his lone carry. 
But what really was most impressive was his ability to operate so seamlessly, especially without any of his top three receivers. So if he's doing this well with Tre McBride and Taywan Taylor , just imagine the possibilities when he's got Corey Davis , Eric Decker and Rishard Matthews .
The Titans offense ran as smoothly as a Swiss watch, playing with the type of execution you'd typically see from teams that run the same offense and have great quarterbacks year after year. Given the potential of a very good quarterback in a much-improved offense, we could be on the brink of a very special year for Tennessee, and for Mariota. He's quickly ascending toward top-five Fantasy quarterback status ... but can still be had past Round 6 on Draft Day.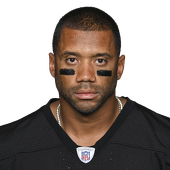 Russell Wilson
QB / Seahawks (2017 preseason stats)
CMP%:
72.7
YDS:
247
TD:
2
INT:
0
One quarterback you might find yourself debating Mariota against is Russell Wilson , who was sharp against Minnesota. Behind a good effort from his O-line (their pass blocking is ahead of their run blocking), Wilson was on target with most of his passes and would have had three touchdowns if not for a Kasen Williams drop in the end zone near the end of the first half.  
The most important factor here was that Wilson not only threw well but moved around well. This isn't about his total of 1 rush yard on two carries, it's about how smooth he looked running around and out of the pocket to help make plays happen. That's crucial to his success. 
There is some legit concern about the offensive line after starting left tackle George Fant tore his ACL. It's not going to get solved easily -- former Jaguars bust Luke Joeckel is in the mix to be the replacement. We learned last season that Wilson's pass protection is vital to his success. If it's not fixed, Wilson's numbers might not stay strong. 
For now, I like Wilson better than Mariota, particularly since the Seattle Seahawks run game could be a mess again in 2017. That would force Wilson to throw more.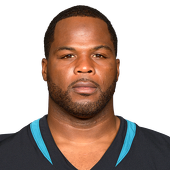 Carlos Hyde
RB / 49ers (2017 preseason stats)
ATT:
10
YDS:
26
TD:
0
TAR:
1
REC:
1
REC YDS:
3
REC TD:
0
The San Francisco 49ers gave signals during the offseason hinting that they weren't happy with Carlos Hyde game, even wondering if he was a great fit for Kyle Shanahan's offense. Once camp opened it seemed like Hyde was safe as the No. 1 rusher, especially after coaches and execs gushed over his improved conditioning.

But through two preseason games, Hyde has 26 yards on 10 carries and one catch for 3 yards. Specifically, he's looked a little slow running the types of plays Shanahan prefers, specifically missing holes and not reacting quickly enough to the zone-blocking scheme. 
The Niners aren't making it easy on us to figure out his backup. A week after burning through the Chiefs' backup defenses, rookies Joe Williams and Matt Breida combined for one carry and 1 yard. Instead, Tim Hightower and Kapri Bibbs took over with the backups, with Hightower getting minus-1 yard on three totes and Bibbs netting 6 yards on four runs. Both had a catch, both totaled 5 yards.

Wait and see how these backs shake out in the third preseason game. It would be stunning to see Williams and Breida not get work after playing well previously. As for Hyde, he should still begin the season as the 49ers' top running back. Whether that stays the case will depend on how much Shanahan wants to (or needs to) cater to him as a power runner. Round 4 is the absolute earliest to draft him.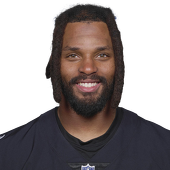 Ameer Abdullah
RB / Lions (2017 preseason stats)
ATT:
5
YDS:
18
TD:
0
TAR:
2
REC:
2
REC YDS:
19
REC TD:
0
Look, I want to love Ameer Abdullah . More importantly, I want the coaches to love Ameer Abdullah. I want them to commit to him and be done with this stupid two-running back stuff they insist on. 
Abdullah had some good moments with extended snaps with the starting offense against the Jets. His speed is evident -- no one else among the Detroit Lions running backs can touch him -- but he danced too much in the backfield, ran too horizontally and just didn't show enough power. His blocking wasn't consistent, especially on the Lions' first drive when he was responsible for a sack of Matthew Stafford . 
The talk of a breakout year for Abdullah isn't ridiculous, but there are a number of factors in order for it to happen. He can't fumble, he obviously can't miss time with an injury and he'll have to earn more playing time. Abdullah has never has 20 touches in one matchup and has amassed 15 or more touches in four of 18 career games. 
Basically a low-end No. 2 running back and top-60 pick by default, Abdullah needs to show his skills off more in order to rebound in the rankings.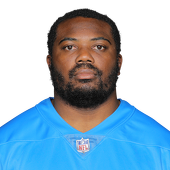 C.J. Anderson
RB / Broncos (2017 offseason stats)
ATT:
12
YDS:
45
TD:
1
TAR:
3
REC:
3
REC YDS:
13
REC TD:
0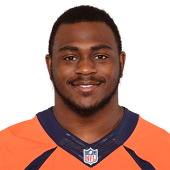 De'Angelo Henderson
RB / Broncos (2017 preseason stats)
ATT:
13
YDS:
84
TD:
1
TAR:
3
REC:
3
REC YDS:
21
REC TD:
0
What did C.J. Anderson and De'Angelo Henderson have in common at San Francisco? No, it's not score touchdowns. Both played with the first-team offense.

Anderson started and got into the end zone on his third try after the Denver Broncos picked up a short field following a 49ers special-teams turnover. Henderson worked the next series but didn't get any touches. Then Anderson came back for another series to help the Broncos add three points. Henderson took over from there, flashing not only with quick feet but also displaying nice hands. He finished with 30 yards on six carries and 20 yards on two catches.

Anderson is the no-doubt starter for the Broncos, but his injury history is pretty well known. He's still worth a top-50 pick. Word out of Denver is that Jamaal Charles is progressing nicely, but he's also got a star-crossed past when it comes to his health. Henderson is worth the late-round flier in case one (or both) of these backs end up struggling to stay on the field.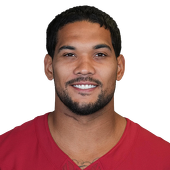 James Conner
RB / Steelers (2017 preseason stats)
ATT:
20
YDS:
98
TD:
0
TAR:
4
REC:
1
REC YDS:
3
REC TD:
0
When's the last time a running back had over 100 total yards in a game and looked BAD? 
It's rare, but such a dubious honor goes to Pittsburgh Steelers rookie James Conner , who struggled in his first three quarters against the Falcons. 
Conner was slow to move off the handoff and slow to accelerate. He dropped three passes. While his cuts, even in tight space, were really sharp, his vision was awful as he bumped into his linemen and danced around too much in the backfield on some edge runs. He seemed tentative. There were only a handful of plays where his offensive line limited him from gaining yardage. 
But once he got to the fourth quarter, Conner looked better. He ripped off runs of 9, 10, 11, 17 and 19 yards against third-stringers and finished with 68 yards on 10 fourth-quarter attempts. It would have been nice to have seen this earlier in the game. 
Why is this important? Because if Le'Veon Bell struggles for any reason, the Steelers' running back depth chart behind him isn't so hot. Conner figured to be best backup, but if he's slow and scared then he won't be counted on. Who's left? Fitzgerald Toussaint ? He's averaged 3.1 yards per run this preseason, 2.9 yards per run over his career and has never scored an NFL touchdown. 
Let's hope Conner plays better in the final two weeks of the preseason -- he's sure to get opportunities. If he does, the Steelers probably won't have to make a move at running back. If he's not, then they might want to get on the phone to see what DeAngelo Williams is up to. 
Got a tough decision to make with your lineup for Week 7? Use Dave Richard's Lineup Cheat Sheet...

Ezekiel Elliott won the latest round of his ongoing legal fight, allowing him to play in the...

Out advanced computer model says bench Keenan Allen and start Nelson Agholor
Struggling with who deserves the last couple of spots on your roster? Check out the stash power...

Chris Towers catches up on the latest news from around the NFL Tuesday.

Jamey Eisenberg gives you all the main options to add off the waiver wire for Week 7, including...