2017 Fantasy Football Draft Prep: Sleepers 2.0
Can Pierre Garcon and Doug Martin really turn things around? Jamey Eisenberg gives you his latest list of under-the-radar difference-makers heading into 2017 with Sleepers 2.0.
• 14 min read
This is the second edition of sleepers for the 2017 season (third if you count our CBS Sports Fantasy Football Magazine), and we continue to search for players who can make a difference for your Fantasy team this year.

Now that the NFL Draft is over and most of the free agents are in place, it's easier to analyze rosters. We know what we're looking at and who can make an impact, and we'll share that information with you -- as always.

But before we look ahead to Sleepers 2.0, let's do a quick review. Here are the players from Sleepers 1.0, which was written in March: 
Eli Manning

, QB, Giants 

Carson Wentz

, QB, Eagles 

Rex Burkhead

, RB, Patriots 

Kenneth Dixon

, RB, Ravens

Jacquizz Rodgers

, RB, Buccaneers

Jerick McKinnon

, RB, Vikings

Corey Coleman

, WR, Browns

John Brown

, WR, Cardinals

Josh Doctson

, WR, Redskins

Cameron Meredith

, WR, Bears

Tyler Higbee

, TE, Rams

Austin Hooper

, TE, Falcons 
Of these guys, I'm still excited about Manning, Wentz, Dixon, Coleman, Brown, Doctson, Meredith and Hooper. But several things have changed for the other players.
Burkhead got company in Mike Gillislee , who should be the best running back in New England, and Doug Martin has been impressive this offseason (as you'll read below), which figures to hurt Rodgers after Martin's suspension is over. McKinnon also got more competition than just Latavius Murray when the Vikings drafted Dalvin Cook .

And Higbee might have been replaced as the No. 1 tight end in Los Angeles with rookie Gerald Everett, although there's a chance Higbee can still be a quality streaming option. We'll just have to wait and see. 
But that's the case with most sleepers. Many of these guys in Sleepers 1.0, Sleepers 2.0 and our eventual Sleepers 3.0 (coming in training camp) are mid- to late-round picks. They might not be impact players right away, but they are players worth stashing on your roster in case they become weekly starters as the season goes on.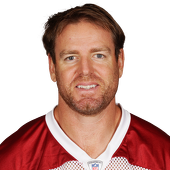 Carson Palmer
QB / Arizona (2016 stats)
CMP %:
61.0
YDS:
4,233
TD:
26
INT:
14
RUSH YDS:
38
Yes, Carson Palmer is old. He turns 38 in December. And yes, Palmer considered retirement this offseason prior to returning for his 15th year in the NFL. But we're glad he did because he still has the chance to be a solid, if not spectacular, Fantasy quarterback. Last year, Palmer was considered a bust because he failed to live up to his production from 2015 when he was the No. 5 quarterback in standard leagues. He was only the No. 15 Fantasy quarterback, but he dealt with a tough situation at receiver with Michael Floyd struggling and getting released and John Brown battling his sickle-cell trait. Palmer finished the season completing 61 percent of his passes for 4,233 yards, 26 touchdowns and 14 interceptions in 15 games (he missed Week 5 with a concussion). But after a slow start, Palmer closed the season with at least 20 Fantasy points in a standard league in six of his final nine games and no outing with fewer than 17 points. He should be able to pick up where he left off with Brown expected to return at 100 percent, Larry Fitzgerald still playing at a quality level and hopefully a third-year breakout performance for J.J. Nelson -- as well as David Johnson out of the backfield. Palmer is well worth a late-round pick in all formats, and he could easily be a weekly starter in the majority of leagues this year.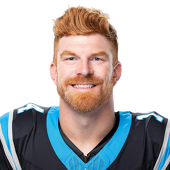 Andy Dalton
QB / Cincinnati (2016 stats)
CMP %:
64.7
YDS:
4,206
TD:
18
INT:
8
RUSH YDS:
184
RUSH TD:
4
An unfortunate set of circumstances left Andy Dalton with less-than-stellar Fantasy production the past two seasons. In 2015, after scoring at least 20 Fantasy points in a standard league in nine of his first 12 games, he broke his thumb in Week 14 and was lost for the year. Then, last year he scored at least 20 Fantasy points in five of his first nine games before A.J. Green was lost for the season with a hamstring injury in Week 11. Both times, if Dalton had health on his side, he likely would have finished as a top 12 quarterback. Now, this season, Dalton has Green back at 100 percent, hopefully tight end Tyler Eifert (back) back at full strength and the addition of first-round rookie John Ross . With Brandon LaFell and Tyler Boyd , along with running backs like Joe Mixon and Giovani Bernard out of the backfield, this could be an explosive passing game. No Fantasy owner wants to trust Dalton, which is OK because you only have to draft him as a backup. But like Palmer, he could turn into a weekly Fantasy starter this year before you know it.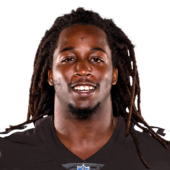 Kareem Hunt
RB / Kansas City (2016 stats (Toledo))
ATT:
262
YDS:
1,475
TD:
10
YPC:
5.6
REC:
41
REC YDS:
403
REC TD:
1
Ever since the NFL's annual meeting at the end of March, I can't get past something Chiefs coach Andy Reid said when I asked him about Spencer Ware , who played well in 2016 replacing an injured Jamaal Charles with 214 carries for 921 yards (4.3 yards per carry) and three touchdowns along with 33 catches for 447 yards and two touchdowns. Reid was very positive about what Ware brings to the team, but he ended his comment by saying, "There's a place for Spencer." At no point did he commit to Ware as his starter, and then the Chiefs drafted Hunt in the third round. Now, Ware can still be No. 1 on the depth chart heading into training camp and for the entire season, but he's not an elite talent, which means he's replaceable.  Kareem Hunt might not be an elite talent either, but he's coming off a solid campaign in 2016 at Toledo with 262 carries for 1,475 yards (5.6 yards per carry) and 10 touchdowns along with 41 catches for 403 yards and one touchdown. He finished his four-year college career with 782 carries for 4,945 yards (6.3 yards per carry) and 44 touchdowns along with 73 catches for 555 yards and one touchdown. He can easily push Ware for the starting job, and this feels similar to what happened in Chicago last year when Jordan Howard replaced an ineffective Jeremy Langford and became a Fantasy stud. I plan to target Hunt in all leagues with a mid-round pick, and he could be a significant difference maker for Fantasy owners this season.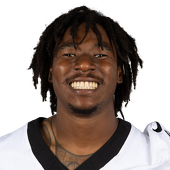 Jamaal Williams
RB / Green Bay (2016 stats (BYU))
ATT:
234
YDS:
1,375
TD:
12
YPC:
5.9
REC:
7
REC YDS:
80
Jamaal Williams is another running back whose stock I'm buying because he could also be a solid Fantasy option this year. William has some interesting competition in Ty Montgomery , who we know is a converted receiver, and fellow rookies in Aaron Jones and Devante Mays, but Williams brings a different dimension to the field because of his ability to run between the tackles with his 6-foot, 220-pound frame. He might not excel as a receiver out of the backfield, but he could remind Packers fans and Fantasy owners of the good years with Eddie Lacy. Williams had 234 carries for 1,375 yards (5.9 yards per carry) and 12 touchdowns along with seven catches for 80 yards in 2016 at BYU, and he finished his college career with 726 carries for 3,901 yards (5.4 yards per carry) and 35 touchdowns along with 60 catches for 567 yards and one touchdown. Lacy also had just 35 receptions for 338 yards and two touchdowns in three years at Alabama before getting to Green Bay, and he managed 77 catches for 681 yards and four touchdowns in his first two years with the Packers. We're not suggesting the same thing will happen with Williams, but clearly he was the rookie running back the Packers wanted since he went in Round 4 ahead of Jones (Round 5) and Mays (Round 7). And Montgomery never got a heavy workload last season, with just one game with double digits in carries, which was Week 15. Montgomery should be considered the best Packers running back in PPR leagues. But in standard formats, I'm taking Williams, and he's someone to target with a mid-round pick.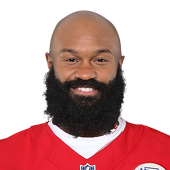 Samaje Perine
RB / Washington (2016 stats (Oklahoma))
ATT:
196
YDS:
1,060
TD:
12
YPC:
5.4
REC:
10
REC YDS:
106
REC TD:
1
Joe Mixon got the majority of the attention when he and Samaje Perine shared the workload in the Oklahoma backfield, which is to be expected. But it's not like Perine was a slouch with the ball in his hands. Perine finished his three-year career with the Sooners with 685 carries for 4,122 yards (6.0 yards per carry) and 49 touchdowns along with 40 catches for 321 yards and two touchdowns, and he ran for at least 1,000 yards and scored 12 touchdowns in each season. In 2014, when Mixon was suspended, Perine had 263 carries for 1,713 yards and 21 touchdowns along with 15 catches for 108 yards. He might share the workload again in Washington with Rob Kelley , who is coming off a solid campaign in 2016 when he took over for ineffective Matt Jones with 168 carries for 704 yards and six touchdowns along with 12 catches for 82 yards and a touchdown. But Perine, who was drafted in the fourth round, could prove to be better than Kelley, who was an undrafted rookie free agent from Tulane last year. And don't forget that Chris Thompson will be in the mix as well as a receiver out of the backfield. It could end up as a shared situation on rushing downs between Kelley and Perine, but Perine has more upside. And it wouldn't be a surprise if he's the starter for the majority of games this season in Washington.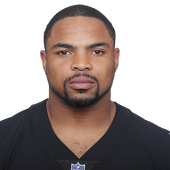 Doug Martin
RB / Tampa Bay (2016 stats)
ATT:
144
YDS:
421
TD:
3
YPC:
2.9
REC:
14
REC YDS:
134
There have been three times in Doug Martin's career where his motivation appeared to be on point. The first was his rookie season in 2012 when he was trying to prove himself as a first-round pick out of Boise State. The second time was in 2015, which was a contract year. And the third time is now, heading into 2017, when he's trying to rejuvenate his career. Here's hoping the results are the same because Martin was excellent in the previous two examples. Last season was a disaster for Martin when he was limited to eight games due to injury and also having to enter a drug rehab facility, which was the result of a four-game suspension for a violation of the NFL's policy on performance-enhancing drugs. He has three games remaining on the suspension, which lowers his Fantasy value this year, but he can still be great from Week 4 on. Tampa Bay is still treating him as the starter, and all he has to do is prove he's better than Jacquizz Rodgers, Charles Sims and fifth-round rookie Jeremy McNichols , which shouldn't be hard to do if Martin is healthy -- and motivated. Rodgers is worth using as a handcuff to start the season, but Martin should be worth the wait after drafting him in Round 6 or later in the majority of leagues.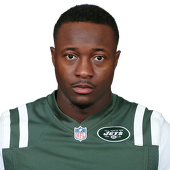 Bilal Powell
RB / N.Y. Jets (2016 stats)
ATT:
131
YDS:
722
TD:
3
YPC:
5.5
REC:
58
REC YDS:
388
REC TD:
2
I'm not convinced that Matt Forte is done as a factor in the Jets backfield this year. But I am convinced that Bilal Powell is better than Forte, and the Jets should lean on him more than Forte in 2017. You know the drill with Forte by now. He's old at 31, and last year he struggled with knee issues, which is no surprise given all the wear and tear on his body after nine seasons. Powell, 28, looked explosive last season, and he played great in 2016 when given the starting job. He closed the year with at least 15 Fantasy points in a standard league in three of his final four outings, and his worst game over that stretch was seven Fantasy points at New England in Week 16. For the season, Powell finished as the No. 23 Fantasy running back in standard leagues with 131 carries for 722 yards (5.51 yards per carry) and three touchdowns and 58 catches for 388 yards and two touchdowns, with most of his playing time coming as a backup. Even if Forte is No. 1 on the depth chart to open the season, Powell should be on top by the end of the year. He's worth a mid-round pick in all leagues as a potential No. 2 running back, and he's a low-end starting option in PPR.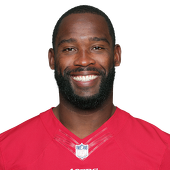 Pierre Garcon
WR / San Francisco (2016 stats (Washington))
TAR:
116
REC:
79
YDS:
1,041
TD:
3
New 49ers coach Kyle Shanahan has a great history with No. 1 receivers during his tenure as an offensive coordinator, and Pierre Garcon is the only proven player at the position in San Francisco. It could lead to a big year, and Shanahan and Garcon know each other well. In 2013, Shanahan was the offensive coordinator with the Redskins, and Garcon was the No. 1 receiver, which resulted in 113 catches for 1,346 yards and five touchdowns on 184 targets. He led the NFL in targets and receptions and was No. 6 in yards, and he also finished as the No. 11 Fantasy receiver in standard leagues that season. He had Robert Griffin III in his spectacular rookie year in 2013, but now Garcon is stuck with Brian Hoyer , which could be a hindrance. But you're buying Shanahan here as much as Garcon, who just had 79 catches for 1,041 yards and three touchdowns on 116 targets in a contract year for the Redskins in 2016. Shanahan has done a great job featuring Andre Johnson in Houston, Garcon in Washington and Julio Jones in Atlanta. While Garcon clearly isn't on the level of those other two receivers, the expectations aren't the same for him. He's worth being drafted as a No. 3 Fantasy receiver in the majority of leagues, but he could emerge as a top-20 option if Shanahan features him as expected. Don't be surprised if Garcon is a star in PPR.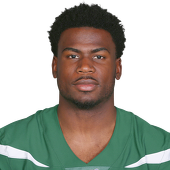 Quincy Enunwa
WR / N.Y. Jets (2016 stats)
TAR:
106
REC:
58
YDS:
857
TD:
4
Very quietly, Quincy Enunwa had a breakout third season in 2016, and he's hoping to build off that performance this year in what should be a tremendous opportunity for him with Brandon Marshall and Eric Decker no longer on the roster. Enunwa led the Jets in 2016 with 58 catches for 857 yards and four touchdowns on 106 targets, and we hope new Jets quarterback Josh McCown leans on Enunwa as often as possible. We know it's not exciting to trust any Jets right now, including guys like Powell and Enunwa. But Enunwa should have the chance for about 120 targets this year, and of the 22 receivers with at least 120 targets last year, 19 finished in the top 24. The three who didn't were Allen Robinson, DeAndre Hopkins and Marshall, but we like Enunwa's chances if his targets go up as expected this year. Enunwa's worth drafting in all leagues with a late-round pick.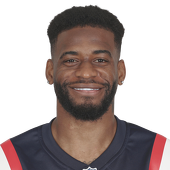 DeVante Parker has only been in the NFL for two years, but you're probably tired of hearing about him by now, especially in a positive light. He's been a bust after being selected at No. 14 overall in the first round of the NFL Draft in 2015 out of Louisville. Injuries and a lack of motivation have been part of the problem, but all the reports this offseason have been glowing, which could lead to a third-year breakout campaign. Parker's outlook would have been better if Kenny Stills wasn't brought back as a free agent or even the addition of free agent tight end Julius Thomas , but Parker can easily be a star for the Dolphins this year. We doubt he overtakes Jarvis Landry as the No. 1 option in the passing game, but he can still emerge as a weekly Fantasy starter, especially in three-receiver leagues. Parker is worth the risk as a mid-round pick in all formats, and hopefully this is the season when things come together for him, which could happen in his third year.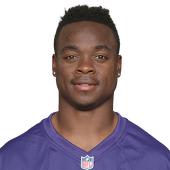 Jeremy Maclin
WR / Baltimore (2016 stats with Kansas City)
TAR:
76
REC:
44
YDS:
536
TD:
2
When I first wrote this column in early June, Breshad Perriman was in this spot. But things changed when the Ravens signed Jeremy Maclin to a two-year deal on June 12. Now, he's the Ravens receiver to target, and this is a good signing for him and Baltimore. Maclin, cut by the Chiefs in a cost-cutting move, becomes the No. 1 receiver for the Ravens as the replacement for the retired Steve Smith, ahead of Mike Wallace and Perriman. Wallace still has some sleeper appeal as well given his role and performance in 2016 (72 catches, 1,017 yards and four touchdowns on 116 targets), but Perriman is just a late-round flier since he's now the No. 3 receiver. Maclin is coming off a rough 2016 when he missed four games with a groin injury and dealt with the death of a friend he called "my brother." But he's only 29 and one year removed from consecutive seasons of at least 85 catches, 1,000 yards and eight touchdowns. Maclin knows this offense well since he spent four seasons with Ravens offensive coordinator Marty Mornhinweg in Philadelphia, and Baltimore has a better passing offense than what he left in Kansas City, with Joe Flacco an upgrade over Alex Smith at quarterback. Maclin is worth targeting as a low-end No. 3/high-end No. 4 Fantasy receiver with a mid-round pick, and he should be able to outperform his draft status in the majority of leagues.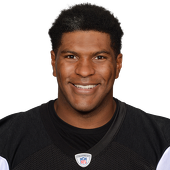 Julius Thomas
TE / Miami (2016 stats (Jacksonville))
TAR:
51
REC:
30
YDS:
281
TD:
4
This might be more about banking on Dolphins coach Adam Gase than it has to do with Thomas, who has been a bust for the past two years with Jacksonville. But Thomas being reunited with Gase in Miami should be the best thing for his career. In two years under Gase in 2013 and 2014 when he was the offensive coordinator in Denver -- and understandably he also had Peyton Manning at quarterback -- Thomas finished no worse than the No. 7 Fantasy tight end in standard leagues over that span, with a combined 108 catches for 1,277 yards and 24 touchdowns. He was a Fantasy stud, and Gase could be a big reason why given his track record with tight ends. In 2015 as the offensive coordinator in Chicago, Gase helped Martellus Bennett and Zach Miller combine for 87 catches for 878 yards and eight touchdowns, which would have been the No. 7 Fantasy tight end in standard leagues. And then last year with the Dolphins, the combination of Dion Sims, Jordan Cameron, MarQueis Gray and Dominique Jones had 55 catches for 551 yards and six touchdowns, which would have been good for the No. 10 Fantasy tight end. If Thomas stays healthy (and that's a big if since he's missed 11 games the past two seasons), he could re-emerge as a No. 1 Fantasy tight end, and he'll only cost you a late-round pick. There's little risk and plenty of reward with Thomas back with Gase.
Starting with an homage to injured Darren Sproles, Jamey Eisenberg gives you players to add...

The Jets let us down in Week 3 but that shouldn't stop streamers from going right back to the...

We've got a lot to get to Tuesday morning, as Chris Towers catches you up on Monday Night Football,...
Recapping all of Sunday's games, we discuss some backfield battles and the winners and losers...

That was a crazy week of football and Heath Cummings is here to tell you what you should do...

It's a good time to stash running backs and receivers, but those who stream quarterbacks will...