Fantasy football analysis: Is Chris Johnson really that bad?
Laying out an argument for Chris Johnson as a decent No. 2 Fantasy running back.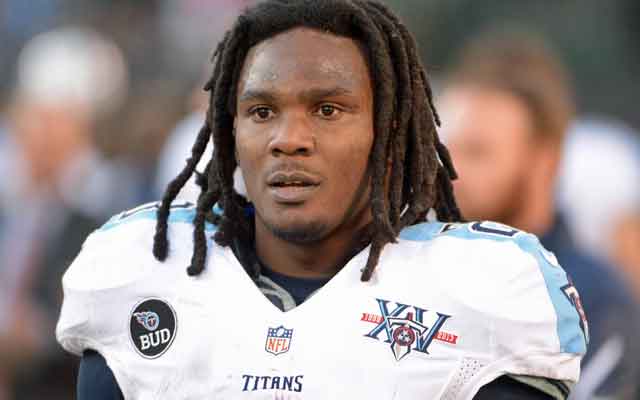 In our most recent mock draft, Chris Johnson went in Round 4, 46th overall. Stevan Ridley was picked ahead of him. Rashad Jennings was picked ahead of him. I even took Vernon Davis ahead of him. 
I think that makes for a collective whiff from everyone involved. Johnson should have gone sooner. 
For many Fantasy owners he's public enemy No. 1 because he's previously cost a valuable draft pick and underwhelmed. No one expects 2,000 total yards from him anymore but maybe 1,500 with a lot of touchdowns? That was what people were hoping for last season, myself included. 
Now, no one's sure what to expect, especially since he's going to taste free agency. But after checking out his last three years, here are some notes to consider: 
Johnson has averaged 90.9 total yards per game over his last three seasons without missing a game. That's not to suggest he's a lock for 90 total yards per game because the Fantasy production doesn't match it -- he's posted at least nine Fantasy points in 27 of his last 48, a 56 percent hit. Not a first-round mark, but not necessarily a fourth-rounder either.
Johnson has been far more productive in his last 10 games each of the last three years. His Fantasy average for his first six games from 2011-13: 6.8 per game. His average for the remaining 10 games from 2011-13: 12.8 per game. 
Johnson is a capable receiver with at least 40 catches in five of six seasons. There's no question he'd be used in that role on top of being a general running back wherever he ends up. 
So while this doesn't paint the picture of a player we'd clamor for with a Top 25 pick, I think Johnson is well worth taking as a low-end No. 2 rusher or a very good Flex. And I should have taken him over Vernon Davis in Round 4. 
Start or sit advice for every AFC home game as we try to tackle some tricky running back decisions...

Chris Towers takes a deeper dive into our expert rankings for Week 12.

Chris Towers catches up on the latest news from around the NFL, and takes a look at the three-game...
Feeling thankful on Thanksgiving weekend, it's time to bank on Patriots running back Dion Lewis...

Struggling with who deserves the last couple of spots on your roster? Check out the stash power...

Our best analysis to help you set your Week 12 lineup is straight ahead. Start and sit issues...