Fantasy Football: Jets, Chiefs have new options at WR with Eric Decker, Jeremy Maclin on way out
Fantasy owners should be excited about Tyreek Hill and Quincy Enunwa with their new opportunities heading into 2017.
• 4 min read
In 2015, Eric Decker and Jeremy Maclin were two of the best Fantasy receivers as both finished with at least 80 catches, 1,000 yards and eight touchdowns. Two years later, both are looking for jobs.
The New York Jets announced Tuesday that Decker will be traded or released by the end of the week, and most likely he will hit the open market to look for a new team. Decker, 30, underwent hip and shoulder surgery last season, which cost him 13 games, and although he's healthy now, it's doubtful the Jets will find a trade partner, especially since Decker is owed $14.75 million over the next two years.
The Kansas City Chiefs released Maclin on Friday in a cost-cutting move, which saved them $10 million. Maclin, 29, missed four games with a groin injury last year, but he's already drawn interest from Buffalo, Baltimore, Cleveland and Philadelphia, which was his former team before signing with Kansas City in 2015.
We'll see where both receivers end up this year, but it's doubtful they will be sought after by Fantasy owners. Maclin could by good and a potential Fantasy starter with the Buffalo Bills or Baltimore Ravens given the need for a receiver on those two teams, and Decker has been great in his career when he's been the No. 2 option (see Denver opposite Demaryius Thomas and the Jets opposite Brandon Marshall ). But we have time to break down those two receivers when their status is finalized.
What we do know is the Jets and Chiefs will have a different look at receiver this year. And two popular names among Fantasy owners will be Quincy Enunwa and Tyreek Hill .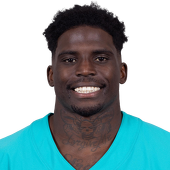 Tyreek Hill
WR / Kansas City (2016 stats)
TAR:
83
REC:
61
YDS:
593
TD:
6
RUSH ATT:
24
RUSH YDS:
267
RUSH TD:
3
We'll start with Hill, who was already a polarizing Fantasy option after a standout rookie campaign in 2016. He was the No. 24 Fantasy receiver in standard leagues with 61 catches for 593 yards and six touchdowns on 83 targets, and he added 24 carries for 267 yards and three touchdowns. He also scored three return touchdowns.
Chiefs coach Andy Reid said Tuesday that Hill will replace Maclin as the "Z" receiver, which means he'll be No. 1 on the depth chart.
"I mean, he works hard and he's skilled," Reid said of Hill in the Kansas City Star. "Is he still learning? Yeah he is still learning. I'll tell you that with the receivers because that's what they do until they get defenses down. But, he will give you good production at that (Z) position."
Reid already said this offseason that Hill's playing time would increase in 2017 after he played approximately 40 percent of the offensive snaps last season. Maclin's release confirms that because the Chiefs need him. But before Fantasy owners go overboard with Hill, there should be some caution.
He might not be as productive as a rusher after Kansas City drafted running back Kareem Hunt in the third round. Hunt and Spencer Ware give the Chiefs a better backfield than what the team had last year, and Reid might not want to overwork Hill now that his role is expanded in the passing game.
Reid also plans to keep Hill involved as a return man.
"I've dealt with this with (Brian) Westbrook and DeSean Jackson (in Philadelphia) — you can balance that out to where they can do both," Reid said. "You just have to be aware of their workload and what's going on. But there's nothing that says they can't do both."
There are other factors to consider as well, including that Alex Smith is still Kansas City's quarterback, which isn't exactly a positive for Hill. And Hill will play second fiddle to tight end Travis Kelce , who also gets a bump with Maclin gone. Kelce is clearly the No. 2 Fantasy tight end coming into the season behind Rob Gronkowski .
While Hill's catches and receiving yards should increase, and it's clearly a benefit for him that Maclin is gone, it might be hard for him to repeat his nine offensive touchdowns. He's worth drafting in Round 5 or 6 as a low-end No. 2 Fantasy receiver, but it's a mistake for owners to reach for him before that.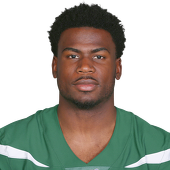 Quincy Enunwa
WR / N.Y. Jets (2016 stats)
TAR:
106
REC:
58
YDS:
857
TD:
4
In New York, the best Jets receiver is now Enunwa, who should be peppered with targets after the team got rid of Marshall and Decker. Enunwa had a quiet third-year breakout campaign in 2016, and he should be even better this year.
Last season, Enunwa led the Jets with 58 catches for 857 yards and four touchdowns on 106 targets, and he should be the No. 1 option for new quarterback Josh McCown . Like Hill, Enunwa doesn't benefit from his quarterback situation, but the Jets don't have a player like Kelce to steal targets.
McCown has been known to lock in on receivers, and he should find Enunwa often. That's a good sign, and Enunwa should have the chance for about 120 targets this year. Of the 22 receivers with at least 120 targets last year, 19 finished in the top 24 in standard leagues. The three who didn't were Allen Robinson , DeAndre Hopkins and Marshall, but we like Enunwa's chances if his targets go up as expected. 
He's worth drafting in all leagues with a mid-round pick, and he could emerge as a low-end starter. While it's not exciting to trust someone on the Jets, who could have the worst team in the NFL, Enunwa could be a great player with his garbage-time production.
Some other Jets receivers to keep an eye on this year will be Robby Anderson and rookie ArDarius Stewart, who just got a boost in value in dynasty leagues. And for the Chiefs, Maclin's release should help guys like Chris Conley , Albert Wilson and Demarcus Robinson .
But barring some big plays in the preseason or glowing reports in training camp, those receivers aren't expected to be popular on Draft Day in the majority of Fantasy leagues. The same, however, can't be said for Hill and Enunwa.
With Maclin gone in Kansas City and Decker on his way out for the Jets, the Fantasy value for Hill and Enunwa is on the rise.
It's a good time to stash running backs and receivers, but those who stream quarterbacks will...

Kelvin Benjamin's injury puts a hurt on his Fantasy value as well as Cam Newton's, but there's...

Catch up on all of the latest injury updates before Week 3 of the NFL season kicks off.
Heath Cummings talks about making the most of ownership estimates and the value of A.J. Green...

Jamey Eisenberg gives you sleepers to use for Week 3, as well as a DFS lineup to follow for...

Got a tough decision to make with your lineup for Week 3? Use Dave Richard's Lineup Cheat Sheet...