Fantasy Football: Six things to know about Week 16
Is it a bounce-back Saturday for some season-long strugglers? Heath Cummings looks at that in his six things to know for Week 16.
• 6 min read
Week 16 Rankings: Standard | PPR
After a pair of crazy weeks, Fantasy Football was kind enough to return to some sort of normalcy, at least at the quarterback position. No longer do we have to battle with whether to start or sit guys like Tom Brady and Andrew Luck. But there's plenty of other crazy stuff going on.
Instead of elite players with bad matchups, this week we get terrible Fantasy players with great matchups, which is half fun and half nerve-racking. Speaking of anxiety, you'll get some trying to speculate which teams that are completely out of it will figuratively throw in the towel this week. We'll cover those angles and more but first let's get to Week 16 in a tweet.
Redemption Saturday, a Christmas story
The way I've talked about Blake Bortles, one might think it would take a Christmas miracle to consider playing him in the championship game. And you would be right unless it's a two-QB league. But in DFS, Bortles is a bargain and the Tennessee Titans pass defense is atrocious. That's causing me to upgrade not just Bortles but also Allen Robinson and Marqise Lee. I consider both of the Jacksonville wide receivers No. 3 options against this prime matchup, and I would rather start them over recent phenoms like Tyreek Hill and Taylor Gabriel.
Jacksonville doesn't have this market cornered in Week 16 because Todd Gurley and Doug Martin both have dreadful Fantasy seasons behind them and outstanding matchups in front of them. Gurley in particular is one of the biggest disappointments of the season, but his matchup against the historically bad 49ers is too much to pass up. He's a top-12 RB for me. Martin is more of a solid No. 2 who you're probably starting unless you're stacked at RB.
Can the Chargers or Rams take advantage of the matchup?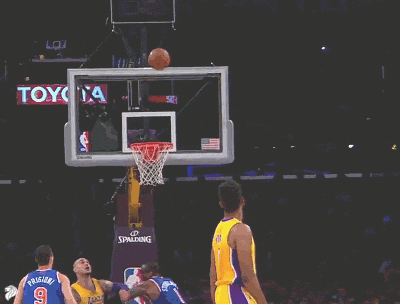 We talk a lot about matchups and they're very important but you have to have the weapons to take advantage of them. There are no better matchups than the 49ers and the Rams, but there are serious question marks about their opponents.
I view Philip Rivers as a must-start top-six option at quarterback against the Browns but everyone else comes with a big question mark. Both tight ends are top 12 at the position because of upside but you can't feel good about the floor of either. Tyrell Williams is the best receiver but he's nowhere close to healthy so I'd rather start Dontrelle Inman. They're both No. 3 options, though. So is Kenneth Farrow, who needed a bevy of injuries just to get on the field.
The Rams' prospects against San Francisco are much less certain, because they have far fewer weapons. Gurley, as a I said above is pretty close to a must-start. The only other Ram I would seriously consider is Kenny Britt. Bitt has been a borderline No. 1 receiver in total Fantasy points this season and a solid No. 2 on a per game basis. He's must-start in leagues where you start three wide receivers.
Trust the Superdome in your Super Bowl and other shootouts
You know where Fantasy points come from right? Real points, and this week Vegas says there will be plenty of them. Here are the three games with totals over 50 in Week 16.
Tampa Bay Buccaneers @ New Orleans Saints: Let's focus on the borderline plays here because you know what you're doing with Drew Brees. I'm starting all three Saints receivers in three wide receiver leagues but it becomes really questionable for Willis Snead if you start two and a flex. Mark Ingram is also a borderline No. 2 RB while Tim Hightower is flexish at best. I'm starting all of the main options on the Bucs.
Indianapolis Colts @ Oakland Raiders: Donte Moncrief looks to be progressing towards playing, which is great--but don't get too excited. Moncrief has shown a very low ceiling (10-12 Fantasy points) and has almost no floor at all. I like this script for him but he's more like a touchdown-dependent tight end than a No. 2 wide receiver. I'm also avoiding all of the tight ends in this game. On the other hand, I'm starting both running backs with confidence and both Raiders wide receivers. Amari Cooper has struggled against good corners this year, but Vontae Davis has not been good.
Atlanta Falcons @ Carolina Panthers: This is the game that worries me. You have to start Jones, but I don't love Taylor Gabriel, Ted Ginn or Kelvin Benjamin. I want to start the starting running backs, but I'm not all that interested in Tevin Coleman. Cam Newton is a borderline No. 1 with huge upside.
Beware of teams checking out.
I have a hard time speculating over whether a team is giving it's all. These guys are professional athletes and it's probably generally a good idea to assume they're trying their hardest. On the other hand, the 2016 New York Jets.
So who do we have to worry about the most? I would say the Cardinals, since they were just eliminated, but does anyone really think they're going to lay down for the Seahawks? One big concern I have is the Bengals. That defense has been flat out bad without Vontaze Burfict and they have nothing left to play for. That's an upgrade to the Texans offensively. Still, they've been eliminated for a while now.
The biggest concern after the Thursday game is probably the status of the Dallas Cowboys. They've said they aren't going to sit their starters but that doesn't mean they'll play the whole game either. The Cowboys are on the opposite side of the spectrum but that brings up the idea of actually resting their studs. You can't bench Ezekiel Elliott or Dez Bryant, but Dak Prescott becomes even more questionable.
Ben is back home but can he be great against Ravens?
We've talked a lot about Roethlisberger and the Steelers on the road this year, so it's only fair we give them their props in Week 16 back at home. Roethlisberger has averaged more than 30 Fantasy points per game at home this season and has been nearly twice as good as he's been on the road. The only roadblock would be a Ravens defense that has been one of the best in football. That's only a problem if Jimmy Smith somehow takes the field because their pass defense has been bad without Smith.
As for Le'Veon Bell, he's about the same guy at home and on the road, but I have downgraded him just a little bit because of the matchup. In season-long, he's obviously a must-start, but I'm less inclined to use him in daily than I usually am.
Defensive struggle at Arrowhead?
The good news is there's a bit of a warm front moving into Kansas City, so frigid temperatures shouldn't hamper these teams. The bad news (for Fantasy at least) is that the Fantasy season ends with these two offenses likely struggling mightily. The Chiefs had plenty of success their last matchup but that was largely because of Tyreek Hill. The Broncos have the best secondary in the game and the secret is out on Hill. I would expect Denver does everything in their power to shut him down. Travis Kelce is the only must-start on this team while Spencer Ware is a low-end No. 2.
As for Denver, their offense is just a mess. Im still starting Demaryius Thomas and Emmanuel Sanders, but I only expect one of them to be good. The good news for them is they both split time at left wide receiver, which is the weakness in this Chiefs defense.
If your season is going to come down to someone playing in this game I hope it's one of the kickers or defenses.
Fantasy Football Today Newsletter
Get tips, advice and news to win your league - all from the FFT podcast team.
Please check the opt-in box to acknowledge that you would like to subscribe.
Thanks for signing up!
Keep an eye on your inbox for the latest sports news.
Sorry!
There was an error processing your subscription.
SportsLine's advanced computer model reveals start-sit advice for Week 3

Who should you start in Week 3? Who needs to be avoided? Dave Richard reveals what his research...

Jamey Eisenberg and Heath Cummings go head-to-head in a player comparison of Marshawn Lynch...
Are you sure you're setting your best Fantasy lineup? Dave Richard went through every matchup...

Are you sure you're setting your best Fantasy lineup? Dave Richard went through every matchup...

Heath Cummings has eight things you need to know about Week 3.