Fantasy Football: T.Y. Hilton, Andrew Luck ready to dominate in 2017
T.Y. Hilton has quietly become one of the best Fantasy receivers, and he's looking forward to healthy year from Andrew Luck in 2017 when both can dominate. Jamey Eisenberg spoke with Hilton on what to expect in this upcoming season.
• 3 min read
LAKE BUENA VISTA, Fla. -- We found out in January that Colts quarterback Andrew Luck had shoulder surgery to fix a lingering issue from 2015. This was a surprise because Luck was relatively healthy all season, and the news caught his No. 1 receiver, T.Y. Hilton, off guard.
When I asked Hilton at the Pro Bowl if he could tell Luck had a problem with his shoulder, he said, "I couldn't."
That's encouraging given how well both played in 2016.
"I just wish him the best and hope he gets better," Hilton said. "I'll see him when it's time to play."
Per the NFL Network, Luck should be ready for a full return in six months, which would put him on the practice field for the start of training camp. He's expected to resume throwing in three months, but his status for the start of the season is not in doubt.
With Luck expected to be 100 percent for training camp, that should help both he and Hilton dominate in 2017.  Both were actually good in 2016 as well.
Luck was the No. 4 Fantasy quarterback behind Aaron Rodgers, Matt Ryan and Drew Brees. He passed for 4,240 yards, 31 touchdowns and 13 interceptions and ran for 341 yards and two touchdowns in 15 games (he missed Week 12 because of a concussion).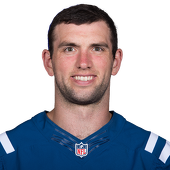 Andrew Luck
QB / Indianapolis Colts
CMP %:
63.5
YDS:
4,240
TD:
31
INT:
13
RUSH YDS:
341
RUSH TD:
2
His shoulder caused him to miss practice time during the season, but Hilton couldn't tell anything was wrong during games. Luck helped Hilton finish as the No. 5 Fantasy receiver in standard leagues behind Jordy Nelson, Mike Evans, Antonio Brown and Odell Beckham.
Hilton set career highs in catches (91), yards (1,448) and targets (156), and he finished with six touchdowns. And this should be three years in a row of him finishing as a top-10 Fantasy receiver.
He was No. 10 in 2014 but finished at No. 20 in 2015 when Luck was limited to seven games because of a kidney injury. But if you project Hilton's stats over the seven games he played with Luck that year, he would have finished at No. 9.
Hilton was upset the Colts missed the playoffs in 2016, but personally he "had a terrific year," which resulted in a trip to the Pro Bowl. He wants to "continue to get better" and work on "everything I need to work on to be great."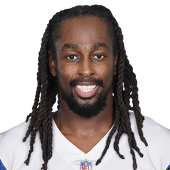 T.Y. Hilton
WR / Indianapolis Colts
TAR:
156
REC:
91
YDS:
1,448
TD:
6
It's time for Fantasy owners to consider Hilton among the best receivers in the NFL. He may not ever be viewed on the same level as Brown, Beckham and Julio Jones, but being paired with Luck gives him the advantage of playing with an elite quarterback, who elevates his production.
Hilton had eight games with double digits in Fantasy points in a standard league in 2016 and only five with seven points or less, which included the game Luck was out. He also had at least eight Fantasy points in a standard league in 5-of-7 games with Luck in 2015.
Heading into the 2017 season, Hilton should be drafted in Round 2 in the majority of leagues. He's part of the Elite Eight at receiver with Brown, Beckham, Jones, A.J. Green, Evans, Nelson and Dez Bryant. I have him ranked at No. 8, but I would have no problem if he's my No. 1 receiver to open the season.
The key is Luck being healthy, and it appears he's headed in that direction. And when Luck and Hilton are on the field together there's a chance that great things can happen.
"He's the best quarterback I've ever had," Hilton said. "He'll probably go down as one of the greatest to ever play. He's special."
Let's hope for plenty of special moments in 2017 for Luck and Hilton.
After an eye-opening showing against the Titans, a second projection of rookie Christian McCaffrey...

SportsLine simulated the entire NFL season 10,000 times and identified several must-draft Fantasy...

SportsLine simulated the NFL season 10,000 times and identified several must-draft fantasy...
SportsLine simulated the entire NFL season 10,000 times and their model outperformed experts...

Jamey Eisenberg gives you his list of players to target with late-round picks in Sleepers 3.0,...

Based on Average Draft Position, guys like Cam Newton, Marshawn Lynch and Allen Robinson, among...