Fantasy Football: The Steelers without Ben Roethlisberger, backup running backs and 10 things to know about Week 7
Injuries are changing the landscape of Fantasy Football. Heath Cummings covers that and more in his 10 things to know about Week 7.
• 9 min read
Week 7 Rankings: Standard | PPR
Injuries are part of Fantasy Football. You knew that when you signed up. Still, there's a point in the season when the sheer volume of changing faces can become a little bit overwhelming.
Properly reacting to these changes are a bigger part of winning your league than how you drafted in August.
This week we're focusing on an elite offense without their starting quarterback. We're also talking new starters at running back and some deep sleepers at tight end. Before that, let's take a look at Week 7 games in a tweet:
Steelers without Ben.
The Steelers play their first full game without Ben Roethlisberger and unfortunately for them it comes against the New England Patriots. This is likely to be a complete disaster, but that doesn't mean we can't learn anything from it. Amongst my biggest questions are:
These questions won't all be answered in one game against one of the best teams in the league, but we'll start building a narrative. Competence is the first ask of Jones. If he can't give them that, winter may come early in Pittsburgh.
The Titans are favored over the Colts. How do we even?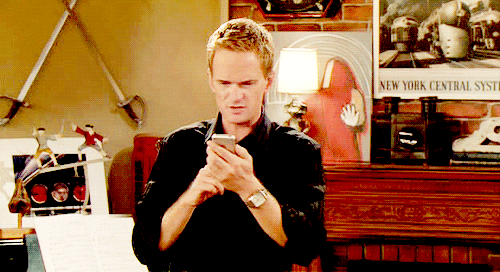 Andrew Luck is not in the best situation, I get that. But underdogs to the Titans? This is the type of game in which an elite quarterback needs to step up and play his best football. I expect Luck to lean heavily on T.Y. Hilton and Jack Doyle, especially if the Colts can't find success running the ball.
It would be huge for the Colts if they could find somebody -- anybody -- to be a third option in the passing game until Donte Moncrief returns.
DeMarco Murray should be one of the very best running back plays this week but I want to see what happens in the passing game. Kendall Wright broke out last week (more on that below) but Delanie Walker seemed to suffer because of it. Can the Titans sustain two good options or at least provide some clarity?
Backup running backs starting everywhere you look.
Two weeks ago it was Jacquizz Rodgers. Last week it was Jay Ajayi. Terrance West has become a mainstay and both teams on Thursday night were playing with backup (or third-string) running backs. This trend is not going to change on Sunday, but will these backs actually provide Fantasy value?
We know Mike Davis is going to get a long look in San Francisco, but I would expect him to share duties with Shaun Draughn. Rodgers is a much better play in this game than either, if only because he gets to face the dreadful 49ers run defense. Tampa Bay should be healthier coming into their bye and I would expect them to be able to limit the running game long enough to put the 49ers in a hole.
If LeSean McCoy is indeed out, Mike Gillislee's ranking will be a hot topic Sunday morning. I have serious doubts about how bad the Dolphins run defense really is. Miami given up a lot of yards on the ground that's at least partially because of the quality of backs they've seen. The Fins held every back they've faced this year other than LeGarrett Blount below their average Fantasy production. I like Gillislee as a borderline No. 2 RB but don't see him as the must-start many do.
Everyone wants the over in Atlanta and other possible shootouts.
We say it every week, look for shootouts if you want to find Fantasy points. While there's no better place to look than Atlanta, it's certainly not the only place. Here are my three favorite options and the prospects for some of the lower-end options in Fantasy.
San Diego Chargers at Atlanta Falcons: Assuming Travis Benjamin plays, he and Tyrell Williams are great options, but you probably knew that. You shouldn't overlook Mohamed Sanu though. The Chargers may try to scheme Julio Jones out of the game and Matt Ryan has shown a willingness to look the other way when teams do that. Sanu and Jacob Tamme could be surprisingly good options in PPR.
Tampa Bay Buccaneers at San Francisco 49ers: I don't have him ranked like it because of the depth at the position this week but Colin Kaepernick is a sneaky good streaming option. At the very least, he's one of my favorite cheap tournament plays in DFS. I already talked about Rodgers but I love him as a No. 2 RB this week against a 49ers defense that is by far the worst in the league against the run. If you're reaching for a 49ers wide receiver I'd go Torrey Smith for upside. He's much more likely to be targeted deep with Kaepernick under center.
Washington Redskins at Detroit Lions: I would love to target the Redskins run defense but I don't feel comfortable with anyone in the Detroit run game. I would ride Golden Tate's Week 6 breakout, though. Until Theo Riddick returns I'd expect Tate to see high volume. As for Washington, I love the matchup for Jamison Crowder, especially if Jordan Reed is still out. Also, I know some of you have given up on DeSean Jackson, but if he's ever going to get behind a defense, this would be the one to get behind.
Quarterback revenge games or the other way around.
I love the revenge game narrative as much as anyone. It's fun to think of the emotions of the game driving an athlete to reach a different level of play. The again, the Broncos seem a lot more eager to play Brock Osweiler than the other way around.
You're always avoiding Osweiler, but against this defense you're probably trying to avoid his wide receivers as well. I've dropped DeAndre Hopkins down into borderline No. 2 territory and Will Fuller isn't even in my top 48. This pass defense is as good as it gets, especially against outside receivers.
Sam Bradford's matchup isn't nearly as bad, but I still wouldn't expect a lot. He's in an interesting situation with an elite defense and a terrible offensive line. If Stefon Diggs is back that will help things, but I don't think the Eagles can put up points against this defense so I'm not sure why the Vikings would take any chances in the passing game.
Geno Smith's debut.
Active QBs w/ <7 Y/A <60% COMP & >3.3% INT (min. 30 starts)
Ryan Fitzpatrick
Derek Anderson
Mark Sanchez
Christian Ponder
Blake Bortles

— Heath Cummings (@heathcummingssr) October 20, 2016
I had a Jets fan get excited that the team wouldn't be starting Ryan Fitzpartrick anymore when he saw this list. Well, Smith will join this group when he makes his 30th start on Sunday. In other words, he's no better (and in my opinion is worse) than Fitzpatrick. Smith has zero appeal in Fantasy but I am interested to see how he affects Brandon Marshall.
Fitzpatrick has been dreadfully inefficient when throwing to Marshall but that's partially because he's forced the ball to his No. 1 receiver. Should we have similar expectations for Smith? I fear he might not lean on Marshall, but will still be inefficient. If that's the case Marshall may have a difficult time producing solid No. 2 numbers, much less the borderline No. 1 numbers he was drafted to produce.
Week 6 breakouts get a chance to prove it.
Let's be honest. I thought Kendall Wright was a huge value coming into the season. I thought Jay Ajayi was a bust. I thought Kenny Britt was irrelevant. So you can probably guess which Week 6 breakout I'm more prone to believe.
The truth is that Britt has been the most consistent option of the three, but it's been a borderline No. 3 WR consistency, not anything like what he did in Week 6. Wright on the other hand was mostly hurt or invisible before his breakout. A matchup with the Colts should help him keep things going.
Ajayi is probably the most interesting of these because of the aforementioned running back injury problems. He has a terribly difficult matchup, so I'm not expecting a repeat performance. I would like to see a repeat of the heavy volume and his offensive line to look good again. If those both happen I'll view him as a solid No. 2 moving forward.
Sunday Night Football will be great -- for everything but Fantasy.
I can't wait to watch the Seahawks and Cardinals battle it out on Sunday Night Football. It should be an outstanding game -- unless you're trailing and need Fantasy points. David Johnson is a must-start and with the current running back landscape I'd probably start Christine Michael, too. That's about it outside of Jimmy Graham.
Russell Wilson is a borderline startable option, but I'm fading Carson Palmer. I don't feel great about Larry Fitzgerald, but he's my favorite receiver in the game. I'm very concerned with Doug Baldwin's matchup with Patrick Peterson.
I believe these offenses will get going sooner rather than later, just not this week. Those that understandably struggle on Sunday night will increase their buy-low viability if they aren't already on your roster.
Streaming tight ends trying to be something more.
There are plenty of people who believe streaming tight ends is an optimal strategy and I'm not here to say they're wrong. But you know what's better than streaming? Starting a steaming tight end and then seeing him emerge as an every-week starter. Cameron Brate and Jack Doyle have an opportunity to do just that.
Brate's opportunity comes from the target void left by Vincent Jackson heading to the IR. Jackson has not been good at all this year but the Buccaneers are left without a second weapon in the passing game. I don't believe Brate is a special talent, but opportunity is a huge part of the Fantasy equation. I'll be watching this week to see if he gets more targets and capitalizes on them.
Speaking of opportunity, Dwayne Allen's injury gives Jack Doyle a chance to be the No. 1 tight end in Indianapolis. The Colts and Andrew Luck have long loved to target their tight ends in the red zone. Doyle benefitted from that even when Allen was healthy. No tight end with three touchdowns had fewer than Doyle's 23 targets this year. If he sees an increase in this week I'll believe in his ability to be a touchdown-dependent No. 1.
Drew Brees and the Saints head back outdoors. Do you dare bench him?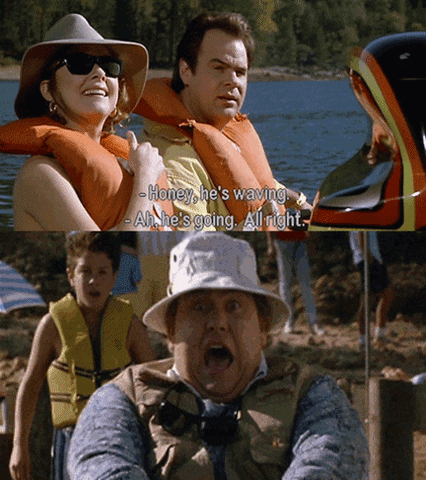 Yeah, it's become a little bit scary to start these Saints on the road -- especially Brees and Brandin Cooks. But I still think it's being blown out of proportion. Remember, this team scored 35 points in San Diego but John Kuhn vultured three touchdowns, so the Fantasy stats look a lot worse. I would not bet on that continuing.
I am a little worried about Cooks this week because he'll likely see more of Marcus Peters. However, I love the matchup for Michael Thomas and Willie Snead, which should mean Brees does just fine. I'm not benching him unless I have Matt Ryan or Philip Rivers on my roster. The one I would bench is Coby Fleener. The Chiefs have been very good against tight ends, surrendering just 21 receptions for 162 yards the entire season.
Fantasy Football Today Newsletter
Get tips, advice and news to win your league - all from the FFT podcast team.
Please check the opt-in box to acknowledge that you would like to subscribe.
Thanks for signing up!
Keep an eye on your inbox for the latest sports news.
Sorry!
There was an error processing your subscription.
Dave Richard called Deshaun Watson's hot start in 2017

Jamey Eisenberg breaks down our latest PPR mock draft, which was done in the middle of Jun...

Jamey Eisenberg looks at players who missed time in 2017 due to significant injuries and what...
Dave Richard called Leonard Fournette's huge rookie year

Jamey Eisenberg looks at the latest results of our 12-team non-PPR mock draft from the middle...

Jamey Eisenberg looks at all the major transactions this offseason and the impact on their...