Week 5 Rankings: Standard | PPR
Quarterback is the most important position on the field. At least that's what they tell me.
Well, we've got a lot of quarterback storylines in Week 5. The return of one of the best ever, a challenge for the best of this year and the health of arguably the best of the future. We'll cover those stories and hit on some serious volume questions at RB in this week's article.
As always, let's start with Week 5 games in a tweet:
Tom Brady is back.
So there's a lot to unpack here.
We've got the rampant speculation that "Angry Brady" will take revenge on the Browns by throwing for approximately eleventy-hundred yards. While this is entertaining, Bill Belichick takes great pride in doing whatever you expect him not to and there's plenty of reason to expect a little bit of rust from Brady.
We've also got the instant impact on the Fantasy value of the Patriots wide receivers and tight ends. The team did a fantastic job of getting by without Brady, but I'm sure Julian Edelman and Rob Gronkowski are looking forward to Brady again. That's assuming, of course, that Gronkowski is even close to 100 percent.
Finally, we have the Fantasy impact of Brady himself. We have him as a consensus top-five quarterback this week and you're probably not sitting him in his first game back. Still, the aforementioned rust is a real risk. Don't panic if his first game doesn't look like like the Hall of Fame quarterback we've come to know.
The No. 1 QB in the NFL is facing the No. 1 pass defense.
31 quarterbacks in NFL history have had 11 touchdowns through the first four weeks of the season. Matt Ryan is the only one to top 10.0 Y/A.

— Chris Towers (@CTowersCBS) October 3, 2016
Matt Ryan has been the surprise of the 2016 season. Even his most ardent supporters didn't expect a start like this. Ryan passed his first real test in Week 4 with the game of his life but this is a whole new beast.
The Broncos may not lead the NFL is passing yards allowed per game but their 5.6 Y/A and 61.3 passer rating allowed both top the league. The Broncos feature the most dynamic cornerback duo in the league in Chris Harris and Aqib Talib -- and a pass rush to match. This is the toughest test Ryan will face this year and one of the toughest he's faced in his career.
If we truly believed Ryan's first four games were indicative of his talent I suppose we might still start him. But that's a big "might." As is, there's no way I'm taking a chance against this defense on the road. I'd rather start streamers Andy Dalton, Brian Hoyer and Carson Wentz.
"Prove it" week for these rookies.
Speaking of Wentz, he's been outstanding in his first three career games. He's also one of three rookies who have a chance to solidify themselves as every-week Fantasy options. Wentz has a fantastic matchup against a Lions pass defense that is surrendering a passer rating over 120 to opposing quarterbacks. If he's a legit No. 1 quarterback he should cruise through this matchup. I still have some questions considering the game is on the road and the Lions are coming off that brutal loss to the Bears.
Jordan Howard was one of the big reasons the Bears won in Week 4 and now he gets what we thought was a great matchup against the Colts. The Colts had a lot of success against Melvin Gordon and C.J. Anderson though. If Howard is really a must-start RB2 he'll get enough volume to find a way to be good even if the game script gets out of control
Will Fuller has been everything you could ask for and more. He's out-targeting and outproducing his teammate DeAndre Hopkins. Fuller has already done enough to be in consideration as a No. 2 WR any week but he could really make a statement against the Minnesota Vikings. If Fuller produces No. 1 WR numbers against this defense we may have to start reconsidering who the No. 1 in Houston really is.
Former teammates squaring off ... literally?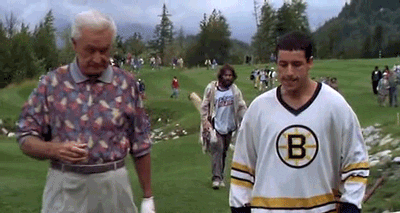 Steve Smith takes no crap from nobody. That's been proven time and again.
Josh Norman lives under the skin of opposing wide receivers.
This can't end well.
Even with these two being former teammates it's hard to imagine that A) Norman won't talk trash or B) Smith won't retaliate. The revival of Smith's Fantasy value has been a fun story to follow after his devastating injury last season, but this will take things to another level. Hopefully it stays under control.
With the way Smith is playing right now I'm less concerned about him getting shut out by Norman than I am him getting ejected because of the NFL's current strict attitude toward taunting. Either way it's must-see TV.
RB volume in flux again?
I went to my first Marlins game this year and at one point they asked the "crowd" to "Make Some Noise!!!" This was followed by a "sound meter" on the jumbotron that seemingly moved regardless of whether any sound was made. Despite the fact that the 4,500 people were mostly ignoring the heed to get loud, the meter eventually became full and burst due to sound. It may have been Jack Del Rio projecting the volume.
Del Rio told us before the season that they wanted to feed Latavius Murray, but his volume has continued to deteriorate. At this point, Murray might be nothing more than a flex (at best) when healthy. But he's not the only one losing volume.
After playing 77 percent of the snaps in Weeks 1 and 2, Matt Forte has played just 56 percent in Weeks 3 and 4.

— PFF Fantasy Football (@PFF_Fantasy) October 4, 2016
I was shocked by the way the Jets used Forte in the first two games of the season, but the pendulum has swung the other way. In fact it looks like when the Jets are trailing we're more likely to see Bilal Powell on the field. I definitely expect the Jets to trail throughout their Week 5 game with the Steelers so this is a trend to watch.
The other two backs I'll really be watching this week are Ryan Mathews and Charles Sims. Mathews made Latavius Murray look like a workhorse before the bye, but his ankle should be fully recovered and I'm expecting him to out-snap Wendell Smallwood and Darren Sproles.
Sims actually has been a workhorse the past two weeks in Doug Martin's stead, but he has not exactly seized the opportunity. Now the Bucs are talking about him splitting carries with Jacquizz Rodgers. I think that is unfair to Sims considering his last two games have come against the Rams and Broncos. I still rank him as a solid No. 2 RB with hopes he gets the workload to justify it.
The Packers at home in a prime-time game.
Aaron Rodgers is 1-4 in his last 5 primetime games (including playoffs), with 6 TD, 4 INT, and a passer rating of 77.6 #GBvsMIN

— NFL Research (@NFLResearch) September 14, 2016
That wasn't a stat you were expecting, right? And that was before Rodgers went 20 for 36 for 213 yards and a score in a loss to the Vikings in Week 2. Now that was on the road and before Jordy Nelson looked like he was fully back in the swing of things, but still. Rodgers has struggled at night and the Giants are hungry for a win.
All of that being said, there's really no reason not to love Rodgers in this spot. He's one of the best quarterbacks in football, he has a good matchup and he's at home. Rodgers is not just one of the best quarterbacks in season-long leagues, he's also amongst my top five plays in DFS. This game has legitimate shootout potential.
One more chance for these RBs
When I say one more chance, I don't mean I'm considering benching C.J. Anderson, Todd Gurley or Jeremy Hill. They've all had their moments this year and they're all going to have many more throughout the season. They also have major question marks when it comes to their designation as Fantasy No. 1 backs.
Gurley has had a brutal start to the season from an efficiency standpoint largely because of his strength of schedule. That's not going to get a lot better as the season goes on, but this is the type of game in which he should excel. There is little risk of a Bills team traveling across the country and boat racing his Rams team. So the game script should be decent and his volume should be secure. I want to see him break a long run and surpass 100 yards for the first time this season.
Hill is bordering on the designation of a touchdown-dependent No. 2 RB. Coming into the season I valued Giovani Bernard more, but it's become obvious the Bengals desperately want Hill to be their workhorse. A matchup with a Cowboys defense that is surrendering 4.5 YPC should be the ticket to get Hill going and I would expect a much better performance in Week 5.
Anderson got off to a fantastic start in Week 1 against the Panthers and we all raised our expectations. Since then he's been a bit of a disappointment. At home against a Falcons defense that is nothing special I want to see Anderson dominate the way a No. 1 running back should. If not I think we have to lower those expectations back to preseason levels.
Embrace the ugly.
Tennessee Titans @ Miami Dolphins
Buffalo Bills @ Los Angeles Rams
You can't have greatness in the NFL without bad teams. In Week 5 we're fortunate to have four of the worst playing each other. What's the benefit? Their general sucktitude isn't clogging up any other channels.
In all seriousness, these games are not without sleepers. Robert Woods has become the de facto No. 1 receiver in Buffalo and should see plenty of targets. I don't hate him as a flex in a deep league. The same goes for Rishard Matthews, who gets a revenge game against the Dolphins and a borderline secondary.
Kenny Stills may be even more than that. Stills hasn't seen the targets you'd like but he undoubtedly has big-play potential. He also has a matchup against one of the worst cover corners in football, Perrish Cox. If there's a big play to be had for the Dolphins in this one it will likely come against Cox.
Cam Newton's health.
Cam Newton is in the concussion protocol after taking yet another hit to the head in Week 4. The positive is that he gets another day to recover with the Panthers playing Monday. Regardless of whether Newton is able to go in Week 5 he has to find a way to better protect himself. Newton is one of the best quarterbacks but because of his size and style he doesn't seem to get the same protection from the officials so he can't take extra chances like he did against the Falcons.
In the short term, if Newton is the only quarterback on your roster, I'd consider adding Derek Anderson. The Panthers have an outstanding matchup against Tampa Bay, who is allowing 8.3 Y/A and has already given up nine passing touchdowns. Anderson would also allow you to wait until Monday night to make a decision on starting Newton.
Jim Bob Cooter's magic wearing off?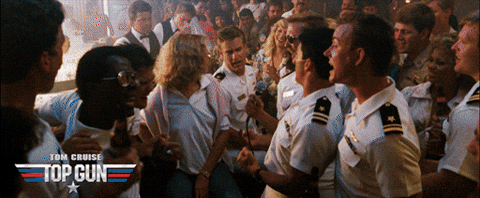 Things were going so well in Detroit. Cooter had turned Matthew Stafford into an efficient quarterback and Marvin Jones into a true No. 1.
Then they lost to the Bears.
It's not just that the Lions lost, it's how inept their offense looked. Theo Riddick is not an inside runner and Golden Tate doesn't look like an NFL-caliber WR anymore. Eric Ebron is talented but he's the antithesis of consistent.
Those things are all mostly true, but I'm not giving up on Cooter or Stafford yet. The Lions play an Eagles defense that has performed exceptionally well three games into their season, but I believe this game will alter the perception of both the Eagles defense and the Lions offense. I'm starting Jones with confidence and have no issue starting Stafford or Ebron if he plays.