Fantasy Football Week 12 Hot Takes: Colin Kaepernick up, Marcus Mariota down
Week 12 was another interesting one for Fantasy. Should you drop Marcus Mariota in favor of Colin Kaepernick? Is our Chris Towers crazy? Maybe not.
This is it.
For some of you, the season might effectively end Monday night. Others may find themselves fighting for their lives next week or the week after. Either way, the end is coming.
The playoffs begin in most leagues in either Week 14 or 15, which means only two weeks remain for playoff jockeying.
In my two main leagues, I clinched a playoff spot Sunday afternoon, which will take a lot of stress off for the next few days. In many other leagues, I'm still fighting for my life, which means these next two weeks are the most important of the season -- at least until the next two, if I'm lucky.
It's time to drop Marcus Mariota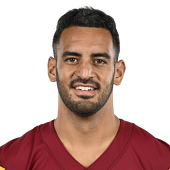 Mariota is in the midst of an incredible run of play that has seen him top 22 Fantasy points in each of his last eight games, and 10 of the first 12. That he has yet to have a bye week has only made him more valuable, as Fantasy players have known they could count on him week in and week out for much of the season. He has made plays with his legs and with his arm, and though he has benefited from a pretty easy schedule, the second-year man has also taken full of advantage of every opportunity in front of him.
And now it's time to drop him. Mariota has been among the very best quarterbacks in the league, which could make this a bitter pill to swallow, but things are about to get incredibly tough for him. First off, Mariota's bye has finally caught up to him, so you won't get any points from him in Week 13. And then Week 14 -- the first week of many Fantasy playoffs -- features the Denver Broncos and their top-ranked defense, so you can't use him there. Maybe you can afford to keep a quarterback firmly attached to your bench for half of the remaining schedule, however he also has a tough matchup on the way against the Kansas City Chiefs in Week 15, who have allowed just 17.6 Fantasy points per game to opposing quarterbacks at home.
Mariota very well may have another terrific game against the Jacksonville Jaguars in Week 16, but it might be too late by that time. At this point in the season, all that matters is the week ahead of you, and Mariota won't be staring at a promising matchup until Week 16. It's been a nice run, but you need to know when to say goodbye.
It's time to accept Colin Kaepernick as an every-week starter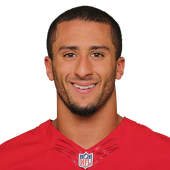 Hey, if you're going to drop Mariota, here's the guy to add. I detailed Kaepernick's virtues as a Fantasy option Sunday, so we'll just go over it briefly again: He has averaged 24.8 Fantasy points per game as a started, with at least 23 in his last four, including a massive 38-point effort against the Miami Dolphins in Week 12.
Maybe you think what Kaepernick is doing is unsustainable, because it relies so heavily on running the ball. However, his 373 yards over the last six games represent his most for any six-game stretch in a season in his career, and his 46 rushing attempts are the most he has had in a six-game stretch since 2012 as well. Chip Kelly has freed Kaepernick to run as much as he wants, and we all know how dynamic he is when he gets out in the open field.
There might be some tough matchups on the way, but Kaepernick kind of looks matchup proof right now; he tore up a dominant Dolphins' defensive line in Week 12 with as much ease as he handled the New Orleans Saints in Week 9. Kaepernick will probably be chasing points most of the time, and his rushing ability always gives him the ability to break off a big play at any time. Whether you want to believe it or not, Kaepernick deserves to be on your Fantasy roster at this point.
Ryan Fitzpatrick can help you in the Fantasy playoffs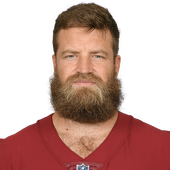 This would be a lot less hilarious if not for, well, this entire season. He has topped 20 Fantasy points on just two occasions all season long, topping out at just 22 even in the good games. This has been a season to forget for Fitzpatrick, especially considering he was legitimately useful For Fantasy purposes a year ago. However, there is a chance for some salvation for Fitzpatrick over the next few weeks, with the Indianapolis Colts (third-most Fantasy points allowed to quarterbacks) and San Francisco 49ers (fifth-most) on the schedule. As bad as Fitzpatrick's been, you can do worse if you're absolutely desperate for a fill-in. Don't laugh.
Thomas Rawls is not a starting Fantasy RB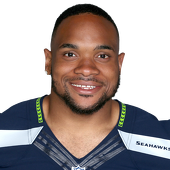 On a per carry basis, Rawls might have been the best running back in football last season. He led the league in yards per carry, while picking up the fourth-most yards per carry after contact as well. According to ProFootballFocus.com, he was the ninth-most elusive running back in the league, picking up 25 missed tackles on just 143 carries, one of the best rates in the league. Injuries have been an issue this season, but he just hasn't been the same guy for the Seattle Seahawks so far.
Rawls' after-contact average has fallen to 2.38 so far, so this isn't all about the offensive line. Sunday should have been a perfect opportunity for Rawls to get going, but he was largely a non-factor on a day when Russell Wilson had his best game as a runner all season long. Rawls showed he can be a difference-maker last season, but with the way he has run the ball this season, it's hard to expect that guy to come back. Especially not against a schedule that doesn't let up until Week 17; he faces the Carolina Panthers , Green Bay Packers , Los Angeles Rams , and Arizona Cardinals over the next four games. Rawls will be in the No. 2 RB discussion, but I can't view him as a sure-fire guy at this point.
Rob Gronkowski might ruin Tom Brady 's season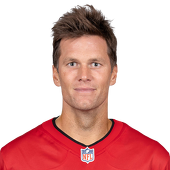 Brady was able to carve up the 49ers for four touchdowns two weeks ago without Gronkowski, and he still managed to score 23 Fantasy points in Week 12 against the New York Jets with Gronkowski largely a non-factor, but there are cracks in the armor if you look closely. Each of Brady's two worst games in completion percentage and yards per attempt have come in the two games he has played without Gronkowski, and that shouldn't come as much of a surprise, as Brady's level of play has fallen off without Gronk over the years.
Brady has topped 20 Fantasy points in each of his last two games, but had done so just seven times in his last 17 games without Gronkowski prior to that. He has been held under 300 yards in 14 of 19 such games as well, and needed a late touchdown to reach 20 Fantasy points Sunday.
Brady is still a good Fantasy quarterback without Gronkowski, but if this back injury -- or the chest injury that held him out last week -- lingers, his path to elite status is a little less clear. If you're counting on him being one of the two or three most dominant players in Fantasy, that might be tough to pull off without his big security blanket.
Mike Evans is a matchup-proof star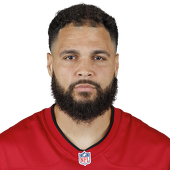 Evans might not end up the No. 1 overall wide receiver in Fantasy, but that's where he ranks after putting up yet another strong performance against the Seahawks in Week 12. There was almost no chance anyone ended up sitting Evans, but I had more than a few questions about whether his matchup against the Seahawks was enough to make him worth leaving on the bench, and it's pretty clear at this point Evans is on that rare tier of receivers you don't consider sitting against any matchup.
Of course, it probably should have been clear long before this. He opened up the season with 52 points over four games against the Atlanta Falcons , Cardinals, Rams, and Broncos, and then torched the Falcons for 150 yards and a pair of scores in Week 9. Evans has more than held his own against teams featuring some of the best defensive backs in the league, because the Tampa Bay Buccaneers have done a really good job moving him around the field and generating the best matchups for him. In his five remaining games, Evans will face a team in the top half of the league in Fantasy points allowed to wide receivers just once, so he has a pretty good chance to finish out right where he is; as the No. 1 receiver in Fantasy.
That was a crazy week of football and Heath Cummings is here to tell you what you should do...

It's a good time to stash running backs and receivers, but those who stream quarterbacks will...

Kelvin Benjamin's injury puts a hurt on his Fantasy value as well as Cam Newton's, but there's...
Catch up on all of the latest injury updates before Week 3 of the NFL season kicks off.

Heath Cummings talks about making the most of ownership estimates and the value of A.J. Green...

Jamey Eisenberg gives you sleepers to use for Week 3, as well as a DFS lineup to follow for...