Fantasy Football Week 13 Rankings Review: Tyreek Hill moving up, Allen Robinson moving down
Tyreek Hill's recent surge feels real. So does Allen Robinson's decline. Here are reviews of some of our experts' prominent rankings.
Week 13 Rankings: Standard | PPR
Our trio of experts -- Jamey Eisenberg, Dave Richard, and Heath Cummings -- publish their first rankings of the week every Tuesday, and Chris Towers is here to break them down for the week ahead.
1. Which Titans/Browns player (min. 75% owned) are you dropping to make room this week?
Jamey:

Isaiah Crowell

Dave: None
Heath:

Marcus Mariota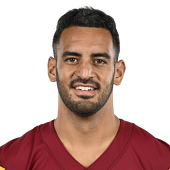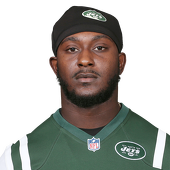 As I said Monday, dropping Mariota is a perfectly reasonable decision to make, even if it might seem crazy given how well he has played of late. If you don't want to drop Mariota -- either because you want to have him available after the upcoming bye week/Broncos gauntlet, or because you don't want someone else to have him -- that is a perfectly reasonable decision to make as well. But you almost certainly won't have much use for Mariota for at least the next two weeks, and if you can't afford the roster spot to stash him, it's not crazy to let him go at this point in the season.
Crowell is obviously a much easier decision to make than Mariota when it comes to dropping, because he's been pretty mediocre since a hot start to the season. After rushing for 394 yards and three touchdowns in the first four games, Crowell has just 211 yards and two scores in eight games since, ranking 28th among running backs in that time. At this point, Crowell is just a fringe option anyway, making him a fairly easy drop heading into his bye.
2. Who is the best Marcus Mariota replacement?
Jamey:

Colin Kaepernick

Dave: Colin Kaepernick
Heath: Colin Kaepernick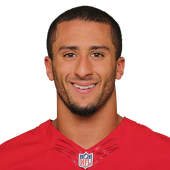 Colin Kaepernick
QB / San Francisco 49ers (Week 11 Ranks)
Jamey:
6
Dave:
7
Heath:
9
I always get a bit nervous when we're all on the same page like this, because it doesn't give us any wiggle room if we're wrong. Still, try as some might, you can't really argue against what Kaepernick has done since becoming the San Francisco 49ers ' starter. We've said plenty about him this week already, so I'll just quote myself here:
Hey, if you're going to drop Mariota, here's the guy to add. I detailed Kaepernick's virtues as a Fantasy option Sunday, so we'll just go over it briefly again: He has averaged 24.8 Fantasy points per game as a starter, with at least 23 in his last four, including a massive 38-point effort against the Dolphins in Week 12.

Maybe you think what Kaepernick is doing is unsustainable, because it relies so heavily on running the ball. However, his 373 yards over the last six games represent his most for any six-game stretch in a season in his career, and his 46 rushing attempts are the most he has had in a six-game stretch since 2012 as well. Chip Kelly has freed Kaepernick to run as much as he wants, and we all know how dynamic he is when he gets out in the open field.
3. Which typical must-start RB are you sitting?
Jamey:

Jonathan Stewart

Dave:

Todd Gurley

Heath:

Frank Gore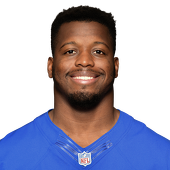 Jonathan Stewart
RB / Carolina Panthers (Week 11 Ranks)
Jamey:
28
Dave:
15
Heath:
30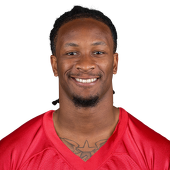 Todd Gurley
RB / Los Angeles Rams (Week 11 Ranks)
Jamey:
22
Dave:
26
Heath:
19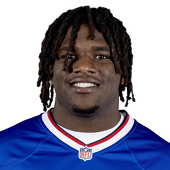 Frank Gore
RB / Indianapolis Colts (Week 11 Ranks)
Jamey:
16
Dave:
17
Heath:
25
Stewart has become one of the more touchdown dependent backs around, only scoring in double figures when he has managed to find the end zone this season. The good news is, he has done so three times in his past two games and seven times in six games since returning from injury, which has helped make him a solid Fantasy option even though he is averaging just 3.6 yards per carry in that span. However, it's always tough to bet on him finding the end zone when he has to split goal-line work with Cam Newton on an offense that hasn't been nearly as dynamic this season as it was a year ago. The matchup against the Seahawks only makes Stewart an even riskier play.
Gurley's owners have been in such a tough spot all season. He does just enough to make him hard to bench -- 76 yards and a touchdown two weeks ago, 89 all-purpose in Week 12 -- but it's more than fair to have given up on him actually turning things around and being the star we expected. There aren't enough good running backs to make him a sit across the board thanks to his solid role each week, but it's awfully hard to get excited about him coming up on a matchup where the Rams are likely to be trailing early, although it is worth noting he has salvaged a few mediocre Fantasy showings with his work in the passing game.
Gore was a pretty easy sit in Week 12 with Andrew Luck out, and it mostly worked out for Fantasy players. The Colts actually moved the ball fairly well, but Gore had just 28 yards on 15 carries, and wasn't able to get into the end zone, something that has helped save his Fantasy owners a number of times in the past. With Luck back, his chances of getting into the end zone obviously go up, but the Jets are still a tough matchup, making Gore just a marginal Fantasy option.
4. Which RB moved up the most in your rankings from last week?
Jamey:

Mark Ingram

Dave:

Matt Forte

Heath:

Jordan Howard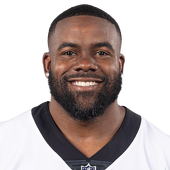 Mark Ingram
RB / New Orleans Saints (Week 11 Ranks)
Jamey:
10
Dave:
8
Heath:
13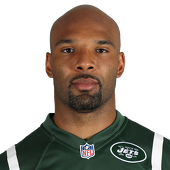 Matt Forte
RB / New York Jets (Week 11 Ranks)
Jamey:
11
Dave:
7
Heath:
15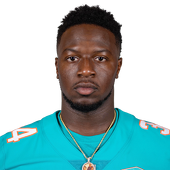 Jordan Howard
RB / Chicago Bears (Week 11 Ranks)
Jamey:
5
Dave:
9
Heath:
5
Ingram put together one of the best performances by any running back all season in Week 12, as he rushed for 146 yards and a touchdown, while adding a touchdown through the air to bring his total to 167 yards for the day. His role has fluctuated throughout the season, much to the chagrin of his Fantasy owners, especially because it remains clear how much more effective he is than Tim Hightower in pretty much every facet of the game. That he was able to torch a pretty solid Rams' defense in Week 12 is a great sign moving forward, and you should feel pretty good about relying on him both in Week 13 against the Lions and Week 14 against the Buccaneers.
Forte struggled in Week 12, just as most of us expected, however the way he struggled was something of a surprise. He couldn't get going and had just 13 rushing attempts despite the fact that the game was close throughout. Forte should see a larger role in Week 13 against the Colts, though there is always a chance the Jets will be chasing points in this one as well. Either way, this is a much better looking matchup for Forte than last week because the Colts rank 25th in Fantasy points allowed to opposing running backs, so don't be too scared off by his bad week against the Patriots.
The Jordan Howard hype train was running out of steam about five weeks ago, but we're back at full speed here, as the rookie heads into Week 13 averaging 132 yards from scrimmage over his last four games. And now he gets to go against the worst defense in the league against opposing running backs. Don't expect him to slow down this week.
5. Which WR moved down most in your rankings from last week?
Jamey:

Sterling Shepard

Dave:

Allen Robinson

Heath: Allen Robinson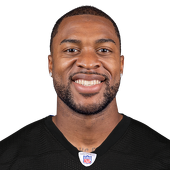 Allen Robinson
WR / Jacksonville Jaguars (Week 11 Ranks)
Jamey:
47
Dave:
41
Heath:
32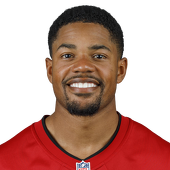 Sterling Shepard
WR / New York Giants (Week 11 Ranks)
Jamey:
43
Dave:
42
Heath:
38
If you thought you were disappointed in Allen Robinson so far this season, just wait for the next few weeks. It looked like he was finally turning his season around when he hauled in 22 passes for 253 yards and a pair of scores from Week 8 through 10, but he has come crashing back down since, with just five catches for 42 yards in the last two games. And now he has to face the Broncos, who have been the best defense in the league against opposing wide receivers this season. They got Aqib Talib back last week and held the Chiefs' wide receivers to just 88 yards, and you can't like Robinson's chances of turning things around against them. Oh, and then he has to go against Xavier Rhodes and a Vikings defense that has allowed the second-fewest Fantasy points to opposing wide receivers in Week 13. I'm so sorry.
Shepard's fall isn't quite as precipitous as Robinson's, but it's hard not to be disappointed in him after he went an entire game against the Cleveland Browns -- the Browns! -- without so much as a target. He has had a solid rookie season, especially thanks to the five touchdowns in 11 games, but Shepard also hasn't had more than 50 yards in a game since Week 3. If he couldn't turn in a big game against the Browns, it's awfully hard to trust him against a real defense, even if Pittsburgh's is by no means a world-beater.
6. Which recent waiver-wire WR are you ranking highest?
Jamey:

Tyreek Hill

Dave: Tyreek Hill
Heath: Tyreek Hill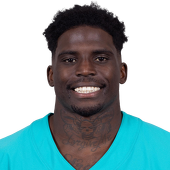 Tyreek Hill
WR / Kansas City Chiefs (Week 11 Ranks)
Jamey:
23
Dave:
24
Heath:
24
It's easy to get excited about the way Hill played in Week 12, and we clearly are. However, it looks more than a bit flukey to me. He scored 23 Fantasy points, yes, however he had one touchdown on a 3-yard rush, and another on a kickoff return, two things that hardly seem sustainable moving forward. Yes, he has big play ability in the return game, and has been a big part of the Chiefs' passing game of late with Jeremy Maclin sidelined, however, he also had just 55 yards from scrimmage in Week 12, hardly a star turn.
Hill has the ability to score every time he touches the baTyreek Hillll, and he has had plenty of opportunities over the last three weeks, which is nice to see. However, he's also averaging just 9.5 yards per reception overall, so let's not get too excited here. He's a fine option in a game in which the Chiefs will likely be chasing points, but he's also a big bust risk for someone ranked as a No. 2 wide receiver. If he has another 55-yard game, don't be surprised if he doesn't find the end zone either.
7. Who is the best streaming TE?
Jamey:

Vance McDonald

Dave: Vance McDonald
Heath:

Cameron Brate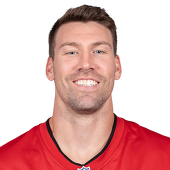 Cameron Brate
TE / Tampa Bay Buccaneers (Week 11 Ranks)
Jamey:
5
Dave:
9
Heath:
9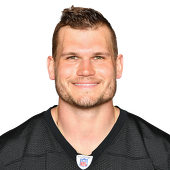 Vance McDonald
TE / San Francisco 49ers (Week 11 Ranks)
Jamey:
8
Dave:
6
Heath:
8
Brate is still owned in just 81 percent of leagues, which is about 19 percent lower than he should be. If he's out there, go get him. If not, McDonald is looking like a fine consolation prize because Kaepernick has made him a big part of the team's offense since taking over as quarterback. He has been targeted at least six times in the last five games, and is averaging 48.2 yards and 6.5 Fantasy points per game with Kaepernick as a starter. He won't blow you away most weeks, but he has a consistent role, which is all you can ask from a tight end at this point.
Injuries are a problem for Fantasy owners heading into Week 3, but there are still players...

Need help selecting a starter? Dave Richard lends his analysis and confidence to help you choose...

Struggling with who deserves the last couple of spots on your roster? Check out the stash power...
If you need to make a trade, you also need to know how to value your assets. That's what this...

Got questions about our expert rankings for Week 3? Here are the key takeaways you need to...

DFS pro Mike McClure says Kareem Hunt should be nowhere near your DraftKings and FanDuel l...