Fantasy Football Week 6 Believe It or Not: Steelers sunk without Ben Roethlisberger?
Quarterback is the most important position on the team. Heath Cummings discusses the Fantasy value of the Pittsburgh Steelers after losing Ben Roethlisberger.
• 6 min read
We all know how important the quarterback is to an NFL team. We've seen the Cleveland Browns wallow through a decade of incompetence and a revolving door at the position.
So with news that Ben Roethlisberger will be out for at least one game and maybe much more, there's a whole lot of anxiety going on with Antonio Brown owners and anyone who has a piece of the Steelers offense.
But that wasn't the only story in Week 6.
The story of Wally Pipp is known all too well and probably told all too often. Sure, average players lose their jobs because of injuries, but it's extremely rare for it to happen to a superstar. So rare, that I generally refuse to believe it's happening even when it's becoming pretty clear to everyone else.
Week 6 was the week of reckoning for that personal blind spot as a pair of players we'd considered nothing more than place-holders solidified their grip on starting roles.
Now we have to decide whether we truly believe it will last the rest of the season. Let's dive in.
The Pittsburgh Steelers all take a major hit without Ben Roethlisberger .
Steelers quarterback Ben Roethlisberger has a torn meniscus in left knee and will have surgery Monday morning. No timetable for his return.

— Ron Cook (@RonCookPG) October 17, 2016
As if the embarrassing loss against the Miami Dolphins wasn't bad enough, it sure sounds like the Steelers may have just lost Roethlisberger for at least the next few weeks. This is nothing but bad news for a team that employs Landry Jones as its backup quarterback.
Jones played one full game in 2015 and threw for 209 yards, one touchdown and two interceptions against the Kansas City Chiefs . This is a fourth-round pick who has been in the league for four years and there's nothing to suggest he has the pedigree to sustain the elite production we've come to expect from the Steelers.
Antonio Brown falls to the second tier of No. 1 wide receivers at the very least. Sammie Coates , like so many passes thrown his way, becomes borderline droppable. Jesse James loses all of his appeal. Even Le'Veon Bell takes a small hit due to the fact this offense won't have nearly the same touchdown potential.
Verdict: Believe it. The only real question is how long the Steelers will have to be without their quarterback. I'm not a doctor, but when I have injury questions I usually turn to one.
Jene Bramel of Footballguys does an excellent job with injury news and he speculated that it could be anything as small as a one-game absence and anything as large as an injury that costs Roethlisberger the rest of the season. My understanding is we may not have a timetable until the procedure is actually done.
At any rate, we're downgrading all of our Steelers for Week 7 against the New England Patriots and we're crossing our fingers for their value over the rest of the season. I'm still starting Bell and Brown everywhere. After all, in that lone Jones start last year Brown still topped 100 yards. I'm holding Coates until I see exactly how long-term this injury is, but James was a streaming tight end at best, so you can find someone else for Week 7.
We've seen backups like Dak Prescott and Jimmy Garoppolo perform admirably already this season and Jones may surprise us, but I wouldn't expect anything like what we saw from the Steelers for the first five weeks of the season.
Dak Prescott is the Dallas Cowboys starting QB for the rest of 2016 and a starting Fantasy QB.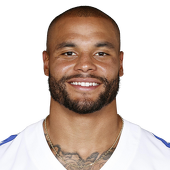 Dak Prescott
QB / Dallas Cowboys (2016 stats)
CMP%:
68.7
YDS:
1,486
TD:
7
INT:
1
The Cowboys just went into Lambeau Field and dismantled the Green Bay Packers on the back of their rookie quarterback and running back. Prescott did throw his first interception of the season but he also threw three touchdowns and now has a 103.9 quarterback rating, averaging more than 8.2 yards per attempt.
For the most part the Cowboys haven't asked for much from their rookie quarterback, but he's delivering everything they need. Both Brett Favre and Troy Aikman said on the broadcast the team should stick with the rookie even after Tony Romo is healthy, and at this point, I don't know how you would argue with them. Not only that, but you should stick with him as your starter in Fantasy.
Verdict: Don't believe it. Personally, I don't see any reason the Cowboys wouldn't go back to Romo as soon as he's ready to play. Prescott has done a phenomenal job of leading the Cowboys to a 5-1 record, but he's no Romo. The very argument for Prescott, that the Cowboys don't need that much from their quarterback, is an argument for Romo.
That being said, even if Prescott is named the starter I wouldn't trust him each week as your No. 1 quarterback. The problem is that you must be extremely efficient to produce Fantasy stats in this offense as a quarterback. Most weeks, Prescott hasn't been that. This was only his second game with multiple passing touchdowns and his first game with three total. He's only thrown for more than 250 yards once.
That's not a knock on Prescott, it's just the reality of being in a slow-paced, run-first offense. He's a remarkable story that Cowboys fans should adore. He should also be a backup quarterback when Romo is healthy and a streamer at best on your Fantasy team.
Spencer Ware is still the No. 1 RB in Kansas City.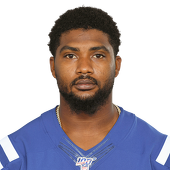 Spencer Ware
RB / Kansas City Chiefs (Week 6 at Raiders)
ATT:
24
YDS:
131
TD:
1
FPTS:
22
Boy, have I been wrong on this one. I thought Charles would be ready for the start of the season. Wrong. I thought Charles would make an impact against the Steelers in Week 4. Wrong. Finally, I thought he'd get at least a 50/50 split on Sunday against the Oakland Raiders . Way wrong.
The Chiefs have been extremely cautious with their star running back and at this point it's hard to believe they'll ever go back to him full time. In Week 6, Ware saw more carries (24 to 9) and was far more efficient with 163 total yards. As of now you have to assume Ware is the No. 1 RB in Kansas City and Charles is the most decorated change-of-pace back we've ever seen.
Verdict: Believe it -- at least for now. These were unique circumstances with a game that was under control for most of the second half on a terrible field in even worse conditions. Charles saw his final carry with 4:15 to go in the 3rd quarter as the team allowed the more powerful Ware to ice the game away.
All that being said, if Ware is the guy who ices game and more likely to get work in the red zone, he's probably a starting back in Fantasy for the foreseeable future. I know in some leagues he was dropped with Charles' return. He should be scooped back up immediately.
For the Charles owners, I wouldn't panic yet. He's still the most efficient back in NFL history and that efficiency should be helped by a decrease in workload. He'll remain a borderline No. 2 RB until his workload increases.
If you dropped Golden Tate you'd better scramble to pick him back up.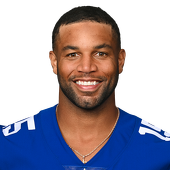 Golden Tate
WR / Detroit Lions (Week 6 vs. Rams)
TAR:
10
REC:
8
YDS:
165
TD:
1
FPTS:
22
I tried to tell you guys to have faith in Jim Bob Cooter.
OK, yes that was two weeks ago and I was ready to drop Tate as well. But he's back!
The Detroit Lions wide out took advantage of Theo Riddick 's absence and usurped Marvin Jones as the team's No. 1 wide receiver in one fell swoop. Tate is must-own once again and should probably be in your starting lineup Week 7.
Verdict: Believe it. Almost all of it. I don't believe Tate is the No. 1 for the Lions, but it's obvious he's back in Matthew Stafford's good graces. This is a team that cannot run the ball and needs all the help it can get in terms of offensive weaponry. I would feel confident starting Tate as a flex in PPR leagues moving forward. Let's just hope there isn't another major shift coming in this passing game.
Heath Cummings talks about making the most of ownership estimates and the value of A.J. Green...

Jamey Eisenberg gives you sleepers to use for Week 3, as well as a DFS lineup to follow for...

Got a tough decision to make with your lineup for Week 3? Use Dave Richard's Lineup Cheat Sheet...
Our experts do the rankings so you don't have to. Here are their top plays for each position,...

Your team hasn't performed the way you hoped it would so far. That's okay, because in Week...

Proven computer model says bench Drew Brees and start Jared Cook this week