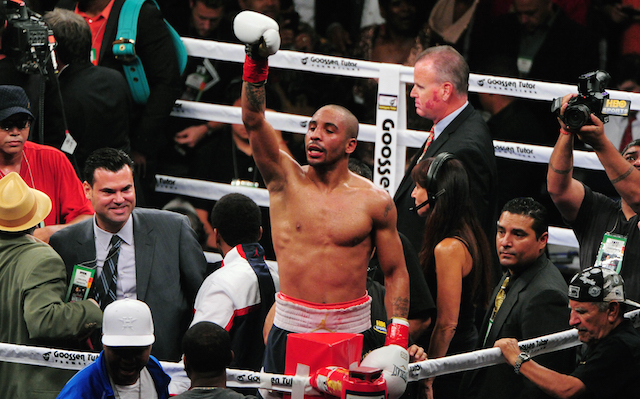 Andre Ward recently made the move from super middleweight to light heavyweight and in doing so, shut the door on a potential matchup with Gennady "GGG" Golovkin, according to Ward. 
There were many that hoped the hard-hitting boxers would meet in the ring, especially should Canelo Alvarez continue to avoid Golovkin, but Ward says that the time for that meeting has passed. 
"If two guys want to fight, you go through the process to make the fight, you call my people, I call your people," said Ward to The Shadow League. "We did that. We made him an offer to fight, he refused to fight. He turned it down and I wish him nothing but the best. But me going up in weight changes the landscape. It's just not going to work."
According to Ward, Golovkin, who he referred to as "Little G," and his camp turned down the opportunity to make a fight happen with Ward when he was still a super middleweight fighting at 168 pounds. Now, with Ward at 175 and Golovkin at 160, the difference in weight is too big to have the two come together even at a catchweight. 
"I'm too big and even if he came up to super middleweight, I just don't see that fight happening," said Ward. "And its unfortunate because that would have been a tremendous fight for the fans and everyone wanted to see it. But he didn't want to step up and take the fight."
Ward is right in saying that it's unfortunate that we never got to see Golovkin and Ward fight, but the reasons for not doing so now are understandable. This is a very different view of Golovkin than what we've seen recently as he's been adamant about making a fight happen with Canelo. However, the optics are different. Against Ward, Golovkin would have been the smaller fighter, whereas against Alvarez he'll be considerably bigger. 
This is a blow to all those that hope to see Golovkin fight the best fighters in the world, but hopefully a matchup with Canelo is still on the horizon.