Canada's Olympic hockey bedrooms are cramped
This isn't the NHL anymore. Canada's bedrooms at the Sochi Olympics are far from luxurious. The toilet paper situation also isn't ideal.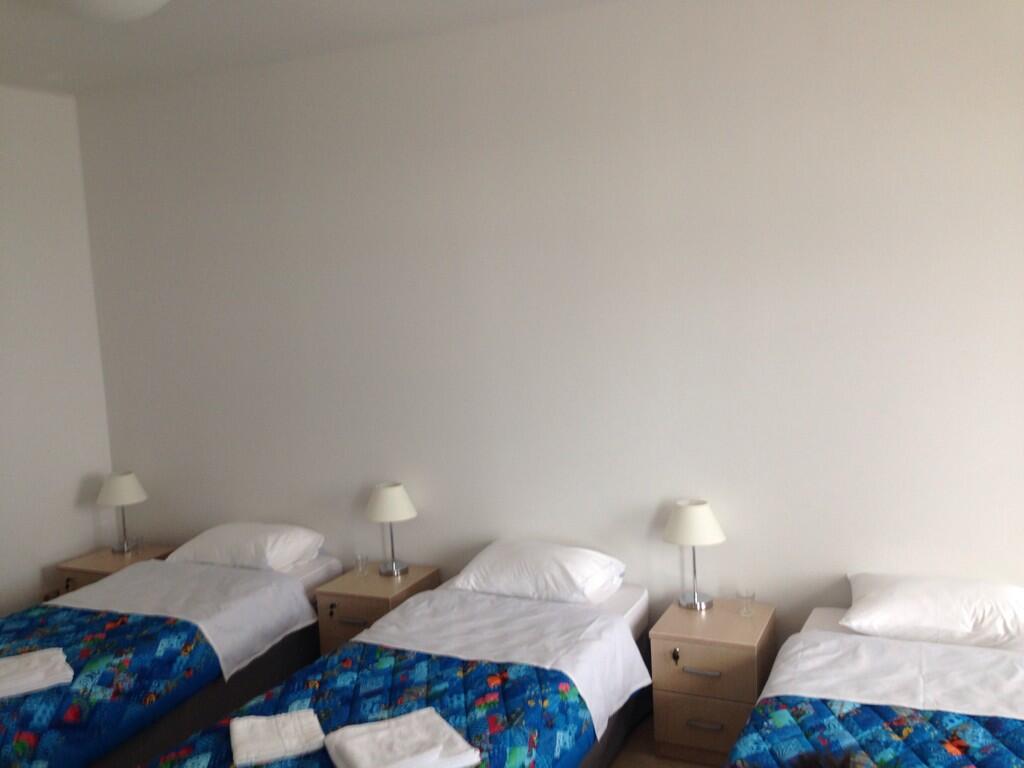 The Olympic Village looks like an adult version of a sleep-away camp. Canadian hockey reporter Stephen Whyno snapped a photo of the sleeping quarters for Canada's hockey team, and they look rather cramped.
The room features three twin beds within a couple feet of each other with nightstands and a lamp. That's it.
The beds appear like they'd be too short for many Olympic hockey players. That's a far cry from the luxurious hotels the NHL's stars are used to staying in.
At least from the wider angle, it doesn't look like Zdeno Chara will hit his head on these lofty ceilings.
Another hockey journalist, Greg Wyshynski tweeted a photo of the toilet paper situation in Sochi. It doesn't seem very sanitary.
People have asked me what surprised me the most here in Sochi. It's this. Without question ... it's ... THIS. pic.twitter.com/1jj05FNdCP

— Greg Wyshynski (@wyshynski) February 4, 2014
Dale Earnhardt Jr. is preparing to take his final ride while four other drivers compete for...

Patrick says she will run in the Daytona 500 and Indianapolis 500 next year

The threat of a ban has loomed for Russia as its doping scandal continues
'You knew some guys had a propensity to smoke a little bit' in the NBA, says Raja Bell

NASCAR's most popular driver will hit the track for one final race at Homestead on Sunday

Caroline Ouellette and Julie Chu went from rivals on the ice to partners off of it