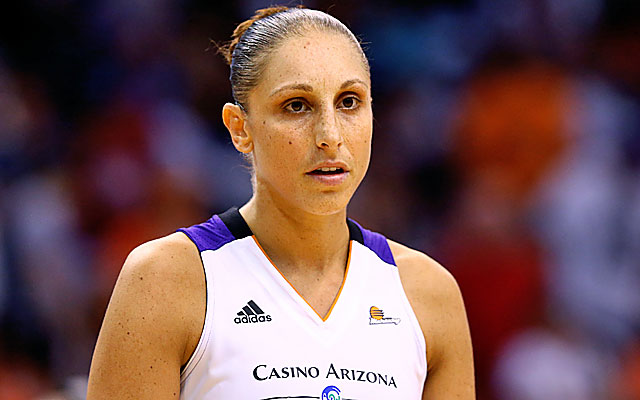 WNBA superstar Diana Taurasi is finally getting some time off. The 33-year-old is going to have a full offseason for the first time in over a decade. That's because her overseas club is paying for her WNBA salary this season and then some. Taurasi makes just $107,000 in the U.S., but makes nearly 15 times that playing for UMMC Ekaterinburg, with a salary of nearly $1.5 million in Russia.
"It was the perfect mix of timing and making sure I was in control of my career," Taurasi told espnW Tuesday. "Since 2004, when I started professional basketball, it has been a cycle -- a cycle that I have enjoyed so much. With my team in Russia, a conversation began about making sure I'm at an elite level for a long time with them. I put everything on the table and weighed all my options and made the best decision."
Taurasi, who has won Olympic gold medals with the U.S. in 2004, 2008 and 2012, knows how highly valued she is to her international club.
"I'm really lucky to even have these options. It speaks volumes on how UMMC values our relationship and vice versa. For 10 years, I have never had any significant time off."
She intends to return to the Mercury in 2016.
"I will enjoy life with my family," Taurasi said. "I will work to better myself on the court and actually have an offseason program to make sure I stay where I need to be. If there is one thing women basketball players rarely get to do is make sure they can improve on their weaknesses because of the year-round grind."