George Foreman: Mayweather is better than Muhammad Ali
George Foreman told TMZ on Friday that Floyd Mayweather Jr. is a better boxer than Muhammad Ali.
• 1 min read
Floyd Mayweather Jr. thinks he's a better boxer than Muhammad Ali ever was, and he's no longer the only one who holds that belief. According to George Foreman, Mayweather isn't just being boastful, he's telling it how it is.
Earlier this week, Mayweather told Stephen A. Smith that "No one can ever brainwash me to make me believe that Sugar Ray Robinson and Muhammad Ali was better than me."
Speaking with TMZ on Friday, Foreman agreed with Mayweather. While there's no doubt many will take issue with Foreman's opinion, his belief holds some weight considering he once stepped into the ring with Ali.
"Pound for pound," Foreman said, "Floyd is better than me and Muhammad Ali ever were."
Foreman, who racked up 76 wins and only five losses in his boxing career, believes that Mayweather's competition is better than the foes he and Ali faced during their careers.
"This is a better generation by far," Foreman said. "They're smarter, they're stronger, they're overall just better fighters."
Foreman continued along those same lines, saying that "boxing is on a different level. This is an amazing generation."
Despite his belief that Mayweather is better than Ali, Foreman doesn't think Mayweather will survive Manny Pacquiao next weekend. He's rooting for Mayweather, and he thinks Mayweather is the more talented fighter, but he doesn't see a win in Mayweather's future.
Instead, he envisions Pacquiao winning the early rounds of the fight before holding on for the win.
"Mayweather is the superior talent, but the best guy doesn't always win," Foreman said. "Floyd's going to have his guard down."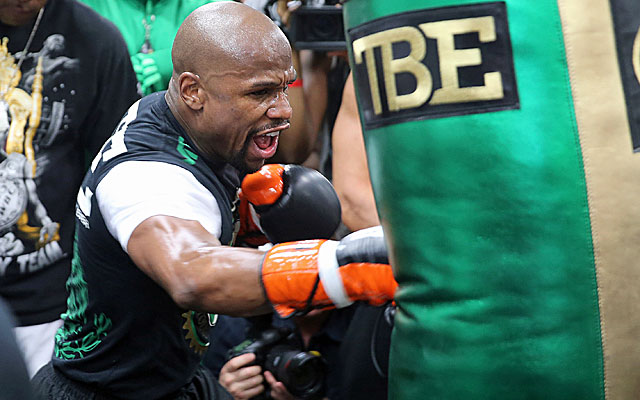 With a 16-9 win, Irish Rugby takes its first home victory over the All Blacks in 31 all-time...

The 39-year-old assistant and 18-year-old gymnast were caught in an apartment complex parking...

Five Maryland teens are charged with attacking four teammates in the school's locker room
Jonah Keri breaks down the midterm Election Day with Daily Beast political writer Sam Stei...

Anthony Butler and Jessie Rix have one of the best stories of this year's NYC Marathon

News, notes and final results from Saturday's action at Churchill Downs