Heavyweight boxer Ken Norton Sr. dies at 70
Ken Norton Sr., who broke Muhammad Ali's jaw and defeated him in a 1973 bout, died at 70 on Wednesday in Arizona.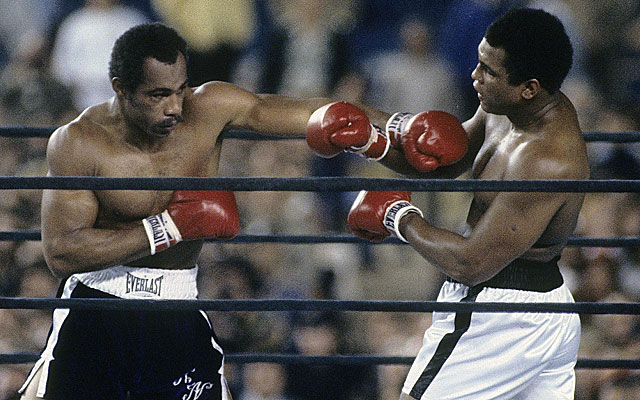 Former heavyweight boxing champion Ken Norton Sr. has died at 70, according to his son. 
Norton, who had battled various ailments for the past several years, died on Wednesday night in a hospital in Arizona where he had been rehabbing since undergoing a stroke last year. 
A previously unheralded Norton famously beat Muhammad Ali in 1973 in San Diego, breaking his jaw in the process. It was just the second defeat of Ali's career. 
"Ali thought it would be an easy fight," Gene Kilroy, Ali's former business manager said. "But Norton was unorthodox. Instead of jabbing from above like most fighters he would put his hands down and jab up at Ali."
According to Kilroy, Norton visited Ali in the hospital following the first of what would eventually be three fights. Ali said he never wanted to fight him again, but didn't hold on that promise. 
Norton narrowly lost to Ali later that year at the Inglewood Forum in California in the re-match, and then Ali won again in another controversial decision in 1976 at Yankee Stadium to keep his heavyweight title.  
Norton, the 1978 WBC champion, lost in his first title defense after an epic, 15-round bout vs. Larry Holmes in June of 1978. It's considered one of the greatest fights of all-time. 
Norton finished his career 42-7-1, including 33 knockouts. He retired in 1981 following a first-round loss to Gerry Cooney at Madison Square Garden and then went on to appear in several movies.
One of his sons, Ken Norton Jr., was a star linebacker in the NFL and is now a coach for the Seattle Seahawks. 
How to watch the Professional Rodeo Cowboys Association's 2017 National Finals Rodeo event

John John Florence and Gabriel Medina will look to catch the wave to a championship

Froome was found to have double the legal limit of an asthma drug in a September doping te...
Flanagan, after winning the New York City Marathon, is out to win her 'hometown race'

It's probably better to just buy your shoes online these days