How to enjoy and watch the best of Super Bowl Sunday
Super Bowl Sunday is more than just a football game. Here's a breakdown of everything you should be watching on TV and online.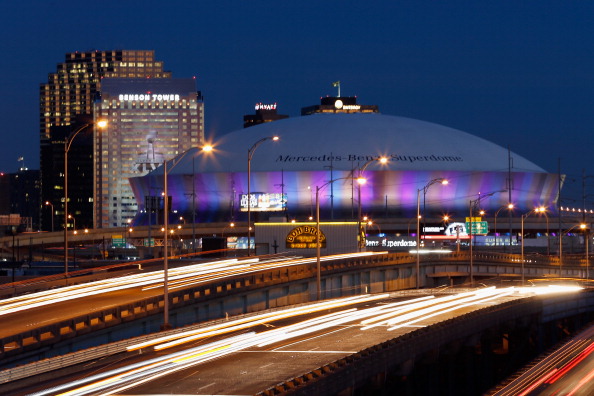 From the Puppy Bowl to the most ridiculous prop bets to the memorable advertisements, Super Bowl Sunday has become so much more than a football game. Here's your comprehensive guide to the most talked-about day in sports:
CBS coverage of the game picks up at 11 a.m. ET with Road to the Super Bowl, an NFL Films production that details how San Francisco and Baltimore landed in the Super Bowl.
Following that special, Wynton Marsalis will take you on a tour of New Orleans at noon, and Phil Simms runs down his "All-Iron Team" at 1 p.m. on CBS.
The Super Bowl Today kicks off at 2 p.m. on CBS featuring Greg Gumbel, James Brown, Dan Marino, Boomer Esiason, Shannon Sharpe and Bill Cowher. During the show, CBS Evening News host Scott Pelley will interview President Barack Obama at 4:30 p.m. ET from the White House.
Hours of football coverage not your thing? Animal Planet has your alternative. Starting at 3 p.m. ET, Puppy Bowl IX hits the airwaves. Puppies, the "Ultra Slow-Motion Cute Cam," and hedgehog cheerleaders ... what's not to like?
The real fun starts at 6 p.m. ET on CBS with the Super Bowl Kick Off Show.
Students from Sandy Hook Elementary School will sing God Bless America with national anthem singer Alicia Keys.
Vegas thinks Keys will take an unprecedented amount of time to sing the national anthem. The over/under on her anthem stands at 2:10, but even Whitney Houston's famous rendition checks in under two minutes. During the national anthem, you'll be able to watch it in sign language using our Super Bowl Video Player.
CBSSports.com's online live streaming experience is state-of-the-art with a variety of camera angles, live stats and Twitter streams.
While watching online, you'll have DVR capabilities. Rewind to see the critical plays or hit pause if you need to grab another plate of wings.
If you choose to watch the game online, you'll be able to choose between multiple angles.
The main camera will broadcast what television viewers see.
The Fan Choice camera will allow you to vote on the camera you want to see.
The All-22 angle is where you, the viewer, get to play the role of NFL expert. This shot will come from above the field and show all 22 players at once. You'll be able to see how every play develops.
Love when the Harbaughs blow up? The sideline cam will capture those moments.
In addition to the multitude of camera angles, online viewers will have access to in-depth live stats.
We'll also be tracking your favorite celebrities on Twitter. When a big play happens, you'll know how celebs like MC Hammer, Michael Phelps and more are reacting. We'll also include tweets from the top football journalists from around the country to add expert commentary.
In addition to the Twitter streams, the video player will have a Twitter chatter tracker to monitor whether the game breaks any Twitter volume records.
If football isn't your thing and you watch the Super Bowl for the commercials, you'll be able to watch all the commercials over and over again in our video player.
Here are a few Super Bowl ad highlights this year:
Budweiser has a handful of ads, including the coveted A1 ad, which will be the first commercial to air after the game starts.
Doritos will air two user-created ads. Fans can vote on their favorite ads on their Facebook page. 
You can't escape PSY. He'll sing a new version of Gangnam Style for Wonderful Pistachios.
Celebs Kate Upton, The Rock and Kaley Cuoco will make their Super Bowl commercial debuts.
Jared is back. The Subway spokesman is back for the company's first Super Bowl ad since 2005.
Chrysler returns with another ad, but few details have been released. No word if it's Clint Eastwood scaring you into making the country better again.
Bar Refaeli will kiss a nerd for GoDaddy.com.
Beyonce will rock the halftime show on CBS. But will Jay-Z show up on stage? Vegas odds suggest he likely won't perform with Beyonce. You'll be able to watch the halftime show live online as well.
Following the game, hold onto the last bit of football by turning to the CBS Sports Network for the network's first ever Super Bowl postgame show. It will feature the same Super Bowl Today cast.
The Richard Childress team went all out after their win on Sunday

Wallace is a jumble of emotions after finishing second in his first Daytona 500

Danica got in some beach time with her famous boyfriend before Sunday's big race
Junior reflects on the legacy of his father at Daytona at an emotional pre-race press conf...

Dillon won the race while driving the famed No. 3 car originally driven by Dale Earhardt S...

Dillon, along with Darrell 'Bubba' Wallace, had two of the best runs at The Great American...