LOOK: Caroline Wozniacki's hair got tangled up in her racket
Caroline Wozniacki had a serious hair malfunction on Wednesday.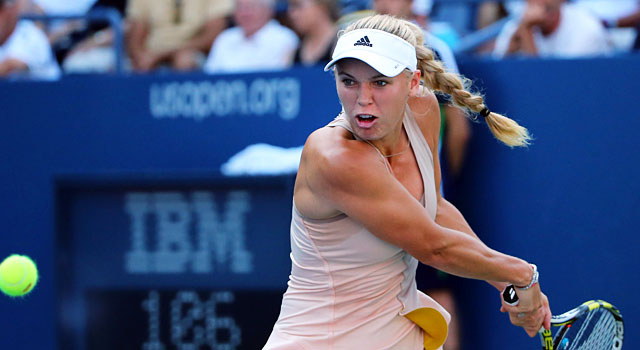 Ahh, the dangers of long hair. Recently single Caroline Wozniacki is still sporting her long-her-don't-care look at the US Open, and on Wedesday during her second round match, that hair proved extremely perilous. 
Her braid got tangled up with her racket, severely hampering her ability to return this shot from Alaiksandra Sasnovich. You gotta commend the effort, though. 
"I was like, okay, which way is it tangled? ... I was like, maybe if I pull it, it will untangle itself. But it just didn't happen," she said. "I just laughed [when I saw the replay]. We women keep it interesting." She dug deep and overcame the hair malfunction to win in straight sets. 
(H/T @cjzero)
Rowdy swept all three stages en route to his eighth NASCAR National Series victory of the...

NASCAR drivers had some fun with Kenny Wallace after he posted a 'crazy story' to his Twitter...

Martin Truex Jr. could clinch the NASCAR Cup Series regular-season title Saturday night
With three races to go, 13 drivers have secured a chance at a Monster Energy NASCAR Cup Series...

Wooldridge, who won gold for Australia in 2004 in Athens, took his own life

Kevin Plank is attempting to distance the sportswear giant from Trump's administration