Nike shies away from red, blue in USWNT home uniform unveiling
US Soccer will be dressed more like a club and less like a international side during the 2015 Women's World Cup in Canada.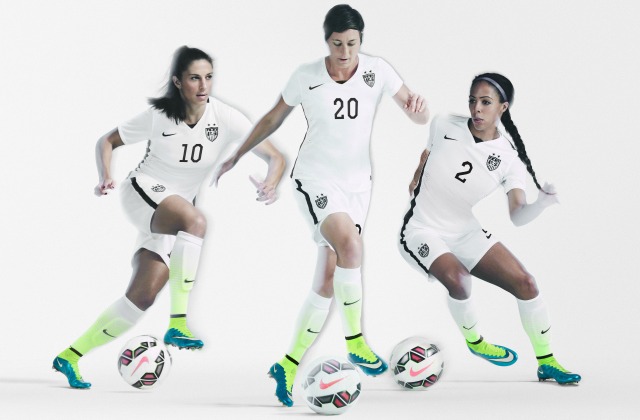 Nike unveiled an uncharacteristic home uniform on Wednesday for the US women's soccer team that will be worn during the 2015 World Cup in Canada.
With the away kits already several shades of blue, Nike shied away from the traditional red-white-blue scheme for the United States' standard home look.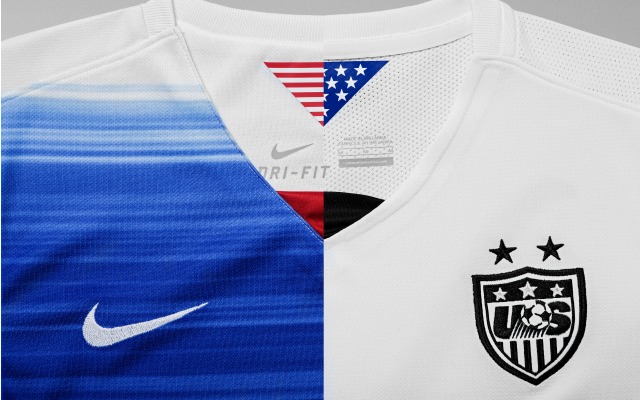 Instead, the manufacturing company dressed them more like a club team and less like an international team that has won two World Cups (1991, 1999). Sure they look clean with a black stripe down the sides, but check out the volt yellow socks that have nothing do with the American flag, and everything to do with Nike's newest soccer cleats.
Teams that never let up once, never have to think twice. #NoMaybes pic.twitter.com/dHSQnv5oZJ

— Nike Soccer (@nikesoccer) April 22, 2015
Gross.
I understand that American soccer has little tradition, but it's clear that Nike wants no part in setting a foundation for US Soccer by giving them traditional look. The only other intriguing thing worth pointing out is that these uniforms -- with the two-star crest -- will be available for men at retail stores.
Jody Demling hit the superfecta in January's Pegasus World Cup

Richard Eng just nailed the 1-2 finish in the Belmont Stakes

Horse racing insider Richard Eng has revealed his picks for the 2019 Fleur de Lis Handicap
Everything you need to know to catch the second annual MLR title clash

The one-mile track at Santa Anita Park underwent extensive testing earlier this year

Takuma Sato hurt his chances at a victory more than he hurt Chris Welch