Serena blasts Sharapova, to face Muguruza in Wimbledon final
Serena Williams is one win away from completing the Serena Slam.
• 2 min read
Maria Sharapova's day began with three double faults in her first game against Serena Williams. Her day ended with two overpowering serves from Williams that Sharapova didn't come close to returning.
Thursday's semifinal match really couldn't have gone any worse for Sharapova and it couldn't have gone any better for Williams. With a spot in the Wimbledon finals at stake, No. 1 Williams thumped No. 4 Sharapova in straight sets (6-2, 6-4) for her 17th straight win over Sharapova.
Now, with some history at stake, Williams will face No. 20 Garbine Muguruza, who beat Agnieszka Radwanska 6-2, 3-6, 6-3. If Williams beats Muguruza, she'll own six Wimbledon titles, she'll have completed three-fourths of a calendar slam, and she'll hold 21 grand slam titles. And if she wins, she'll have won her fourth consecutive grand slam title.
Williams will have her shot against Muguruza because of her commanding performance on Thursday. Against Sharapova, Williams accounted for 13 aces and 29 winners. It's also a rematch for Williams, who was upset by Muguruza in the second round of the 2014 French Open.
The first game of the match saw Williams break Sharapova -- thanks to those three double faults. She then cruised through the first set, landing 12 winners compared to Sharapova's four. In the second set, Sharapova briefly kept up with Williams. Ultimately, Williams found a way to break Sharapova once and that was all she needed.
"When she stepped up her game, I was able to step up mine as well," Williams said after the match.
Though Sharapova made her work for it, Williams closed out the second set and the match. Throughout the entire match, Williams didn't surrender a single break-point opportunity.
Williams has now won 27 consecutive matches in majors. If she extends that streak to 28, she'll complete the Serena Slam.
In the first semi, the first set belonged to Muguruza, as she connected on 12 winners. After Muguruza took the first set by a comfortable margin, Radwanska's run seemed to be at its end.

The start of the second set didn't offer much hope for Radwanska, as she quickly fell into a two-game hole. Then, the comeback.

Radwanska blazed past Muguruza in the second set, winning five games in a row to take the set, 6-3. In that second set, Radwanska only committed two unforced errors.

After the match, Muguruza admitted that nerves played a factor during that set.

But after Radwanska won the first game of the final set -- her sixth straight game -- Muguruza fought back. She immediately ended Radwanska's game streak and eventually surged ahead, 4-2. And, at 5-3, she had her chance to close out the match.

The pressure apparently didn't get to Muguruza. She served out the match and now has a chance to win her first major tournament.

"I don't have words to explain it," she said after the match. "I worked all my life to achieve this moment."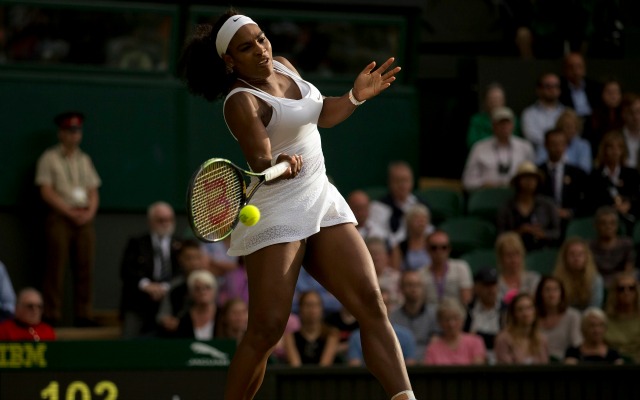 Can Ed Oliver and Houston go on the road to get back-to-back wins over Power Five opponent...

Hank Goldberg won big at the Kentucky Derby, Preakness and Belmont

Sure, it wasn't fast, but not many people could keep their form so intact
Tough Mudder wants you. Here's how you can apply to test the newest obstacles

The 'Promise Run' is run by over 60 people in teams

Everything you need to know to tune into 'The Northwest's Biggest Rodeo' this weekend