US Open Flashbacks: 2010s
The final video of a series, we look at the great moments from the US Open during the 2010s.
by

Eye on Sports staff

• 1 min read
Since the Open era began in 1968, the US Open has provided many great memories from Arthur Ashe to Serena Williams.
As we count down the days to the start of the tournament on Aug. 25, CBS Sports provides US Open flashbacks by decade.
Here is a look at the great moments from the 2010s:
2011: Novak Djokovic beats Roger Federer in the semifinals in a memorable match. Djokovic saves two match points and eventually advanced to the finals where he won the US Open.
2011: Samantha Stosur pulled off a huge upset of Serena Williams in the women's championship, in a match where Serena had a mild tirade after being called for a violation.
2012: In the first women's three-set final in 17 years, Serena Williams defeated Victoria Azarenka.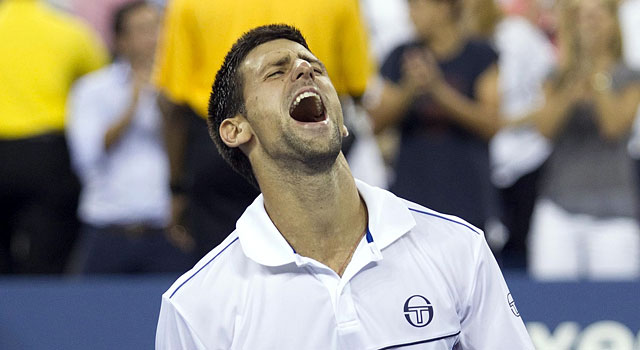 CBS Sports Network will begin coverage of US Open qualifying from Aug 19-22. CBS and CBSSports.com will broadcast and stream the US Open live on Saturday, Aug. 30, while also showing the men's and women's semifinals and finals from Sept. 5-8.
Let the truth set you free, sir

The poor kid never even saw it coming

The burglars that Childress fired at were carrying military-grade weapons on them, the cops...
'Kong Infinity' and 'Happy Ending' headline two additions to the ultimate endurance course...

Nik Kayler's body has been found after going missing last week during a fishing tournament

Florida officials are still searching for Nik Kayler after his boat didn't show up