Greg Norman on Tiger Woods: 'Your body broke down for a reason'
Greg Norman knows better than most what it takes to upkeep a body on the PGA Tour. That's why his Tiger Woods take is a good one.
Tiger Woods is old. Not in people years, of course. He's only 40. But in golf years, he's ancient. He's been beating balls since he was barely taller than a sawed-off wedge, and all of that takes a toll.
Greg Norman commented on this recently. 
"I can only speak of personal experience," Norman told TC Palm. "It's very difficult for your body to trust what you did before with such freedom. You compromise. You make a slight adjustment to your swing. Your body broke down for a reason. Under pressure, it exposes you. Do I think Tiger will come back and play? Yes, I do. Do I think he's going to come back and win like he did in his 20s? Absolutely not."
I would agree. Those massive, wild swings add up. So do thousands of hours on the driving range. Nobody thinks Woods is going to be doing this again.
And heck, that's part of the reason we're in the situation we're in currently with Woods committing several false starts over the last half decade. Norman, who played regularly until he was 47, summed it up well talking about his own career.
"I miss playing, but I don't miss the aches and pains the next morning from hitting golf balls," he told the TC Palm. "I don't have those anymore. I was a realist. I knew my body would get to a certain age where I couldn't do this anymore."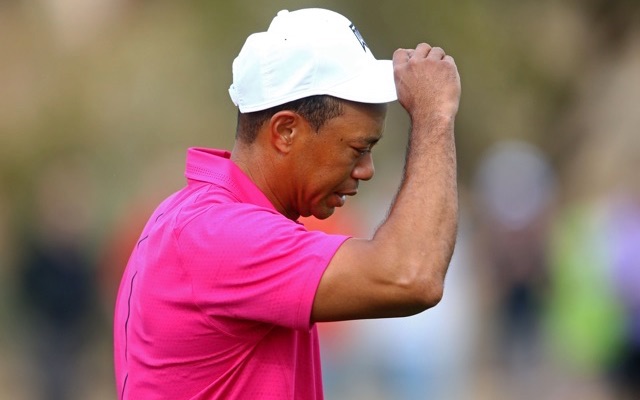 SportsLine simulated the 2019 Charles Schwab Challenge 10,000 times and came up with some...

Manufactured or not, Koepka found a way to win another of the biggest events in golf

In taking the title at Bethpage Black, Brooks Koepka will receive nearly $2 million in win...
Koepka won his second straight PGA Championship and fourth major overall in his last eight...

Watch the best golfers in the world tee off in Round 4 action at Bethpage Black

How to watch every single moment of the 101th PGA Championship on TV or streaming live onl...