Here is the coolest photo of Tiger Woods you'll see all week
Here is a infrared camera shot of Tiger Woods on Saturday at the U.S. Open.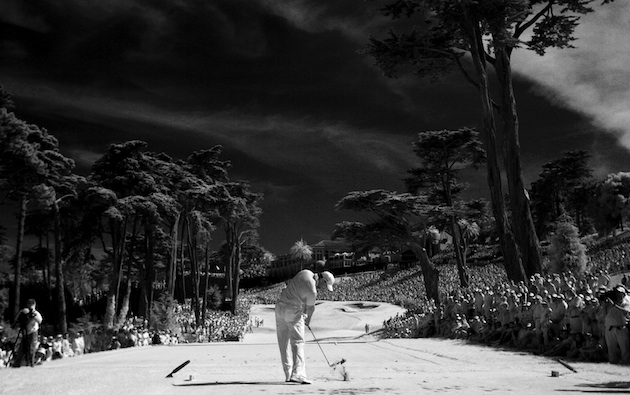 Tiger Woods hits a tee shot on the par-3 8th hole on Saturday at Olympic Club. (Getty Images)
Honestly, no words needed. Tiger Woods, U.S. Open, an infrared camera and one of the cooler pictures of the biggest name in the game you'll ever see. 
The POTUS is getting a round in on Friday with two No. 1 players in the world

Big Cats odds are dropping as good news continues to come out of his camp

You won't be able to stop watching this video of a golfer hitting a low drive with a putte...
All the aces and hole-outs over the years have been pretty amazing

From one former No. 1 player in the world who has struggled with injuries to another

Two of the top players in the world are headed down under this week