Justin Timberlake will not be a part of the Shriners Hospital Open in 2013
The Las Vegas event will split ties with Justin Timberlake after this event wraps on Sunday.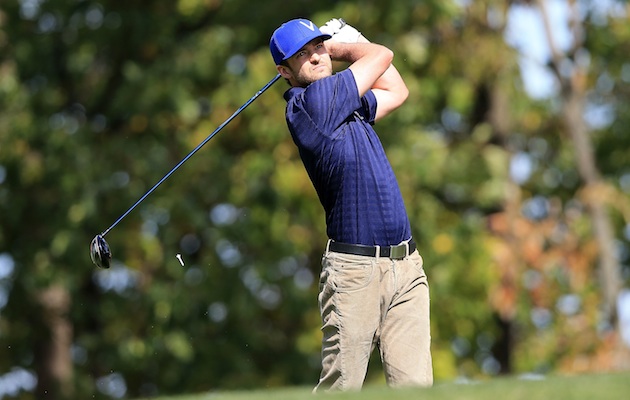 Justin Timberlake has been the title sponsor of this event since 2008. (Getty Images)
Back in 2008, the PGA Tour announced that the previously named Frys.com Open benefiting Shriners Hospitals for Children golf event would be getting its sexy back.
Yes, Justin Timberlake was introduced as one of the partners of the Las Vegas PGA Tour event and it seemed the two would be together until the end of time, but word is that Timberlake and the Shriners will be parting ways at the end of this week's stop. 
The idea of having Timberlake as a partner with the Shriners was to put the golf tournament more on the map, but what goes around comes back around, and the event decided to split ways and go in another direction. 
Via the Las Vegas Review-Journal …
"We're a world-class organization," Tournament chairman Raoul Frevel said. "At the time we got involved with golf, we were told by the Tour we needed a big name, and that's how our relationship with Justin came about.

"Justin's a wonderful person. But we tried everything we could to get him more involved with our kids and the hospitals. But it seemed that when the TV cameras weren't on, he disappeared."
Where is the love, you're probably asking, but it seems like the smart move by the Shriners because in 2014 this event will be part of the FedEx Cup playoff series and won't necessarily need a bunch of star power to get the recognition. 
But for now, the relationship between Timberlake and the Shriners is dead and gone. Cry me a river, indeed. 
The Spaniard captures another piece of hardware during an all-time season

The man who ended on his bag in 2017 will apparently begin on it next year

This snowboarding ball flip and drive is simply spectacular
The Ulsterman is starting to put his 2018 schedule together

Golf -- as athletic as it gets

In an era when sponsors have sometimes been tough to come by, the PGA Tour scored big with...