LOOK: Pro golfer uses minus 140 degree cryo tub to help repair knee
Padraig Harrington had knee surgery recently. This cryo tub is helping him recover. It looks insane.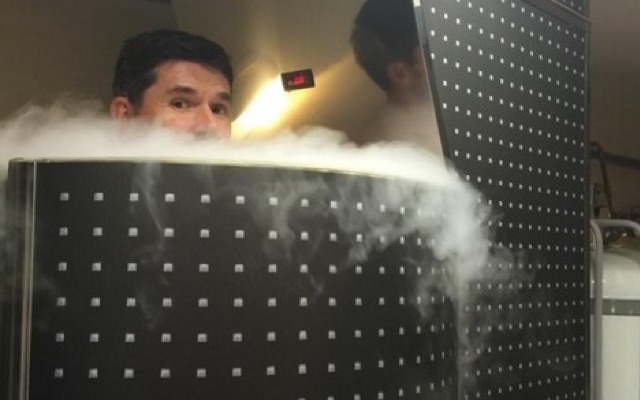 Pro athletes have proven that they will do anything to get back on the field of play. Padraig Harrington is taking that to the next level. The Irishman spoke recently about how he's been using cryotherapy to help recovery with the surgery he recently had on his knee. 
"I do six minutes at minus 140 (degrees) because I'm used to it,'' said Harrington. "That's a pretty long time. Most guys are at three minutes. Basically, when you're working out, it boosts your testosterone. That's what it does. And it helps your recovery from injuries."
He talked about how it's different than a cold tub because it's just air and not liquid. 
"It's like taking a cold bath. You go into an ice bath, it will do the job just as nice. But I don't like an ice bath. I find the cold air quite easy on me. It goes from the inside outside, whereas an ice bath is on your skin. And I can go in there for six minutes and you couldn't see me take a cold shower, put it like that."
I can't wait until Tiger Woods puts one in his house in Florida. Can you imagine Big Cat peeking out of the top of a cryo tub just like Harrington? That would be glorious.
Wink of the CBS eye to ESPN
SportsLine simulated the 2019 Mayakoba Golf Classic 10,000 times and came up with a surprising...

Big surprise: Big Cat will play in a tournament he hosts

The final stretch for the PGA Tour starts to wind down this week
It's been a tough few weeks for the newlywed, who is now on the mend again

Even in the PGA Tour's absence, golf over the weekend was a blast

Pepperell hit five balls on the afternoon to receive the disqualification