Masters photo of the day, Friday edition
Tiger Woods was not so happy with this golf shot.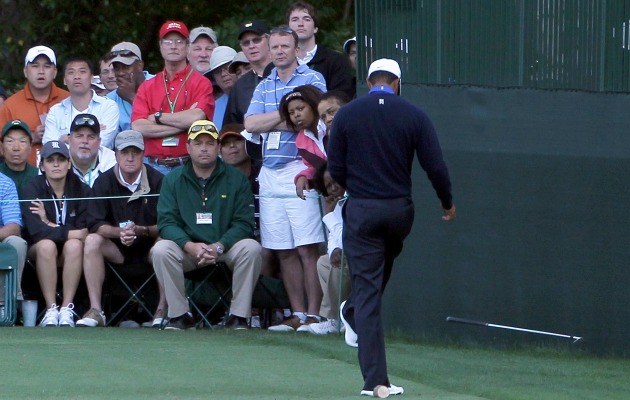 Tiger Woods kicks his iron after an errant shot on the par-3 16th on Friday at Augusta National. (Getty Images)
There were a ton of moments in Tiger Woods' round where you could sense his frustration, none more animated than his tee shot on the par-3 16th. The site of Tiger's most famous golf shot ever, Tiger hit his tee shot in the right bunker and kicked his iron in frustration after. 
It was a tough day for Tiger, who didn't seem happy with any of his swings in the second round of
the Masters
.
Thomas Pieters and his Ryder Cup partner could go at it for a title this weekend

Phil Mickelson returns and the Web.com Tour is cleaning up

Lefty returns at the CareerBuilder Challenge this week
Find out when and how to watch the 2018 CareerBuilder Challenge live this week

The Ulsterman played solidly down the stretch on Thursday