Ryan Moore's driver this week has a rhino painted on the top of it
Ryan Moore might now win the award for most unique driver in golf.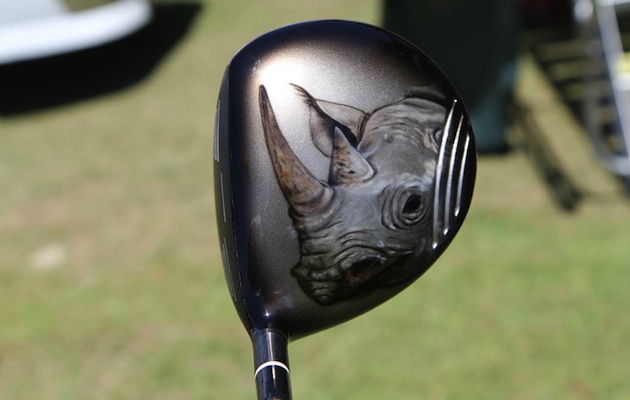 Ryan Moore has taken his nickname to another level. (GolfWRX.com)
Ryan Moore has always been a little different than most touring pros. Originally signing sponsor deals like every other professional, Moore dropped all sponsors and just went about his golf his way. That changed when he teamed up with Scratch Golf, moving from them to True Linkswear and partnering up with Adams Golf.
The Adams Golf deal seems to have worked out great for Moore, who is rocking a new Speedline driver with a Rhino painted on the top. Why? Because that's the '09 Wyndham champion's nickname. 
Yep, Moore is swinging that thing at the PGA Championship (Moore shot 73 today at Kiawah Island), and to be honest, it's pretty awesome. Why not add more animals to the top of your club? I promise the first club company that sends me a driver with a big slab of bacon painted on the top will not only be in my good graces but will undoubtedly make my golf bag. 
(Photo courtesy of the fine people over at GolfWRX.com)
More from the PGA Championship
Phil Mickelson returns and the Web.com Tour is cleaning up

Lefty returns at the CareerBuilder Challenge this week
Find out when and how to watch the 2018 CareerBuilder Challenge live this week

The Ulsterman played solidly down the stretch on Thursday

With three months left before the first major, let's look at the field