What can $20 buy you at the Masters concession stand?
Our producer wanted to see how much food he could buy with only a $20 bill in his pocket. Turns out it's a lot.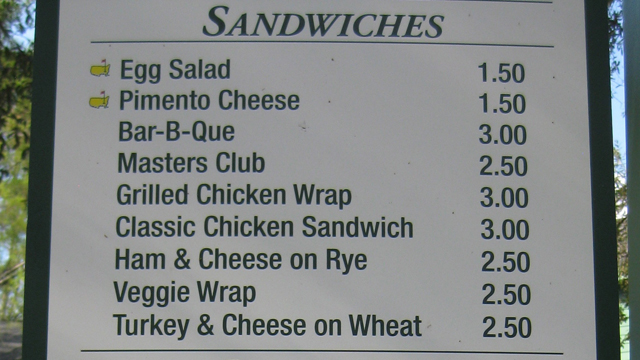 More Masters: Leaderboard | Field | TV Schedule | Course Guide | Champions
Green Jacket, Amen Corner, Jim Nantz...all are words or phrases that are synonymous with the Masters. But what many may not know is what a deal the concession stands provide at Augusta National Golf Club. Just take a look at this menu. What other professional sports venue in the world would you see sandwiches and sodas under $2? Candy for a buck? You might not even find that deal in your local grocery store.
And just for fun, I wanted to see what $20 would get me for an afternoon snack at the Masters. As pictured below….two egg salad sandwiches ($1.50 each), two Pimento cheese sandwiches ($1.50 each), one bbq sandwich ($3.00), two bags of chips ($1.00 each), one candy bar ($1.00), one cookie ($1.00), one package of moon pies ($1.00) and two light beers ($3.00 each)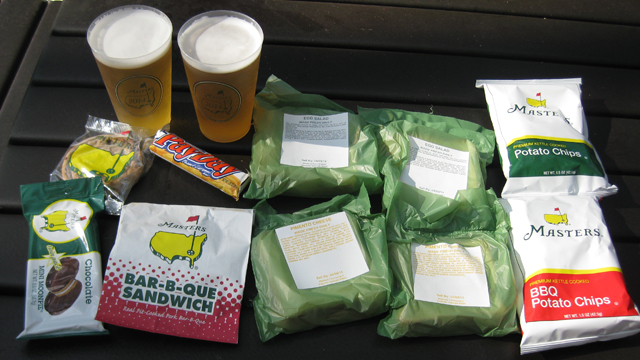 And here's the receipt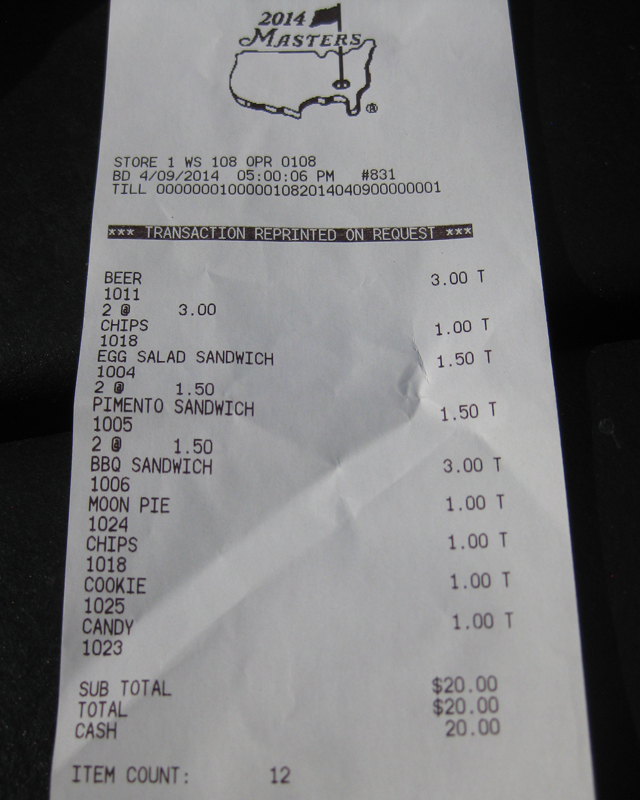 Lefty returns at the CareerBuilder Challenge this week

Find out when and how to watch the 2018 CareerBuilder Challenge live this week
The Ulsterman played solidly down the stretch on Thursday

With three months left before the first major, let's look at the field

Find out when and how to watch the 2018 Abu Dhabi Championship live this week