Royals GM Dayton Moore: 'I feel like we've won the World Series'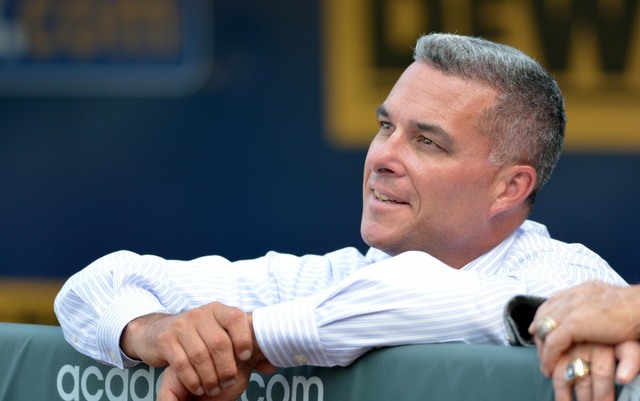 The Royals went 86-76 and were in the wild-card hunt right down until the final week of the season, making this the franchise's best year since 1989. During his annual end-of-season press conference on Tuesday, GM Dayton Moore had an interesting choice of words when asked to evaluate the season:
"In a small way, I feel like we've won the World Series."
Oh. Okay then. Probably not the smartest thing to say after missing the playoffs for the 28th straight season. Fans won't be happy if they think 86 wins and a race for a postseason berth are acceptable to the front office. They want more.
Now, to be fair, Moore acknowledged afterwards that it was a (very) poor choice of words. Sam Mellinger of the Kansas City Star has the scoop:
"What I'm saying, I mean, look, 'World Series' is the wrong term," he says. "But I feel very, very good about where our organization is. It means a lot to me. You have to know how I'm wired. The only reason I'm a general manager is that this is my boyhood team. It's a special place for me.…

"I had a strong relationship with my grandmother, and she loved the Royals. When our games are on at night, I picture my grandmother and people of her generation loving and tuning into this game. I know how important it is to their lives.…

"And it means a lot to me that little boys want to grow up and be baseball players so they can be like Sal Perez or Eric Hosmer. That means a lot to me. That means everything to me. That means more to me than winning a World Series."
That's ... better.
Moore then added: "I want to win a World Series, and I expect us to compete to win a World Series. So that needs to be printed as well. But it means a lot to me that our fans are engaged with the team and love baseball."
Public relations: The underrated hard part of being a GM.