2014 Mariners preview: Likes, dislikes
What are some things we like and dislike about the Mariners heading into the 2014 season? The answer is inside.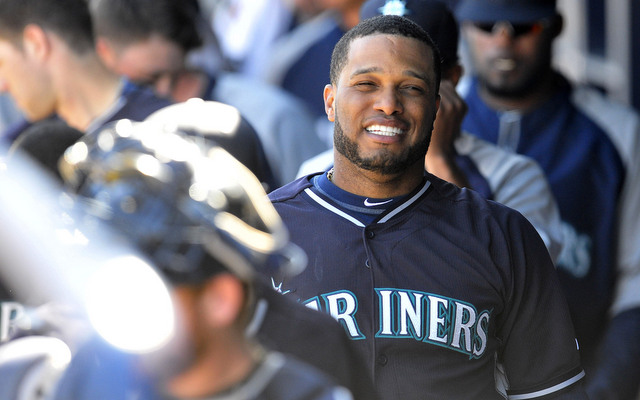 More Mariners: Team Preview | Over/unders
As part of our preview series, Eye on Baseball will be picking and choosing some "likes" and "dislikes" for all 30 MLB teams heading into the 2014 season. For this installment, we'll run down what we like and don't like about the Seattle Mariners, who are looking to avoid a fifth straight fourth place finish in the AL West.
LIKES
Non-first base infield: The Mariners paid handsomely for 2B Robinson Cano but he is a bonafide superstar right smack in the prime of his career. What's not to like about that? 3B Kyle Seager broke out last season with 22 home runs and a 118 OPS+, and SS Brad Miller was very impressive both offensively and defensively in his 76 game MLB debut. If 1B Justin Smoak could ever figure it and stop being a tease, Seattle would quietly have one of the better infields in baseball. For now, we'll stick to praising the Cano-Miller-Seager portion.
Late-inning bullpen: Aside from Fernando Rodney, you may not have heard of the club's primary late-inning relievers. Danny Farquhar saved 16 games in 2013 and while his 4.20 ERA is unimpressive, he struck out 79 batters in 55 2/3 innings (12.8 K/9). Yoervis Medina had a 2.91 ERA with a 9.4 K/9 in 68 innings last summer. Lefty Charlie Furbush held same-side hitters to a .173/.266/.236 batting line a year ago. Add in ex-closer Tom Wilhelmsen and you've got the making of a dominant, strikeout-heavy setup crew in front of Rodney.
DISLIKES
Rotation depth: Opening day is still more than three weeks away, but Seattle's lack of rotation depth has already been exposed. Hisashi Iwakuma (finger strain) and Taijuan Walker (shoulder) will both start the season on the DL, leaving the team with guys like Erasmo Ramirez, Scott Baker, James Paxton and Brandon Maurer behind Felix Hernandez. Remember, Walker wasn't exactly a known commodity before this injury either. Felix is great and so is Iwakuma when healthy, but otherwise this is a thin and unreliable lot.
Outfield, especially the defense: Michael Saunders will be fine and the same goes for Abraham Almonte, but the Mariners are planning to play Dustin Ackley in left and Corey Hart in right. Ackley is a recently converted infielder and Hart was so bad in the outfield that the Brewers moved him to first base in his last healthy season. Hard to think his outfield skills will have improved after missing all of 2013 with knee surgery. Logan Morrison, who is a first baseman by trade, may also see time in the outfield. I know the walls came in last year, but Safeco Field is still pretty spacious and this is not an outfield unit that should be tasked with running down fly balls.
The Grapefruit League and Cactus League seasons started on Friday

Data will be collected and then used to determine whether humidors are necessary in 2019

Spring training play began on Friday, and the Stoneman Douglas tragedy was on the mind of MLB...
Baseball players forced to take pictures usually lead to fun for all of us

One of the most celebrated programs in baseball is looking to continue its run

A closer look at the teams in the Cactus League and Grapefruit League