2014 MLB schedule: Dodgers-Diamondbacks to open in Australia
Major League Baseball has released its tentative schedule for the 2014 season. The headliner is the two-game series between the Dodgers and Diamondbacks that opens in Australia.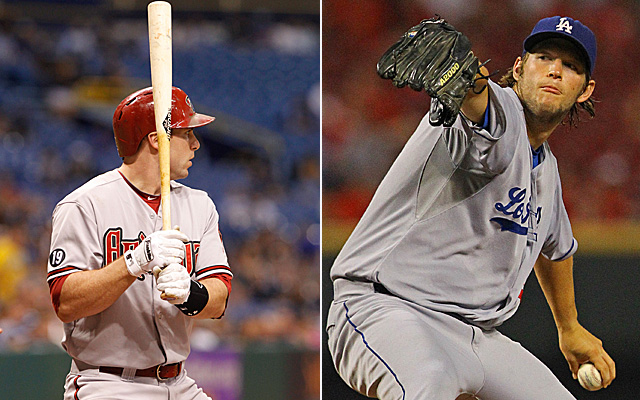 More MLB: Scoreboard | Standings | Probable Pitchers | Sortable Stats | Odds
Tuesday afternoon, Major League Baseball unveiled the tentative schedule for the 2014 season, headlined by the early opener in the land down under.
The Los Angeles Dodgers and Arizona Diamondbacks will square off in Sydney, Australia for a two-game set March 22-23 to kick things off. This will mark the first time in baseball history that regular-season games have been played in Australia.
Other opening games played outside the U.S., Puerto Rico or Canada came in Monterrey, Mexico (1999) and Tokyo, Japan (2000, 2004, 2008, 2012).
From there, two yet-to-be-named clubs will face off on Sunday night, March 30. Then, traditional "opening day" will be Monday, March 31, with 14 games. The Astros and Yankees aren't set to face off until Tuesday in Houston.
The set of technical "opening day" games, from which the Sunday night game will be chosen, are as follows:
Boston Red Sox at Baltimore Orioles
Chicago Cubs at Pittsburgh Pirates
Cleveland Indians at Oakland Athletics
Colorado Rockies at Miami Marlins
Kansas City Royals at Detroit Tigers
Dodgers at San Diego Padres (remember, the Australia games are more than a week earlier)
Minnesota Twins at Chicago White Sox
Philadelphia Phillies at Texas Rangers
Seattle Mariners at Los Angeles Angels
San Francisco Giants at Diamondbacks (see Dodgers comment above)
St. Louis Cardinals at Cincinnati Reds
Toronto Blue Jays at Tampa Bay Rays
Washington Nationals at New York Mets
Atlanta Braves at Milwaukee Brewers
New York Yankees at Houston Astros
Also of note are the interleague matchups. As we know, with 15 teams now in each league, we get it all season, which means at least one interleague matchup per series. Note the Phillies-Rangers opener.
Anyway, the so-called "natural" rivalry matchups (Giants-A's, Cubs-White Sox, Angels-Dodgers, etc.) have been preserved but won't be played all at once. Otherwise the divisional interleague matchups for next season will be as follows:
National League East vs. American League West
National League West vs. American League Central
National League Central vs. American League East