2014 over/unders: Atlanta Braves
It's time for another round of over/unders as we preview the Atlanta Braves' season. Is this the year they finally get over the hump and win a postseason series?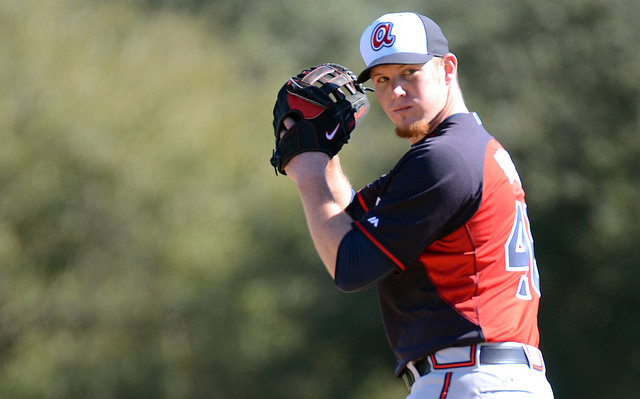 More Braves: Team preview | Likes, dislikes
Another team preview, another round of over/unders. What's this, exactly? Here's a reminder:
As part of our preview of the 2014 season to come, let's roll out a few "over/unders" for each team. That is, we'll assign a number to 10 different categories that, in their own way, will predict one facet of the season ahead. In turn, you, the loyal commenter, will let us know whether you take the "over" or "under" for each category. Stated another way, will the actual figure be higher or lower than the one we've presented? Remember, we're talking 2014 season and 2014 season only.
Today's club is the Atlanta Braves, who won 96 games and the NL East by a wide margin last year, only to suffer another quick postseason exit. To the betting lines...
---
Wins: 92.5
Place in NL East: 1.5
Evan Gattis home runs: 24.5
B.J. Upton batting average: .2105
Jason Heyward games played: 124.5
Andrelton Simmons home runs: 14.5
Kris Medlen, Mike Minor, Julio Teheran combined wins: 44.5
Brandon Beachy innings: 119.5
Craig Kimbrel strikeouts: 99.5
Postseason series wins: 0.5
Get 15 percent off any order of more than $75 at CBS Sports Shop

Need a gift for someone who loves baseball? We're here to help as the holidays approach

Several prominent Japanese-born Mariners and ex-Mariners have said they will help as well
Get your sports fans something that they'll wear all year

No, you're not imagining things. This MLB offseason has been very slow compared to the last...

Francesa will retire from radio next month, so he'll have plenty of free time next summer