2014 over/unders: Boston Red Sox
How many home runs will David Ortiz hit? What will Koji Uehara's WHIP be? Let's hit on some over/unders for the Red Sox.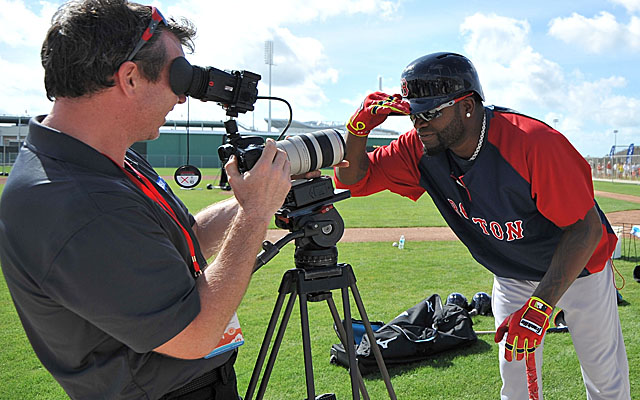 More Red Sox: Team preview | Likes, dislikes
What are we doing here? Why, we're glad you asked:
As part of our preview of the 2014 season to come, let's roll out a few "over/unders" for each team. That is, we'll assign a number to 10 different categories that, in their own way, will predict one facet of the season ahead. In turn, you, the loyal commenter, will let us know whether you take the "over" or "under" for each category. Stated another way, will the actual figure be higher or lower than the one we've presented? Remember, we're talking 2014 season and 2014 season only.
Up this time are the over/unders for the 2014 Boston Red Sox. Please let us know how you'll be wagering ...
---
World Series Championships: 0.5
Finish in the AL East: 2
Wins: 90.5
All-Stars: 4
David Ortiz home runs: 30
Dustin Pedroia batting average: .300
Jon Lester wins: 14.5
John Lackey ERA: 3.50
Koji Uehara WHIP: 0.70
Fowler suffered a knee injury at Chicago's Guaranteed Rate Field

The lefty starter is coming off a terrible season

After acquiring Ian Kinsler and Zack Cozart in recent days, the Angels are trending upward
Cozart's coming off a big season as the Reds' shortstop

The veteran slugger spent the last eight seasons with Cleveland

The Padres may be poised for an active winter