2014 over/unders: Cleveland Indians
It's time to take a look at some overs and unders yet again. This time, the Cleveland Indians.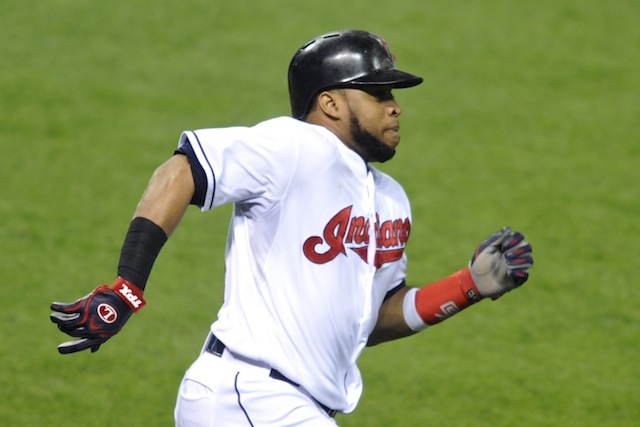 More Indians: Team preview | Likes, dislikes
Time for another round of team over/unders. What's this, you ask? Here's the explanation:
As part of our preview of the 2014 season to come, let's roll out a few "over/unders" for each team. That is, we'll assign a number to some different categories that, in their own way, will predict one facet of the season ahead. In turn, you, the loyal commenter, will let us know whether you take the "over" or "under" for each category. Stated another way, will the actual figure be higher or lower than the one we've presented? Remember, we're talking 2014 season and 2014 season only.
Today's installment brings us to the Cleveland Indians, who in their first season under Terry Francona snared a wild-card berth ... 
---
Wins: 88.5
Place in the AL Central: 2.5
Playoff games played: 0.5
Carlos Santana's games played at catcher: 44.5
Lonnie Chisenhall's OPS: .730
Jason Kipnis's finish in AL MVP balloting: 8.5
Justin Masterson's innings pitched: 201
Nick Swisher's home runs + walks: 99.5
Number of players to reach double figures in homers: 8
Starting pitchers acquired before July 31 non-waiver trade deadline: 0.5
They still would much rather grab the AL East, however

Sale becomes the first AL pitcher to reach 300 strikeouts since 1999

Steve Balboni's long-standing record of 36 has finally fallen
Several players called for the netting to be extended down the base lines following Wednesday's...

Maria made landfall as a Category 4 on Wednesday

The players are trying to do their job and don't want to see anyone hurt