2014 over/unders: Colorado Rockies
How many games will the Rockies win in 2014? How many games will Troy Tulowitzki play? All of that and more is in our over/unders.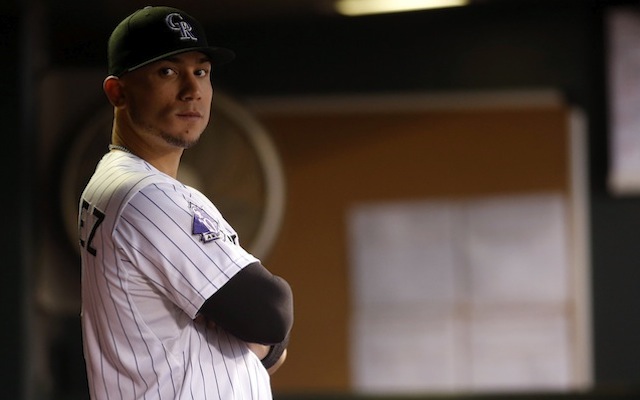 More Rockies: Team preview | Likes, dislikes
Another team preview and another round of over/unders. Here's the explanation:
As part of our preview of the 2014 season to come, let's roll out a few "over/unders" for each team. That is, we'll assign a number to 10 different categories that, in their own way, will predict one facet of the season ahead. In turn, you, the loyal commenter, will let us know whether you take the "over" or "under" for each category. Stated another way, will the actual figure be higher or lower than the one we've presented? Remember, we're talking 2014 season and 2014 season only.
Today's club is the Colorado Rockies, who have endured three straight losing seasons. To the over/unders...
---
Wins: 77.5
Place in NL West: 4.5
Troy Tulowitzki's games played: 130.5
Carlos Gonzalez's home runs + stolen bases: 52.5
Rex Brothers's ERA: 2.80
Justin Morneau's home runs: 24.5
Players used in center field: 5.5
Number of pitchers to work at least 200 innings: 0.5
Number of pitchers to make at least one start: 10.5
Wilin Rosario's passed balls: 12
The Twins have been rumored to be interested in Darvish all winter

Rolen is one of the best third basemen of all time, but you wouldn't know it based on this...

Neither Josh Donaldson nor Brian Dozier have talked about a new contract extension
Francisco leads the Dominican Winter League with seven home runs

Thome deserves enshrinement and here's why the case against him does not hold up

The Twins have already fortified the bullpen with Addison Reed, and now they want to address...