2014 over/unders: Houston Astros
Time to set some over/unders for the still-rebuilding Astros. For instance: What kind of rookie splash will George Springer make?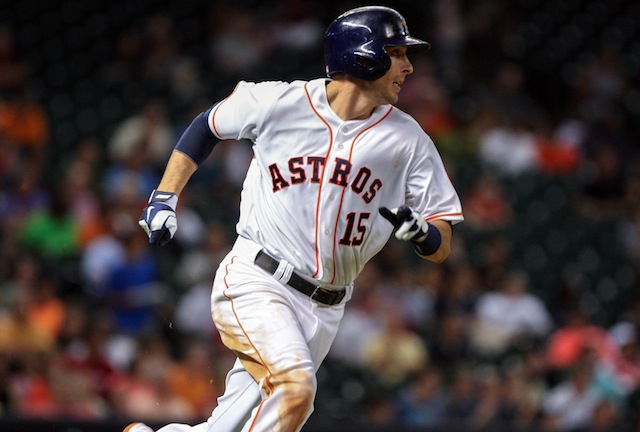 More Astros: Team preview | Likes, dislikes
It's time for another round of over/unders. What's this, you ask? Here's the explanation:
As part of our preview of the 2014 season to come, let's roll out a few "over/unders" for each team. That is, we'll assign a number to 10 different categories that, in their own way, will predict one facet of the season ahead. In turn, you, the loyal commenter, will let us know whether you take the "over" or "under" for each category. Stated another way, will the actual figure be higher or lower than the one we've presented? Remember, we're talking 2014 season and 2014 season only.
Today's team is the Houston Astros, who last season lost at least 100 games and finished in last place for the third straight year. To the betting lines ...
---
Wins: 62.5
Place in AL West: 4.5
Number of All-Stars: 1.5
Number of wins by staff leader in wins: 10.5
Games played in MLB by George Springer: 120.5
Level at which Carlos Correa ends the season: Double-A
Dexter Fowler's OBP: .350
Jason Castro's home runs: 21.5
Jose Altuve's stolen bases: 36.5
First round draft position in 2015: 1.5