2014 over/unders: Minnesota Twins
It's time to take a look at some overs and unders yet again. This time, the Minnesota Twins.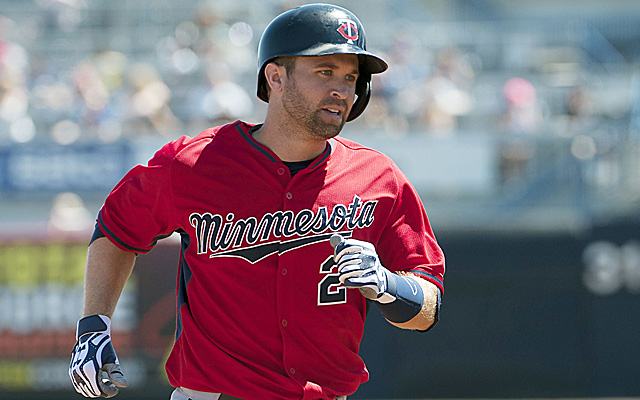 More Twins: Team preview | Likes, dislikes
Time for another round of team over/unders. What's this, you ask? Here's the explanation:
As part of our preview of the 2014 season to come, let's roll out a few "over/unders" for each team. That is, we'll assign a number to some different categories that, in their own way, will predict one facet of the season ahead. In turn, you, the loyal commenter, will let us know whether you take the "over" or "under" for each category. Stated another way, will the actual figure be higher or lower than the one we've presented? Remember, we're talking 2014 season and 2014 season only.
Today's installment brings us to the Minnesota Twins, who made the playoffs six times from 2002-10, but haven't won more than 66 games since.
---
Wins: 70.5
Place in the AL Central: 4.5
Teams in the AL with a worse record: 1.5
Joe Mauer's batting average: .323
Joe Mauer's home runs: 13.5
Brian Dozier's home runs and stolen bases combined: 28.5
Phil Hughes' and Ricky Nolasco's combined win total: 19.5
Number of All-Stars: 1.5
The Angels' Ohtani faced Milwaukee in Cactus League action on Saturday

New Mexico broke the school and WAC single-game run record with a 39-0 victory over Mississippi...

It's the first Saturday slate of spring training games, and Ohtani will be taking the mound...
The Tigers are very early in their rebuild and they're counting on Miguel Cabrera to rebound...

The Grapefruit League and Cactus League seasons started on Friday

Data will be collected and then used to determine whether humidors are necessary in 2019