2014 over/unders: Pittsburgh Pirates
Let's lay some numbers on the 2014 Pirates. For instance: Can Andrew McCutchen hoist the hardware again?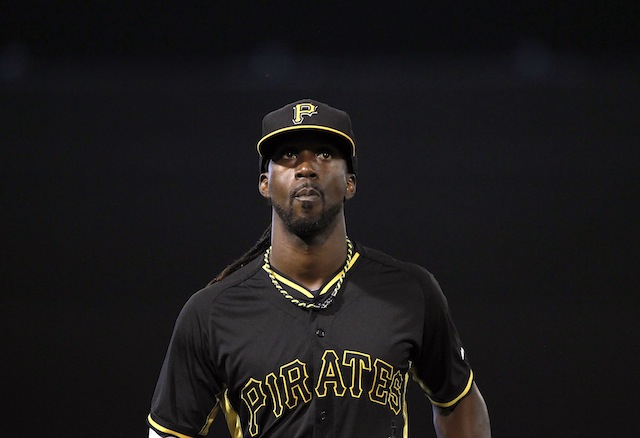 More Pirates: Team preview | Likes, dislikes

Another day, another team preview, another round of over/unders. Here's a quick explanation of what we're doing:
As part of our preview of the 2014 season to come, let's roll out a few "over/unders" for each team. That is, we'll assign a number to some different categories that, in their own way, will predict one facet of the season ahead. In turn, you, the loyal commenter, will let us know whether you take the "over" or "under" for each category. Stated another way, will the actual figure be higher or lower than the one we've presented? Remember, we're talking 2014 season and 2014 season only.
Today's team is the Pittsburgh Pirates, who are looking to make it to the postseason for a second consecutive year ...
---
Wins: 85.5
Place in NL Central: 2.5
Playoff games played: 0.5
Andrew McCutchen's finish in NL MVP balloting: 2.5
Francisco Liriano's innings pitched: 162
Gerrit Cole's ERA: 3.15
Jameson Taillon's number of starts at MLB level: 17
Pedro Alvarez's home runs: 34.5
Starling Marte's extra-base hits + stolen bases: 99.5