2014 Pirates preview: Likes, dislikes
Here are some things we like and don't like about the Pittsburgh Pirates headed into the 2014 season.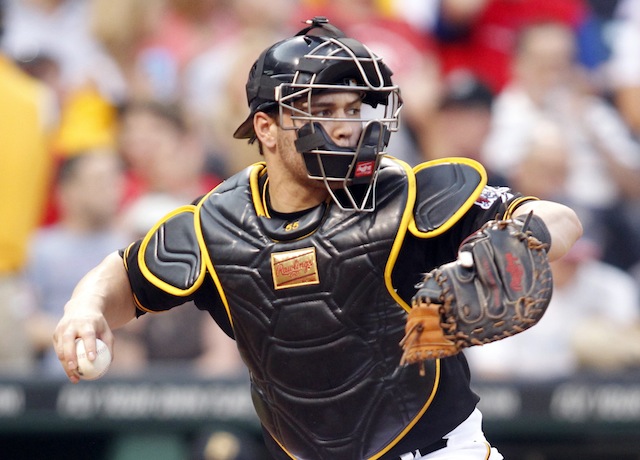 More Pirates: Team preview | Over/unders

As part of our preview series, Eye on Baseball will be picking and choosing some "likes" and "dislikes" for all 30 MLB teams heading into the 2014 season. For this installment, we'll run down what we like and don't like about the Pittsburgh Pirates, who last year not only notched their first season since 1992 but also made the playoffs ... 
LIKES
Pittsburgh as a baseball town: Can anyone doubt the incredible enthusiasm for the game that was regularly on display at PNC Park last season? Just ask Johnny Cueto how loud Pirate fans can get when they have a team that's winning. I'm not suggesting that the Pirates have supplanted the Steelers, but I am suggesting that Pittsburgh loves its baseball.
The staff's knack for keeping the ball on the ground: Last season, the Pirates led all of baseball by a fairly comfortable margin with a groundball percentage of 52.5. They also logged the lowest fly-ball percentage in MLB and, by extension, led MLB in groundball/fly-ball ratio. For pitchers, keeping the ball on the ground and out of the air is a good thing, and no team does it better than Pittsburgh. They teach the sinker, and they teach it well.
The defense: Thanks in part to a heavy dose of shifting, the Pirates in 2013 ranked fourth in the NL in Defensive Efficiency, third in BABIP allowed, first in putouts and fourth in double plays. Pirate pitchers induce the grounder, and Pirate fielders (generally) gobble them up. There's also catcher Russell Martin, who's especially adept at handling the staff and framing pitches for strikes.
DISLIKES
Swapping out A.J. Burnett for Edinson Volquez: That's in essence what was done, as Burnett (191 IP, 3.30 ERA, 3.12 K/BB ratio) signed with the Phils, and the Pirates inked Volquez (5.71 ERA and 1.84 K/BB in 170 1 /3 innings for the Padres and Dodgers) to a $5-million pact. Obviously, Volquez isn't slotting into Burnett's spot at the front of the rotation, but that's the only change from one through five. Can pitching coach Ray Searage work a minor miracle with him? That seems a stretch. The Pirates had better hope that Jameson Taillon doesn't require much more seasoning.
The Astros scored seven runs in Game 6 after scoring nine runs total in Games 1-5

The Astros are still alive, and Justin Verlander is the reason why

With a six-run lead in the ninth, the Astros used closer Ken Giles for 23 pitches
On Saturday night in Houston, it'll be CC Sabathia against Morton

The ALCS will go the distance after all with the Astros offense coming back to life in Game...

Verlander's stuff was insane during Game 6 of the ALCS