2015 MLB All-Star Game snubs: A-Rod, Justin Turner lead the way
Who ought to be going to the All-Star Game in Cincinnati but isn't? Let's have a look.
As of Tuesday night, we know the American League and National League All-Star Game rosters for 2015. We may see some slight alterations in the coming days because of injuries, but feel free to think of these teams as finalized. That, of course, brings us to the matter of who was snubbed by the process.
First, some structural housekeeping. The All-Star Game uses 34-man rosters, and 13 of those players must be pitchers. In the AL, the fans vote in nine starters (counting the DH), and in the NL the fans vote in eight starters (the NL manager chooses his starting DH from his available reserves). The player vote adds nine positional reserves along with five starting pitchers and three relievers to the AL. In the NL, players elect eight positional reserves (no DH) and, just as with the AL, five starting pitchers and three relievers. Then there are the managerial selections. The AL skipper -- Ned Yost this time around -- picks five pitchers and two position players, while his NL counterpart -- Bruce Bochy -- chooses five pitchers and four position players. Then of course there's the final vote to determine the last All-Star on each roster. Also bear in mind that each team must have at least one representative on the roster.
Speaking of the final vote, in the AL it's down to Xander Bogaerts, Mike Moustakas, Yoenis Cespedes, Brett Gardner, and Brian Dozier. In the NL, those vying for the final spot are Johnny Cueto, Jeurys Familia, Clayton Kershaw, Carlos Martinez, and Troy Tulowitzki. Because each of these hopefuls still has a chance to make it, they're ineligible for snub status at this time. Also, no players currently injured will be considered for the cold comfort that is inclusion in this list of snubs.
So when we talk about All-Star snubs, the conversation must take in place in light of all those rules and restrictions. With all that duly noted, let's run down the top All-Star snubs of 2015 ...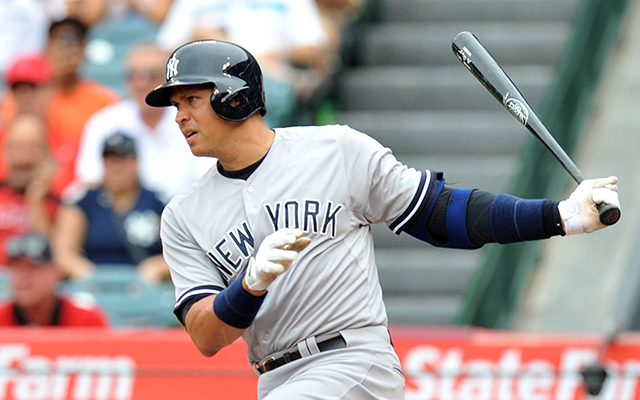 1. Justin Turner, 3B, Dodgers: Not only has the eminently useful Turner spent time at four different positions this season, but he's also slashing .312/.386/.558 (160 OPS+) at the plate. That kind of pop and flexibility afield should have earned Turner his first career trip to the Midsummer Classic.
2. Alex Rodriguez, DH, Yankees: I suppose this was foreseeable, but still. Like him or not, A-Rod is an all-time great who's barged through a number of milestones this season. Speaking of this season, he's batting .284/.390/.513 with 16 homers. That's good for an OBP-heavy OPS+ of 149. Anyone else putting up those numbers would be on the All-Star team.
3. Brian McCann, C, Yankees: McCann is a top-tier defensive catcher who's batting .261/.332/.471 (120 OPS+) with 13 homers in 67 games. By comparison, the average MLB catcher this season has a line of .238/.301/.376.
4. Mookie Betts, OF, Red Sox: Betts is a "total package" kind of player. He's an excellent base-runner and a tremendous defensive center fielder. As well, he's batting .283/.336/.463, and he ranks an impressive fifth in the AL in contact rate. All phases of the game considered, Betts is a good comp for Lorenzo Cain.
5. Matt Carpenter, 3B, Cardinals: Carpenter's a reliable defender at third, and he's batting .274/.374/.444 and on pace for 41 doubles and 85 walks. Few can work a count like he does, and while he's not a base-stealer he does have good instincts on the bases.
6. Adam Lind, 1B, Brewers: Lind's case is simple: He's batting .298/.373/.518, and he ranks 10th in the NL with an OPS+ of 144. As well, he's presently on pace for 27 homers and 34 doubles.
7. Joey Votto, 1B, Reds: It would've been nice for one of the great Reds of his era to play in front of the hometown crowd. Votto, reasonably healthy once more, is producing in more of a characteristic fashion this season. He's batting .273/.387/.478 with 14 homers and 53 walks against 63 strikeouts. As well, Votto leads all NL qualifiers with 4.31 pitches seen per plate appearance.
8. Yovani Gallardo, SP, Rangers: Pleasant surprise right here. Gallardo this season has been an important stabilizer in the Texas rotation: 102 IP, 2.56 ERA, seven HR allowed, career-high ground-ball percentage.
9. A.J. Ramos, RP, Marlins: A three- and occasionally four-pitch reliever, Ramos this season is running a 1.19 ERA with no unearned runs in 37 2/3 innings. Over that span, he's struck out 46, walked 10 and allowed only one homer.
10. Clay Buchholz, SP, Red Sox: Buchholz is enjoying a nice bounceback in this, his walk year. He's top 10 in the AL in innings, and across 17 starts he's pitched to an ERA of 3.27 and ERA+ of 122. Really, though, Buchholz has been better than that, as he's running an FIP of 2.55. Underlying that impressive figure is a K/BB ratio of 4.52 and an AL-leading 0.4 homers allowed per nine innings.
Also worth mentioning: Logan Forsythe, Rays; Corey Kluber, Indians; Josh Reddick, Athletics; Kolten Wong, Cardinals; others, probably -- for instance, the one you're angry about.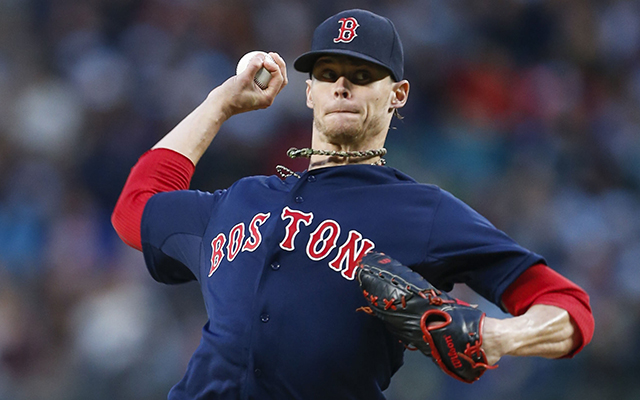 There's no reason to run over the cases for and against Bonds, so let's have fun instead

The coveted right-hander would certainly be a fit in Milwaukee

We rate the best mustaches from random baseball cards because, why not?
Colon wants to break a Dennis Martinez record

The Twins have been rumored to be interested in Darvish all winter

Rolen is one of the best third basemen of all time, but you wouldn't know it based on this...