A-Rod's lawyer says some tied to PEDs are 'god-like in Boston'
Alex Rodriguez's lawyer Joe Tacopina isn't naming names, but he's certainly dropping hints.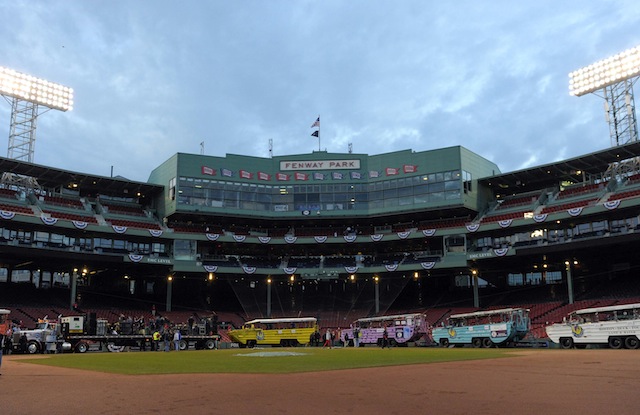 MORE: A-Rod arbitration case files favor MLB
Joe Tacopina, the attorney for Yankees third baseman Alex Rodriguez, on Tuesday appeared on Colin Cowherd's objectively awful radio show and cast some PED-related aspersions in the general direction of the reigning champs. The summary from Neil Best of Newsday:
Joe Tacopina told @ESPN_Colin he did not want to name other players accused of PED use, "but some of them are God-like in Boston right now."

— Neil Best (@sportswatch) January 14, 2014
The painfully obvious implication is that a member of the 2013 championship Red Sox team is linked to the use of banned substances. This is no huge leap, as back in 2009 the New York Times reported that, for instance, David Ortiz tested positive in the 2003 round of survey testing.
This isn't to say that Tacopina is referring to Ortiz, the 2013 World Series MVP, or that Ortiz has in fact ever done anything untoward along those lines. Rather, that's to say it's nothing particularly groundbreaking to say a core Red Sox player has been linked to PEDs. 
As for Tacopina's client, A-Rod is of course facing a season-long suspension in 2014 for his alleged ties to the Biogenesis scandal. Reportedly, Rodriguez's legal team is planning to attack the suspension in federal court. 
Get 15 percent off any order of more than $75 at CBS Sports Shop

The Twins need help in the rotation, and they may look to the trade market to find arms

Here are the bullet-points of what went down Tuesday regarding MLB and the Braves' punishm...
The owners need to ratify on the new system in place, but the takeaway here is Ohtani is coming...

A preliminary report National Transportation Safety Board has shined some light on details...

John Coppolella was placed on the permanently ineligible list by MLB on Tuesday