ACTIVISM: Petition for MLB Network to air Dock Ellis 'LSD' no-hitter
Let us rise up as a people and demand to see Dock Ellis's famous no-no.
MORE: FA tracker: position players | FA tracker: pitchers
As baseball lore has it, Pirates right-hander (and switch-hitter!) Dock Ellis on June 12, 1970 twirled a no-hitter while under the not-insubstantial influence of LSD (or, if you're of a certain age and bearing, "The LSD"). EOB faithful will recall that in this very space we commemorated the occasion with an imaginary bobblehead ...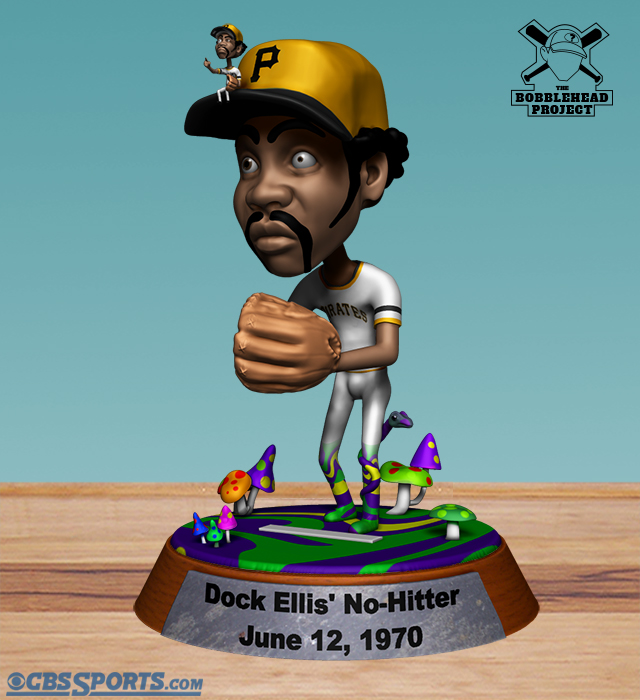 Anyhow, this game has somewhat famously never been re-broadcast for the people to appreciate. Now, though, the blighted masses are rising up, plunging clinched fists into the air and shouting slogans! They are also signing an online petition requesting -- nay, demanding! -- that MLB Network replay Ellis's storied no-hitter. We want this to happen so that we can see if he looks like he's on drugs. 
At this writing, the petition has affixed to it 3,353 electronic signatures. In other words, we need your help. For your convenience, here's another link to the petition, which you'll find is in tantalizing proximity to the first link to the petition. 
I mean, this is pretty obviously not going to work, but still. 
(Wink of CBS eye: Reddit baseball)
Puig has a healthy relationship with his club of choice and gave the quote of the night

The Dodgers are back in the World Series thanks to a smartly built roster, analytics and m...

Seager missed the NLCS with a back injury
The Cubs foundation is still strong, but Theo Epstein and company have work to do

Turner and Taylor are the third set of co-MVPs in LCS history

Stylistically, the Dodgers seem to match up better against the Yankees and here is why