Agent Scott Boras slams Tommy John on his Stephen Strasburg opinion
Nationals phenom Stephen Strasburg should follow the protocol of his doctor, Lewis Yocum, which means Strasburg will be shut down at about 160 innings. Boras pointed out Tommy John underwent the surgery, and didn't perform it.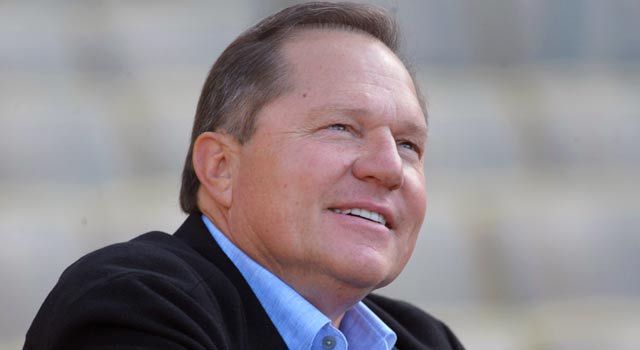 Scott Boras doesn't want a repeat of Steve Avery with his current client Stephen Strasburg.
(US Presswire)
Give the Nationals credit for protecting Stephen Strasburg's arm at the expense of their own World Series chance.
Give them credit for putting the health of a talented kid ahead of their own October desires.
The one issue where I'd quibble with the Nationals: They should have acquired a rent-a-starter at the deadline by giving up other prospects to enhance their rare chance at postseason glory. But as far as worrying about their phenom pitcher, no one should blame them for that.
There is every indication they aren't going to bow to the recent remarks of old-time players, including Tommy John himself, and are sticking to their plan to limit the phenom Strasburg to 160 innings or so in the year after he underwent Tommy John surgery. That's true even though the Nationals are in first place and have a chance to win the World Series for the first time in their history.
John's recent comments regarding his belief that Strasburg shouldn't be shutdown because John himself pitched over 200 innings in his year after surgery brought this response Saturday from Strasburg's agent Scott Boras: "Should we follow the expert medical opinion of a licensed surgeon who performed Tommy John surgery or of the patient who was asleep?''
John's comments have received a lot of play, nonetheless, and Fox Hall of Fame broadcaster Tim McCarver cited them on the broadcast of Sunday's Yankees-Red Sox game. Rival GMs have expressed skepticism that the Nationals would really shut down Strasburg, who has thrown 139 1/3 innings so far this year, and has a 14-5 record, 2.91 ERA and NL-leading 173 strikeouts.
The Nationals have had success following the same protocol with Jordan Zimmerman, who is having a sensational season after he was shut down at 160 innings last year, the year after he had Tommy John surgery.
Boras said he believes the Nationals should listen to the doctor in this case, noted baseball doctor Lewis Yocum, who wrote Strasburg's protocol, and should not listen to old-time players whose set of circumstances may have been different. John was a medical marvel, pitching 13 years after his surgery, but Boras said it was a different circumstance since he had already logged 10 years in the big leagues when he had the surgery, which was at the time seen as experimental.
For every John, there may be a cautionary tale, Boras suggested.
Boras doesn't want Strasburg to become another Steve Avery, another Boras client and an early phenom whose arm issues ended his career before age 30. Avery threw 789 innings (including playoffs) in ages 21-23, but never threw more than 131 innings in any season after he was 25 and was done by 29.
Boras pointed to a stat saying 21 pitchers since 1990 threw 1,500 innings after age 30 and that only one of those pitchers threw more than 500 innings before age 24, Greg Maddux. And another one that has 12 pitchers throwing 600 innings before 24 from 1980-2003, and only one of them lasting to throw more than 1,000 innings after 30. That was Maddux, again.
Former Braves pitching coach Leo Mazzone has also come out saying Strasburg should keep pitching. Mazzone had Maddux. Mazzone also had Tom Glavine and John Smoltz, who also had Hall-of-Fame careers. But neither of them pitched anywhere near the number of innings early that another young Braves phenom threw. Yes, Avery.
It's almost that time of the year again, time for the Tebow madness to return

Walker was a tremendous all-around player, but Coors Field undoubtedly inflated his career...

A beardless Wilson says that he tried to outrun the police on the second day he had his driver's...
The Diamondbacks outfielder was not impaired, he was just going way too fast

MLB can unilaterally implement rule changes, which will also include limits on mound visit...

If the MLBPA wants to repair MLB's salary structure, it should push for more money for young...