AL All-Star vote update: Can Alexei Ramirez catch Derek Jeter?
Not much has changed when it comes to the AL All-Star fan vote, but Alexei Ramirez is making the shortstop race interesting.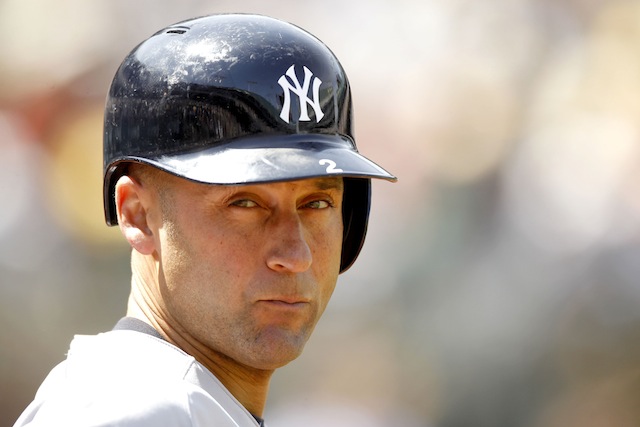 MORE: Most recent NL All-Star update
The latest update on the American League All-Star balloting has dropped. Let's have a look ...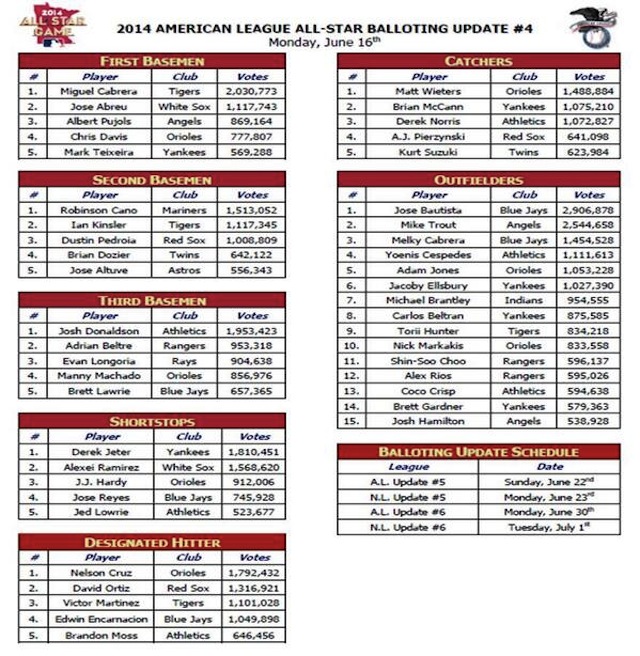 Insofar as the starters and leading vote-getters are concerned, nothing has changed since last time. As for interesting wrinkles, Matt Wieters of the Orioles remains the leader at catcher even though he's now out for the remainder of the season. Elsewhere, Alexei Ramirez of the White Sox remains within hailing distance of Yankees captain Derek Jeter at shortstop. 
On that point, here's how Ramirez has fared at each update in terms of his vote total as a percentage of Jeter's vote total ... 
May 27: 78.4 percent
June 2: 86.0 percent
June 8: 88.1 percent
June 16: 86.6 percent
As you can see, Ramirez has generally been narrowing the gap, although he took a small step back this time around. In terms of merit in the here and now, there's little doubt that Ramirez is more deserving (Jeter's been one of the worst every-day players in baseball this season), but it's not really about that. If enough fans want to see Jeter start the All-Star Game in this, his final season, then he'll do just that. Thus far, that's the case, although Ramirez still has time to close the gap.  
Colon wants to break a Dennis Martinez record

The Twins have been rumored to be interested in Darvish all winter

Rolen is one of the best third basemen of all time, but you wouldn't know it based on this...
Neither Josh Donaldson nor Brian Dozier have talked about a new contract extension

Francisco leads the Dominican Winter League with seven home runs

Thome deserves enshrinement and here's why the case against him does not hold up