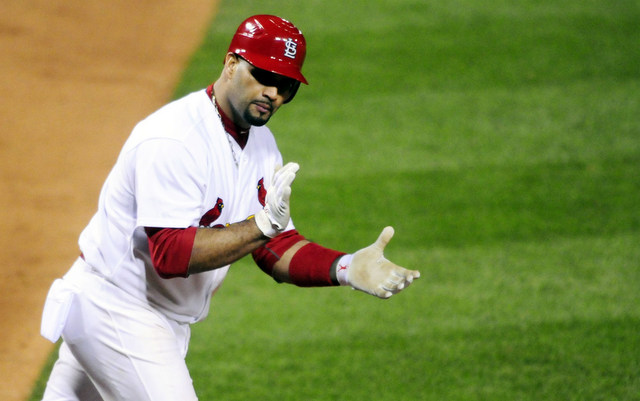 MORE: FA tracker: position players | FA tracker: pitchers
Former St. Louis Cardinals sluggers Albert Pujols and Jack Clark have reached a resolution in a case stemming from peformance-enhancing drug allegations, reports Derrick Goold of the St. Louis Post-Dispatch. During his radio show last August, Clark said he knew "for a fact" that Pujols used PEDs.
As part of the resolution, Pujols dropped his defamation lawsuit and Clark issued the following public retraction:
"I would like to address Albert Pujols' pending defamation lawsuit and re-confirm that I have no knowledge whatsoever that Mr. Pujols has ever used illegal or banned PEDs. I publicly retract my statements that Albert Pujols used such substances. During a heated discussion on air, I misspoke and for that I sincerely apologize."
Pujols issued the following statement:
"I have accepted Jack Clark's retraction and apology to resolve my lawsuit against him and clear my name."
Clark was fired from his radio job following the comments. Pujols' suit described the allegations as "malicious, reckless and outrageous falsehoods."