ALCS Game 5 Red Sox-Tigers lineups: Xander Bogaerts gets a start
The Red Sox are shaking up the left side of their infield in ALCS Game 5 by giving young Xander Bogaerts his first start. Here are the two starting lineups.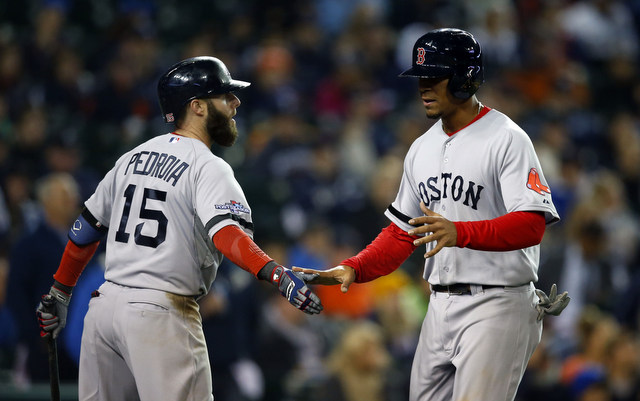 More ALCS: Game 5 pitching preview | Game 5 weather | Who has the edge?
DETROIT -- The ALCS is a best-of-three series now, so I guess it's appropriate Game 5 will feature a rematch of the Game 1 starting pitchers. First pitch is scheduled for a little after 8pm ET and can be seen on Fox. Here are each team's starting lineups:
Starting pitcher: Jon Lester, LHP
Starting pitcher: Anibal Sanchez, RHP
Francisco leads the Dominican Winter League with seven home runs

Thome deserves enshrinement and here's why the case against him does not hold up

The Twins have already fortified the bullpen with Addison Reed, and now they want to address...
The Orioles likely want pitching, and the Indians have plenty of it

Halladay died in a November plane crash off the coast of Florida

The power-hitting outfielder is headed to Toronto