All 13 free agents reject qualifying offers
The deadline for the 13 players who received qualifying offers to make a decision is this afternoon.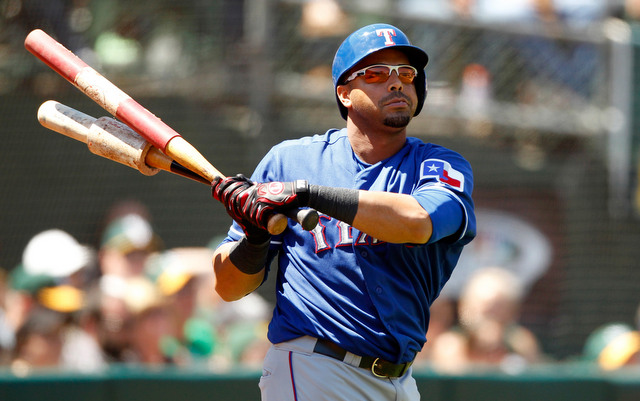 The deadline for players to accept or reject the one-year, $14.1 million qualifying offer was 5pm ET on Monday. Players who rejected the offer will net their former team a supplemental first round draft pick as compensation if they sign a Major League contract with another team. Teams who sign those players will have to forfeit a high draft pick.
A total of 13 players received qualifying offers prior to last Monday's deadline, and all decided to pass on those offers ... 
All 13 of the @MLB_PLAYERS who received Qualifying Offers from their former clubs have declined those offers.

— MLBPA (@MLB_PLAYERS) November 11, 2013
Here's a final listing of those who turned down their QOs and thus entered the free agent market
• Carlos Beltran , St. Louis Cardinals
• Robinson Cano , New York Yankees
• Shin-Soo Choo , Cincinnati Reds
• Nelson Cruz, Rangers
• Stephen Drew , Boston Red Sox
• Jacoby Ellsbury , Red Sox
• Curtis Granderson , Yankees
• Ubaldo Jimenez , Cleveland Indians
• Hiroki Kuroda , Yankees
• Brian McCann , Atlanta Braves
• Kendrys Morales , Seattle Mariners
• Mike Napoli , Red Sox
• Ervin Santana , Kansas City Royals
For a complete list of all free agents -- including the 150 or so players who didn't receive qualifying offers -- check out our free agent tracker, which will be updated throughout the offseason: FA tracker: Position players | FA tracker: Pitchers.
They still would much rather grab the AL East, however

Sale becomes the first AL pitcher to reach 300 strikeouts since 1999

Steve Balboni's long-standing record of 36 has finally fallen
Several players called for the netting to be extended down the base lines following Wednesday's...

Maria made landfall as a Category 4 on Wednesday

The players are trying to do their job and don't want to see anyone hurt