All 13 free agents reject qualifying offers
The deadline for the 13 players who received qualifying offers to make a decision is this afternoon.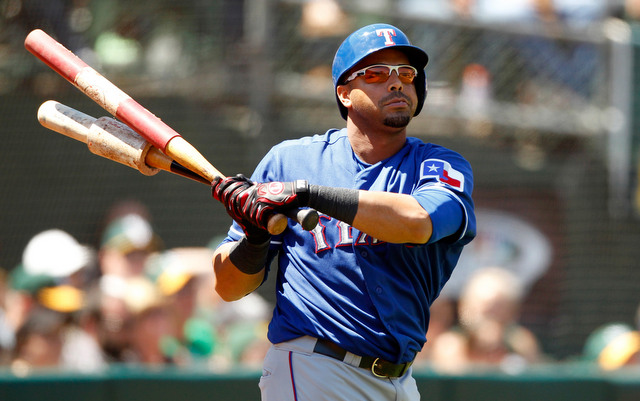 The deadline for players to accept or reject the one-year, $14.1 million qualifying offer was 5pm ET on Monday. Players who rejected the offer will net their former team a supplemental first round draft pick as compensation if they sign a Major League contract with another team. Teams who sign those players will have to forfeit a high draft pick.
A total of 13 players received qualifying offers prior to last Monday's deadline, and all decided to pass on those offers ... 
All 13 of the @MLB_PLAYERS who received Qualifying Offers from their former clubs have declined those offers.

— MLBPA (@MLB_PLAYERS) November 11, 2013
Here's a final listing of those who turned down their QOs and thus entered the free agent market
• Carlos Beltran, Cardinals
• Robinson Cano, Yankees
• Shin-Soo Choo, Reds
• Nelson Cruz, Rangers
• Stephen Drew, Red Sox
• Jacoby Ellsbury, Red Sox
• Curtis Granderson, Yankees
• Ubaldo Jimenez, Indians
• Hiroki Kuroda, Yankees
• Brian McCann, Braves
• Kendrys Morales, Mariners
• Mike Napoli, Red Sox
• Ervin Santana, Royals
For a complete list of all free agents -- including the 150 or so players who didn't receive qualifying offers -- check out our free agent tracker, which will be updated throughout the offseason: FA tracker: Position players | FA tracker: Pitchers.
Despite a seven-game ALCS, the Houston rotation lines up nicely for the World Series

Sabathia and the Yankees are a perfect fit for each other

Bregman threw out Greg Bird at the plate to preserve the Astros' lead
The 2017 World Series begins Oct. 24

The Yankees returned to contention even quicker than their front office expected

The Dodgers have the better defense, rotation, and bullpen, in our estimation