All-Time Single-Season Teams: The simulated playoffs
So we simulated a season using our 30 all-time single-season teams. Here's what came out of the wash.
ALL-TIME SINGLE-SEASON TEAMS: CHC | STL | MIL | CIN | PIT | CHW | DET | KCR | CLE | MIN | ARI | COL | SD | LAD | SF | SEA | HOU | LAA | TEX | OAK | BOS | NYY | BAL | TOR | TBR | MIA | NYM | ATL | WAS | PHI | AL & NL | By the numbers | Worst team
SIMULATION RESULTS: National League | American League

Note: No photo at the top of this post because of spoilers!
To put a bow on our naming the all-time single-season teams for each franchise (see links above for the individual teams), we simulated a season using Diamond Mind Baseball. We input each starter in keeping with the teams linked above, and then we fleshed out the roster using the players named under the "also considered" category.
Before we dig in, it must be said that without the yeoman's efforts of Mike Cimilluca of Dream Time Baseball, none of this would've happened. So many thanks to Mike. 
We've already laid out the final standings and postseason match-ups in each league (NL results | AL results), and now here's how the best-of-five first round of the playoffs unfolded ... 
- ALDS: Indians over Yankees, 3-1 (Box scores: Gm1, Gm2, Gm3, Gm4)
- ALDS: Athletics over Red Sox, 3-2 (Box scores: Gm1, Gm2, Gm3, Gm4, Gm5)
- NLDS: Cardinals over Braves, 3-1 (Box scores: Gm1, Gm2, Gm3, Gm4)
- NLDS: Cubs over Dodgers, 3-0 (Box scores: Gm1, Gm2, Gm3)
Yes, the mighty Yankees, Red Sox and Dodgers were all vanquished in the opening round.
And now on to the League Championship series. In the AL, it's the Indians versus the Athletics, and in the NL it's a high-stakes matchup that would surely leave the Midwest in smoldering ruins: Cubs against Cardinals ...
- ALCS: Indians over Athletics, 4-2 (Box scores: Gm1, Gm2, Gm3, Gm4, Gm5, Gm6)
- NLCS: Cardinals over Cubs, 4-1 (Box scores: Gm1, Gm2, Gm3, Gm4, Gm5)
ALCS MVP goes to Tris Speaker (batted .520 for series). 
NLCS MVP goes to Rogers Hornsby. Why? Well, he batted .429 for the triumphant Cardinals and .450 for the losing Cubs. He was on four different teams, you know. 
So it's a Cardinals-Indians World Series to crown -- for good and all -- the greatest single-season team of all-time. And the winner is ... 
- World Series: Indians over Cardinals, 4-1 (Box scores: Gm1, Gm2, Gm3, Gm4, Gm5)
Cleveland pitching was the story, as the Cards managed to scratch out a total of just six runs in five games. No Tribe starter made more than one appearance, so MVP honors go to Gaylord Perry, who in Game 3 tossed the only complete-game shutout of the series. 
To repeat, for maximum emphasis: The Indians -- not the Yankees or the Red Sox or the Dodgers or the Cardinals -- are the lords of this, our baseball. 
Now may we present the Indians' handsome reward: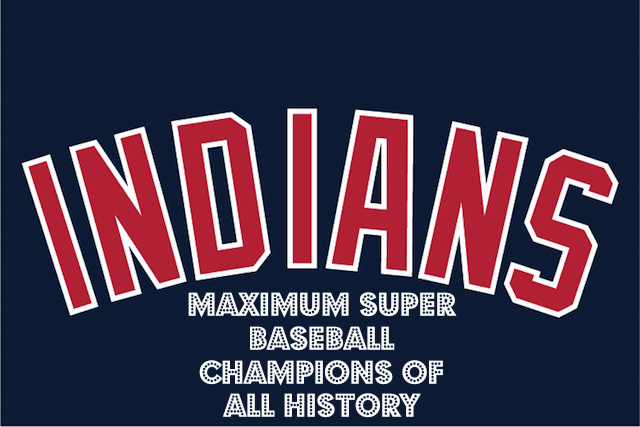 Thank you for your time. Know that actual baseball is on its way. 
Scott missed almost all of last season after a concussion

The superstar is one year away from free agency

The Angels knew about it and still wanted to sign the potential ace, of course
The Tigers asking price is supposedly very high, though

Your one-stop shop for all things MLB Winter Meetings-related

Bryan Mitchell also heads to San Diego in the reported deal