All you need to know: MLB news and rumors roundup for Dec. 21
Saturday saw a big name leave the free agent board, so let's recap that and everything else that's worth knowing.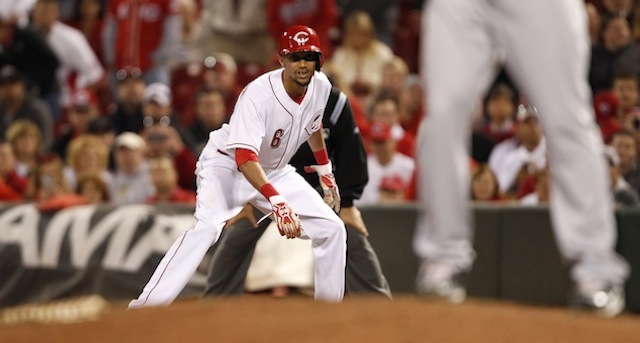 MORE: FA tracker: position players | FA tracker: pitchers
The big news Saturday was of the course the Rangers' agreeing to terms with Shin-Soo Choo on a seven-year, $130-million pact. While making note of that whopper, let's also have a look at everything else you need to know for Dec. 21 ... 
SIGNINGS AND AGREEMENTS
- Diamondbacks: Signed catcher Henry Blanco to a minor-league contract ... Also signed INF Andy Marte to a minor-league deal.
- Giants: Have sold the rights of infielder Brett Pill to the KIA Tigers of Korea. Pill subsequently agreed to terms with KIA on a one-year deal.
- Marlins: Signed OF/INF Jordany Valdespin to a minor-league contract. 
- Nationals: Signed catcher Chris Snyder to a minor-league contract.
- Rangers: Agreed to terms with OF Shin-Soo Choo on a seven-year, deal worth $130 million, as our own Jon Heyman reported.
- Twins: 1B Chris Colabello rejected an offer to play in South Korea next season. He'll now try to win a roster spot with Minnesota this spring.
RUMORS, SPECULATION, ETC.
- Mariners: Bob Nightengale speculates that, with Shin-Soo Choo bound for Texas, the M's are now the most likely landing spot for Nelson Cruz.
- Orioles: If the O's don't wind up finding a closer on the free agent or trade market (Fernando Rodney or Jonathan Papelbon, for instance), then they may give the job to right-hander Tommy Hunter ... MASN's Roch Kubatko posits that Ryan Flaherty is the favorite to be the team's second baseman this season.
- Rays: Are reportedly interested in free agent closer Grant Balfour, whose deal with the Orioles was nixed based on his post-agreement physical. (Jim Bowden via Twitter)
- Reds: GM Walt Jocketty reiterated that Billy Hamilton will likely open the season as the starting center fielder now that Shin-Soo Choo has signed elsewhere. (John Fay, Cincinnati Enquirer) ... Our own Mike Axisa recently wrote about Hamilton's near-term outlook.
- Yankees: If the Yanks don't land Masahiro Tanaka, then they may fill out the rotation with in-house candidates. (Jorge Castillo, Newark Star-Ledger)
Where might the Orioles third baseman land?

Kinsler will slot in at second base for the Angels

The Marlins got a better return for Ozuna than Stanton or Gordon
The two teams are going about things in very different ways

The Marlins are indeed in teardown mode under new ownership

The Marlins still have more attractive pieces