All you need to know: MLB news, rumors for Jan. 12
Our nightly look at quick hitting news and rumors includes updates on Johnny Damon, Scott Sizemore, Masahiro Tanaka, Bronson Arroyo, the Yankees, Cubs and Dodgers.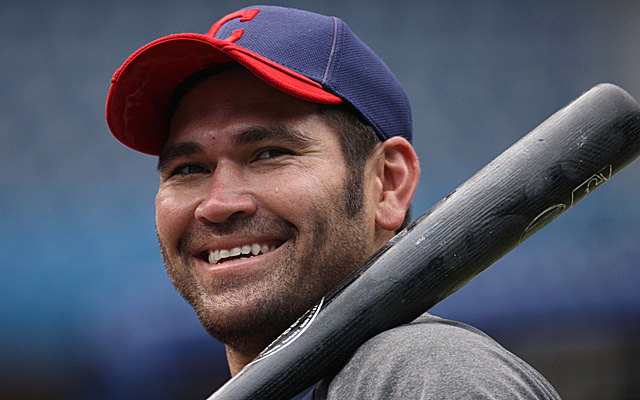 MORE: FA tracker: position players | FA tracker: pitchers
Aside from more fallout from Saturday's bombshell involved a player will leave nameless in this space, Sunday was a rather slow news days, but there were a few minor tidbits worth hitting upon here. Let's get to it.
SIGNING
•Yankees: Scott Sizemore has signed a minor-league deal, reports Jon Heyman. Sizemore has torn his ACL in two consecutive seasons, but was productive for the A's as a second and third baseman back in 2011 once he was traded from Detroit. It's rather easy to see where the depth is needed at third (see the aforementioned nameless player).
REPORTS, RUMORS AND SPECULATION
•Bronson Arroyo: The Yankees and Phillies are now showing interest in the free agent right-hander, reports Nick Cafardo of the Boston Globe.
•Johnny Damon: Cafardo also reports that Damon has remained in shape and does not wish to retire at this time, despite having not played in 2013. In addition to loving the game and getting paid to play it, Damon also probably has motivation to get to 3,000 hits. He's at 2,769 right now, so he could do it in two full seasons of playing time.
•Cubs: The Cubs are prepared to make a nine-figure committment to Japanese import ace Masahiro Tanaka, according to Patrick Mooney of CSNChicago.com. In the same space, Mooney reports that the Cubs and starter Jeff Samardzija are still far away on a possible contract extension but that Samardzija won't be moved in a trade until the July trade deadline, if it comes to that.
•Dodgers: Their pursuit of Tanaka is tied to their progress in agreeing to a likely monster extension with Clayton Kershaw, reports Buster Olney of ESPN.com. Basically, if the Dodgers are unable to extend Kershaw past this coming season, they might have to splurge to replace him with someone like Tanaka or David Price. 
Despite an awful month, the Dodgers are again NL West champions

The record of 38 previously belonged to Hall of Famer Frank Robinson

The report also says that Jeter had outgoing president David Samson do the firing
This wasn't a traditional hidden ball trick, but the Blue Jays pulled it off

The Tigers essentially fired Brad Ausmus on Friday, but things are going to be ugly for a...

The club made the announcement on Friday